Here we are in 2022, and it's probably not much of a surprise to most Americans that the average age of vehicles on the road continues to rise.
After all, high prices for new vehicles, a tight market for reliable used models, along with a looming economic recession combine to keep consumers from making major purchases.
That average is now 12.2 years, representing the fifth consecutive year the national fleet average has increased according to S&P Global Mobility (formerly the automotive team at IHS Markit). That's two months longer than last year and 1.6 years longer than 2010.
Yes, cars are much more reliable than decades ago, but an aged fleet also means that some people are holding onto their vehicles longer than they may want.
Average Age for Cars and Trucks
The S&P data reflects a combination of car and truck ages. In 2010 the average age of a car on the road was 10.8 years. For trucks, it was 10.4 years. Today, the average age for cars is 13.1 years to 11.6 years for trucks.
Keep in mind, though, that the market has shifted significantly during that time as trucks (including SUVs) now outsell cars. Thus, the truck fleet is younger and bound to grow.
S&P says the worldwide microchip scarcity, combined with related supply chain and inventory challenges, are the main factors driving the US average vehicle age higher.
Notably, chip supply restrictions have triggered prolonged parts shortages for manufacturers. As a result, automakers have been obliged to cut back on production.
The limited supply of new cars and light trucks, amidst a robust demand for new rides, may cause consumers to continue driving their current vehicles longer. With used and new vehicle inventories depleted, holding on to what they have seems logical.
Scrappage Volume Plunges
Just as consumers are holding onto their rides, vehicle scrappage rates have fallen. Last year, the vehicle scrappage rate volume dropped to 11 million units, representing just 4.2 percent of the vehicles in operation. That is down sharply from just over 15 million units the year before, which represented a 5.6 percent rate.
The COVID-19 pandemic most likely had an impact too, particularly as consumers left public transit and shared mobility options in favor of acquiring a personal ride.
For some, making the change to a newer model wasn't possible due to logjams in the number of new vehicles available. Demand outstripped supply, increasing the vehicle average age even further.
Selling High-Mileage Used Cars
With new vehicles in short supply, demand for used models reached a record 40.9 million units in 2021. That was 10 percent more than the year before.
Most notably, the average transaction price for a used vehicle reached $27,569 in November 2021, according to Cox Automotive. That compares to $21,572 at the start of 2021, which represents a whopping 28-percent increase.
Car dealerships are going to extraordinary lengths to maintain customer traffic and in some cases, they are receiving support from manufacturers. For instance, starting this fall, Nissan will include non-Nissan models in its certified pre-owned vehicle program. This means the automaker will extend coverage to competing brands.
Why this move? To keep customers visiting depleted showrooms. Moreover, the program is relatively low risk as it covers the transaxle and the transmission, major components that are not likely to have problems in young used vehicles.
In other instances, dealerships are acquiring high-mileage used vehicles and selling them to maintain foot traffic. If you sell your vehicle to a dealer it is important to know its resale value. Prices for some models have, in fact, depreciated year-over-year.
---
References
(2022, May 23). Average Age of Vehicles in the US Increases to 12.2 years, according to S&P Global Mobility. Business Wire. https://businesswire.com/news/home/20220523005179/en/Average-Age-of-Vehicles-in-the-US-Increases-to-12.2-years-according-to-SP-Global-Mobility
Tucker, Sean (2022, January 14). Despite Soaring Prices, Americans Bought Record Number of Used Cars in 2021. Kelley Blue Book. https://www.kbb.com/car-news/despite-soaring-prices-americans-bought-record-number-of-used-cars-in-2021/
(2022, May 21). Nissan will put certified pre-owned stamp on non-Nissans. ReporterWings. https://reporterwings.com/news/automobile/nissan-will-put-certified-pre-owned-stamp-on-non-nissans/
See Also – Used Car Availability Up, But So Are Prices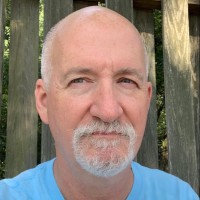 Latest posts by Matthew Keegan
(see all)