Zipcar is the worlds largest car sharing service, a Cambridge, Massachusetts company that was launched in 2000. Based on a popular European car sharing initiative, the first Zipcars hit the road in 2000. Zipcar vehicles are typically found around large universities and in urban areas, a business model that has been copied by rental car companies such as Enterprise and Hertz. On Wednesday, Avis announced that it has agreed to acquire Zipcar. That deal is expected to conclude this spring.
Unanimous Approval
The Avis Budget Group, Inc. will pay $12.25 per share in cash for Zipcar, representing a 49 percent price premium over the December 31, 2012, closing price. Board members for both companies unanimously approved the near $500 million deal and Zipcar says that shareholders holding about one-third of its outstanding common stock have pledged support for the move. Zipcar had its initial public offering in April 2011.
The car sharing business has been growing steadily in recent years and has been estimated as a $400 million annual business in the US according to Zipcar. The company claims more than 760,000 members and it is the market leader in 20 leading US, Canadian and European metropolitan areas. You can find Zipcars positioned on or near more than 300 campuses and the company enjoys a strong following among businesses large and small, as well as with environmentally conscious consumers.
Zipcar Technologies
Ronald L. Nelson, Avis Budget Group chairman and chief executive officer, noted that Zipcar fits in with Avis desire to reach more commercial and consumer clients. The company sees Zipcar as a complement to its longer term rental options or as a scalable opportunity for the combined business. Avis also owns Budget, with both companies likely to take advantage of Zipcar technologies. Those technologies include RFID transponders embedded in windshields that communicate with a customers car and automatically unlocks the drivers door. Zipcar also makes use of a wireless data link to monitor vehicle usage in real time.
Following the announcement, Zipcar sent an email to its members offering them reassurance reports the Washington Post. Zipcar chairman and CEO, Scott Griffith, called the move a major win for its users known as Zipsters, but he did not go into detail. The company typically registers few customer service complaints and gives users the benefit of the doubt in damage liability cases.
Management Team
Griffith and the company's current president and chief operating officer, Mark Norman, will stay on and oversee Zipcars move to its new headquarters in Boston. The two will continue to oversee Zipcars everyday operation and work with the current management team to shape the car sharing services overall direction.
Avis Budget has its headquarters in Parsippany, New Jersey.
---
See Also — MRY Study Reveals That We Still Love Our Cars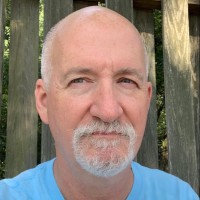 Latest posts by Matthew Keegan
(see all)