Seven Auto Trends stand outs for the 2013 calendar year.

Car Reviews
Ask most any automotive review writer what models have stood out and you may hear an assortment of vehicle types named. With this writer driving 40 vehicles during the 2013 calendar year there were several that stood head and shoulders above the rest. My findings are purely unscientific and are based on my personal tastes, but there were seven models that bring back fond memories including a few that I had wished stayed longer.
1. 2014 Subaru BRZ. What impressed me the most about the Subaru BRZ was that its price ($25,995) is so very attainable. Drivers that prize performance won't be disappointed nor will they be forced to look at five-year-old sport coupes (Ford Mustang, Chevrolet Camaro, Dodge Challenger, et al) or front-wheel drive models such at the Volkswagen GTI to satisfy their desires. The boxer engine combined with a 6-speed manual transmission ensures that a fun drive is always at the ready. Young people, your sporty ride has arrived!
2. 2014 Porsche Cayman S. Think Porsche and 911 comes to mind. You won't hear criticism of the 911 here, but you should note that the Cayman especially the Porsche Cayman S delivers a potent ride with even better handling and an exquisite interior. Yes, Porsche can add on the extras too, driving the press fleet test vehicle's price up by 25 grand. Then again, if you can afford a Porsche, what you pay probably isn't a big issue for you.
3. 2014 Jeep Grand Cherokee SRT. Three different Jeep Grand Cherokee models were reviewed over 2013 — I guess the Chrysler Group wanted to ensure that its best-selling Jeep product wasn't forgotten. Clearly, the 2014 Jeep Grand Cherokee SRT is a hoot to drive and a near $70,000 model at that. Its 6.4-liter HEMI V-8 engine owns the SUV segment and its handling characteristics are quite good. Fortunately, the Grand Cherokee Laredo is priced from under $30,000, making this model line attainable for most car shoppers.
4. 2013 Nissan Juke NISMO. The Nissan Juke won't win a single beauty award, at least not from me, but it gets props for its fun factor. Its turbocharged 1.6-liter four cylinder engine makes 197 horsepower; its 6-speed manual transmission, Continental ContiSport Contact summer tires, and body skirting are among the model's highlights. It performed admirably when dashing up mountain roads and plunging down passes, hugging the road and never lagging in power. It is almost hard to believe that the Juke shares its platform with the "interesting" Nissan Cube, costing you $22,990 for the 2014 NISMO edition.
5. 2013 BMW M6. The most expensive car for 2013 was also the first of two BMWs to show up this year. And calling any car "sweet" just does not do it justice. What the M6 does do is draw much attention to itself, so much so that if I had a stick to beat people away it would have come in handy. But, that isn't my policy: if someone wants to look at a car, I let them. But don't think that you'd get behind the wheel of this 560-hp brute beast, outfitted with a 4.4-liter twin turbo V-8 engine — that isn't allowed. I must admit that the four door Grand Coupe would have been more useful for my family, but I am not complaining: the 2013 BMW M6was a rolling demonstration of BMW style, craftsmanship, engineering and technological know-how — a dream car for the rest of us.
6. 2014 Chevrolet Camaro SS Convertible. I want to be young again. Trouble is, when I was a young driver and the Camaro convertible was hot, I couldn't afford one. Sure, some Camaro models are pricey, but this "SS" edition will get the sport coupe enthusiast in you clamoring for more. The Camaro's LS3 engine displaces at 6.2 liters and the 6-speed manual transmission with its short-throw stick were a wonderful combination. A beautiful finish, a handsome roof and a throaty exhaust system make the the Chevy Camaro SS Convertible a keeper. For real.
7. 2014 BMW 4 Series Coupe. Hats off to BMW for going 2-for-2 in top car reviews for the year. The second model, a 2014 BMW 4 Series Coupe was finished in eye-popping Estoril Blue, and outfitted with a 3.0-liter twin scroll turbocharged inline six cylinder engine. My preference for a six-speed manual was not satisfied, but the eight-speed automatic provided countless paddle shifting delights. You can debate the reasoning for separating the coupe from the 3 Series to create the 4 Series, but what shouldn't be questioned is the beauty, quality and fun-to-drive characteristics of this new model line.
Honorable Mention
Several other models were also worth mentioning including the Lexus IS350, Toyota 4Runner, Infiniti G37, and a host of pickup trucks. As this list shows, I give added weight to performance models, preferring most any vehicle with a sporty edge over the more run-of-the-mill models.
Finally, special thanks to the men who brought me these weekly drives in 2013 — it was a pleasure doing business with you. Please keep serving the new cars up and I'll drive them, giving each vehicle fair reviews here and elsewhere.
---
See Also —
Car reviews photos copyright Auto Trends Magazine.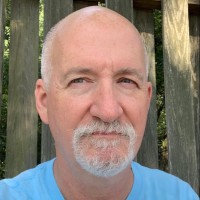 Latest posts by Matthew Keegan
(see all)