Small or compact crossover sport utility vehicles are popular models with vehicles such as the Honda CR-V, Toyota RAV-4 and the Ford Escape leading the US sales pack.
Car manufacturers with a stake in the small car market offer compact crossovers here, vehicles that are often built on the same platform underpinning other compact models.
Best 2012 Compact Crossover SUVs
Compact crossover SUVs are priced from the low $20Ks and are powered by small, fuel efficient in-line four cylinder engines. Manual and automatic five- or six-speed transmissions are standard; each model is front-wheel-drive and all-wheel-drive is optional.
Most models offer seating for five and ample storage capacity behind the rear seat.
1. Honda CR-V
Honda has the best-selling compact car in the Honda Civic and it also has the top-selling crossover SUV in the Honda CR-V. A third model, the Honda Accord, was the second best-selling midsize sedan in 2012, giving this Japanese automaker three top 10 finishes for the year.
For 2012, 281,652 copies of the Honda CR-V were sold, besting the runner-up Ford Escape by 20,000 units. Honda redesigned the CR-V for 2012, a model now in its fourth generation.
2. Ford Escape
Ford kept the first generation Escape going for 11 model years, relying on a midcycle refresh, a hybrid model and other tweaks to keep this vehicle relevant year after year. For 2013, the Ford Escape is all new, a model that offers a family of three in-line four cylinder engines, more engine choices than its competitors.
The hybrid model, however, is gone as it has been replaced by the Ford C-MAX and C-MAX Energi. For 2012, 261,008 copies of the Ford Escape were sold, up 3 percent for the year.
3. Chevrolet Equinox
Now in its second generation, the Chevrolet Equinox is one of the largest compact crossover SUVs available. This roomy model recorded 218,621 units sold in 2012, up by 13.1 percent.
The Chevy Equinox offers a standard 2.4-liter in-line four cylinder engine and can be optionally equipped with a robust 3.6-liter V-6 engine.
4. Toyota RAV4
Sales of the Toyota RAV4 rose by 30 percent to 171,877 units in 2012. The Toyota RAV4 has been widely credited with launching this segment back in the 1990s, but strong competition has eclipsed its sales in recent years.
A new model is on the market for 2013, a vehicle that drops its third row seat and optional V-6 engine. This model is now in its fourth generation.
5. Nissan Rogue
The Nissan Rogue was introduced in 2008 and now has the oldest design among top-selling crossover SUVs. That hasn't stopped customers from shopping this model as 142,349 units were sold in 2012, up 14.3 percent over 2011.
The Nissan Rogue might be the oldest of the lot, but this vehicle is prized for its car-like handling and Murano-like sleek looks.
Also Rans
2013 Mazda CX-5There are numerous other models worth considering regardless of sales popularity. One of the newest on the market is the Mazda CX-5, a five-passenger model lauded for its SKYACTIV technologies and excellent fuel economy.
Jeep sells the Patriot and Compass, Dodge has the Journey and Hyundai offers the Tucson. Other models include the Mitsubishi Outlander, Kia Sportage, Subaru Forester and the Volkswagen Tiguan.
---
See Also – List of Best Midsize Sedans for 2012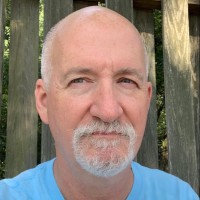 Latest posts by Matthew Keegan
(see all)