Auto trends has reviewed 2012 sales data and surprising absolutely no one, the Toyota Camry remains the best-selling midsize sedan in America. It is also the best selling passenger car trailing only the Ford F-Series as the top selling model for 2012.
Best-Selling 2012 Midsize Sedans
The Honda Accord is all-new for 2013.
Vehicles in this segment typically are price from the low 20s, seat five, are front-wheel-drive, are powered by in-line four cylinder engines and offer six-speed automatic or continuously variable transmissions. A few models still offer V-6 engines, but those sales are generally under 10 percent of the model total.
Besides the Toyota Camry, several other midsize sedans were brisk sellers in 2012. Well take a look at the top five models here and examine a number of also rans for the calendar year.
1. Toyota Camry
Toyota Motors has recovered from the March 2011 earthquake and tsunami that slammed its Japanese distribution network. Sales in 2011 fell sharply although the Toyota Camry did manage to stay on top that year.
For 2012, Camry and Camry Hybrid sales totaled 404,886 units for its best year since 2008. Thats a 31.2 percent increase over the previous year for this recently updated midsize sedan.
2. Honda Accord
American Honda also got slammed in 2011, feeling similar effects from the earthquake and tsunami. Its Honda Accord sales fell, but then rebounded by 40.8 percent in 2012 on 331,872 units sold.
Credit a new design for doing its part to help move the Honda Accord. This midsize sedan may not be as stylish as the Hyundai Sonata, Ford Fusion or the Nissan Altima, but it offers similar reliability and long-term value as found in the Toyota Camry.
3. Nissan Altima
If any midsize sedan eventually supplants the Toyota Camry, the Nissan Altima may do it. For 2012, sales were up by 12.6 percent as 302,934 units were sold. For 2013, the Nissan Altima is all-new, delivering a more pleasing style and a segment-leading 38 mpg on the highway.
Like the Honda Accord, the Altima is available as a coupe too.
4. Ford Fusion
Sales of the Ford Fusion fell by 2.7 percent on 241,263 vehicles sold. That drop comes even though the 2013 Ford Fusion is an all-new model. Expect Ford to see Fusion sales increase this year as it ramps up production at a newly expanded manufacturing plant.
5. Hyundai Sonata
While Fusion sales dipped slightly, Hyundai Sonata sales increased by two percent, narrowing the gap between these midsize sedans to just over 10,000 units.
Hyundai sold 230,605 copies of a vehicle that was radically redesigned for the 2011 model year. Like the Fusion and Camry, a Sonata Hybrid model is also available.
Also Rans
Missing from this list is the Chevrolet Malibu, a midsize sedan that has struggled to find its place in a crowded and highly competitive segment.
Over the past two years, Chevrolet has managed to sell just over 200,000 copies annually, but that number is below the combined sales of the Dodge Avenger and Chrysler 200, midsize models that are essentially the same under the skin.
Other worthy and strong contenders in this segment include the Volkswagen Passat, Kia Optima and later this year the 2014 Mazda Mazda6. Midsize sedans that do not sell quite as well, but are still important players include the Subaru Legacy and the Buick Regal.
---
See Also – Best Minivans for 2012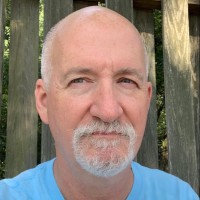 Latest posts by Matthew Keegan
(see all)