Your Porsche Cayenne is truly one hot SUV! But, have you outfitted your ride the way that you want it to be? Aftermarket accessories and supplies can personalize and protect your Cayenne so we've listed seven "must have" items for Porsche enthusiasts.
Porsche faithful nearly died several years back when the automaker announced that a sport utility vehicle would be joining the fold. After all, Porsche is synonymous with race cars and an SUV is, well, much too family oriented for the line.
But the Porsche Cayenne has proven to be a hit for the brand and has since been joined by the Panamera sedan, proving that the heart and soul of Porsche can live on in other vehicles. Of course, should someone decide that a Porsche minivan would be a nice touch, they'll soon be faced with a full scale riot!
Top Porsche Cayenne Accessories
Every Porsche Cayenne comes well equipped as it should since it is one of the most expensive SUVs sold in the world. However, there are always "finishing touches" that can be included by owners, aftermarket accessories to help you customize and protect your ride.
We've tracked down seven accessories plus one bonus we think that every Porsche Cayenne owner should consider:
1. Backup Camera
Porsche offers a rear backup camera with parking assist as an option for the Cayenne. If your SUV didn't come equipped with this feature when you purchased it and you wish that you had one now, you can buy and install one yourself.
Choose a backup camera system that offers superior viewing range as well as night time usefulness.
2. Cargo Liners
Keep the inside of your Cayenne looking great by installing a cargo liner. Some are designed for when the second row seat is folded up while others are longer and cover the complete cargo area when the back seat is folded down.
Protect your Cayenne from spills, dirt and grime by installing a heavy duty vinyl liner.
3. Dash Cover
Intense heat or cold can have a negative effect on your dashboard as can penetrating solar rays. Who wants to bother with an ineffective sun shield when a fitted, carpeted dash cover looks good and offers 'round the clock protection for your vehicle?
4. Driving Lights, Fog Lights
If your Cayenne didn't come equipped with driving lights or fog lights, do you miss them now? Fog light kits which include switches, relays, lenses and brackets can get the job done, just what every Cayenne owner needs to penetrate the deepest darkness, the thickest fog.
5. Floor Liners
Keep your carpeting looking new by installing no-slip floor liners in your cabin. Select a product featuring durable rubberized materials, strong enough to resist the coldest Vermont night or muddiest Montana day.
6. Grille Cover
If you plan on doing any off-roading with your Cayenne or have to navigate "mud season" roads, then a stainless steel no drill grille insert can provide the protection your SUV needs.
7. Scratch Remover
Sooner or later your Porsche will get scratched even if you don't take your ride off road. Please note that some scratch removers are designed for windows and plastic surfaces while others are made to repair body scratches.
(Bonus) 8. Service Manual
Get yourself a Porsche Cayenne service manual. If you don't already have one, this book will help you keep your Porsche running strong for many years to come. Order one online or visit your local Porsche dealer to get a copy, if available.
---
See Also – Raleigh Art Museum Opens Porsche Exhibit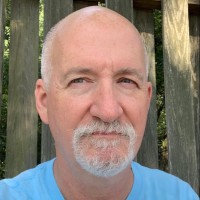 Latest posts by Matthew Keegan
(see all)