Every month, thousands of flood-damaged cars are sold without that information known to the buyer.
Be On The Look Out For Storm-Ravaged Vehicles
In the aftermath of hurricanes Katrina and Rita, tens of thousands of cars were scrapped, as they were deemed damaged beyond repair by flood waters, wind, or other storm-related insults. Some reports put that 
number at 250,000 vehicles, which represented cars registered to owners in Florida, Alabama, Mississippi, Louisiana, Texas, and the adjoining states.
Flood-Damaged Cars Retitled
Though most of these vehicles were hauled away and the titles changed to reflect that they had been totaled, in some cases these same cars were bought, retitled in other states, and offered for sale.
Unsuspecting buyers who were thinking that they were getting a quality used car, eventually learned that they were storm-ravaged, thanks to rusting body panels, foul odors, malfunctioning components, and a host of other ills that only surfaced after they made their purchase.
It has been several years since America was ravaged by some of these storms, but the warning about flood-damaged cars remains in place. Historic flooding in the Upper Midwest in 2008, in the South in 2010 and along the east coast in 2017 and later has yielded a bumper crop of damaged vehicles. The same post-Katrina scenario is once again rearing its ugly head: cars that were once totaled by insurers are back on the market and available for purchase.
How To Avoid The Scam
Car buyers should be alert to this scam in order to avoid being ripped off.
There are several tools at your disposal to help you avoid being conned, three of which can save you from plenty of grief:
1. Check KBB – Kelley Blue Book at www.kbb.com maintains pricing for thousands of used car models going back for well over a decade. There is one thing common about most flood-damaged cars: they are often priced below market levels. This should be a concern to you as a quality used car should retail close to what KBB says it is worth.
2. Obtain a Vehicle History Report – AutoCheck and Carfax are two of the more noteworthy companies that prepare vehicle-specific history reports. Thus, it is a good idea to buy one related to the vehicle you are considering. Here's something to keep in mind: although these reports can be helpful, they are not perfect and they do not offer a guarantee for a vehicle's condition.
3. See Your Mechanic – Always insist on a car inspection from your own mechanic. He'll know what to look for, including especially troubling signs such as water damage, engine wear, transmission problems, brake and exhaust trouble, as well as electrical and engineering issues.
If It Sounds Too Good To Be True…
With any used car purchase the maxim, "if it sounds too good to be true, then it probably isn't," is the best approach when buying any vehicle. Certainly, you want to get the best price for a used car, but not at the expense of your wallet or your safety. Flood-damaged cars have a short lifespan and could put you and your family in harm's way if an important part suddenly fails.
---
See Also — How to Check for Flood-Damaged Cars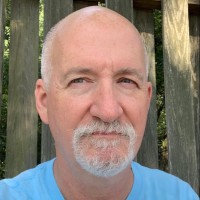 Latest posts by Matthew Keegan
(see all)