We automotive writers will sometimes use language most everyday folks don't understand. That's a problem, because when you're attempting to explain something in simple language, automotive jargon can creep in and leave the reader wondering what you are talking about.
Big Six
Auto Trends Magazine attempts to keep the language simple in a bid to reach all car-buying consumers with information that interesting and informative. To that end, we'll be tackling some of the terms you may not be familiar with starting with the "Big Six" automakers.
Simply put, the Big Six automakers are the six car manufacturers who are the leaders in the market in terms of sales. At one time they were referenced as the "Big Three" but that was decades ago when Detroit iron dominated Japan's market share was minimal.
Today, the Big Six in order of 2009 sales are the General Motors Company, Ford Motor Company, Toyota Motors, American Honda, Chrysler Group, LLC and Nissan Motors.
Contact Information
The following list is the U.S. contact information for each manufacturer and related notes:
General Motors Company
300 Renaissance Center
Detroit, MI 48235
313-556-5000
gm.com
GM Notes: GM's claim as No. 1 automaker ended in 2008 after a seven decade reign. In 2009, the company filed for bankruptcy and has since closed down or sold four brands: Saturn, Saab, Hummer and Pontiac. Today, the company manages four U.S. brands: Chevrolet, Cadillac, GMC and Buick.
Ford Motor Company
16800 Executive Plaza Drive
Dearborn, MI 48126
313-322-3000
ford.com
Ford Notes: Ford escaped bankruptcy, having hocked its assets to keep its operation going. The company is in the process of shutting down its Mercury brand, leaving it with Lincoln and Ford only.
Toyota Motor Sales USA Inc
19001 South Western Ave.
Torrance, CA 90501-1196
800-331-4331
toyota.com
Toyota Notes: The world's largest automaker sells Toyota, Lexus and Scion brands. Toyota is the bestselling make in America, outselling both Chevrolet and Ford.
American Honda Motor Company Inc.
1919 Torrance Blvd.
Torrance, CA 90501-2746
310-783-2000
honda.com
Honda Notes: Besides selling Honda and Acura vehicles, this Japanese automaker sells Honda engines, motorcycles, engines and lawn products.
Chrysler Group LLC
1000 Chrysler Drive
Auburn Hills, MI 48326-2766
800-334-9200
chryslerllc.com
Chrysler Notes: Chrysler went through bankruptcy in 2009, less than two years after severing its relationship with Daimler. Today, the company is tied in with Fiat and markets four brands: Dodge, Chrysler, Jeep and Ram.
Nissan North America Inc.
One Nissan Way
Franklin, TN 37067
615-725-1000
nissanusa.com
Nissan Notes: Managing the Nissan and Infiniti brands, this Japanese automaker first began to sell its cars in the US as Datsun, switching to Nissan in the early 1980s.
Up Next
Coming up fast on Nissan is Hyundai. Combined with Kia, the Hyundai-Kia juggernaut may change the Big Six list makers or, perhaps, expand it to become the Big Seven.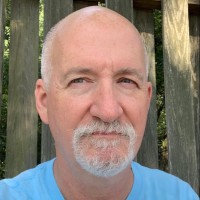 Latest posts by Matthew Keegan
(see all)