Is it possible to pay too much for a new car? Absolutely. And with the average selling price of a new vehicle coming in around $32,500, there's a good chance that a significant number of consumers must realign their expectations or forego a new car entirely.
Happily, Hyundai seems to provide more solid footing for consumers who want new and don't relish settling for a car without the content features they desire. A 2016 Hyundai Elantra Value edition was a recent weekly visitor, a well-equipped sedan priced from $20,700.
The Value edition is all-new for 2016 and includes an automatic $1,000 discount for choosing this model. Thus, the base price of the Elantra Value is actually $19,700. With various added features, such as a cargo package, an automatic dimming rear mirror, a rear wing spoiler, and an upgraded audio system, the final price for the model as tested was $22,390.
For 2016, the Hyundai Elantra sedan offers SE, Value, Sport and Limited editions. Hyundai no longer makes an Elantra coupe — it was discontinued after 2014. An Elantra GT model is marketed separately, representing a five-door hatchback.
All models, except the Sport edition are powered by a 1.8-liter, four-cylinder engine making 145 horsepower and 130 foot-pounds of torque. The Sport edition is powered by a 2.0-liter, four-cylinder engine making 173 horsepower and 154 foot-pounds of torque. The SE and Sport editions come equipped with a 6-speed manual transmission; a 6-speed automatic is available. Value and Limited editions offer the automatic only.
Now back to the model at hand. The Elantra Value comes well-equipped and goes beyond the expected upgrades such as the automatic transmission, power accessories, cruise control, air conditioning, and the rear view camera you expect to find in most any Elantra model these days. Specifically, the Elantra Value adds a proximity key with push button start, a leather-wrapped steering wheel, heated front seats, a tilt-and-telescopic steering column, side mirror turn signal indicators, and a power tilt and slide sunroof. Aluminum touches to the front entrance sills and chrome beltline molding are included as well.
The add-ons are some of the features offered in the Limited edition, but not all. But with everything else as part of the package, the value proposition is certainly clear.
The Hyundai Elantra is now in its fifth generation and 2016 is the last model year before a new generation model emerges. The Elantra shares the same swoopy style of other Hyundai models.
From the front, this model has a narrow and small upper grille opening with a much larger lower grille opening present. Striking, wraparound headlights with distinctive LED daytime running light accents are also found. Large embrasures for housing the fog lights are present as well.
From stem to stern, the Hyundai Elantra is marked by distinctive body sculpting across the hood and along the sides. A rising belt line, a sweeping and sloping roof line, and a raised rear deck set the tone for this model — a look that appears at once sporty as it is upscale. From the rear are oversized wraparound combination lights along with reflectors. The tail pipe is hidden underneath the rear bumper — you may have to get on your knees to find it.
Inside, cloth seats are standard. You get manually operated bucket seats up front and a 60-40 split folding bench seat to the rear. Hyundai makes use of soft touch and harder-to-the-touch materials across the dashboard and on top of the doors. Brightwork trim accents provide the necessary pop. All four doors come with storage pockets and bottle holders. Two cup holders are found between the front seats; two more cup holders drop down in the middle rear seat position.
The instrument panel is marked by a pair of analog displays — tachometer and speedometer — found in separate cowls. In the middle of it all is a digital driver's information center. The center console has a tiny 4.3-inch color display surrounded by switches for the radio, media, phone, and audio control. At least it offers a SiriusXM interface. But it doesn't include navigation.
Knobs and switches for the climate control system are below the color display as are a pair of heated seat controls with low and high settings. Beneath that is a covered compartment large enough to hold your smartphone. A 12-volt outlet, an auxiliary input port and a USB/iPod port are also present. A second 12-volt outlet is found to the right of the console. The transmission shifter, cup holders, and a deep storage compartment/arm rest are also present.
Hyundai has sensibly placed the driver controls where you can see and reach for them. On the face of the steering wheel you're able to adjust the audio system, connect the phone, and manage cruise control. On the driver's door, all window, door lock, and side mirror controls can be easily managed — the buttons are canted toward the driver.
The Elantra also has one other feature sure to please — a sunglasses storage compartment located above the rear view mirror. Also present are reading lights and a switch to operate the sun roof. Each visor contains a mirror with illumination supplied by ceiling-mounted lights. The visors lack something everyone should have — either the ability to extend further out to block the sun or come with an extender to accomplish the same. On several mornings I found this important feature sorely lacking!
The front seats are supportive and comfortable — aligning with other cars I have tested in this class. The rear seat offers room for three with acceptable legroom, unless you have the misfortune of sitting behind the driver. Three adults can sit in the back in a pinch, but having the fold down arm rest/cup holder available will make your passengers happier if only two people are present.
Providing access to the trunk gives this sedan an extra bit of storage room on top of the near 15 cubic feet it offers. Lift the cover for the trunk's floor and you'll find an available compartmentalized storage area, always a welcome feature when looking for an area to hold certain items out of sight.
What you don't get is a proper spare tire. In fact, there is no spare tire available at all. Instead, you get one of those inflation kits that may or may not help you, depending on the damage done to your tire. Here, I always recommend consumers invest in a full spare tire along with the jack and tools to install it. That's at least $500 out of your pocket you probably weren't planning to spend.
The Hyundai Elantra represents a value investment, Value edition or not. This model goes up against the likes of the Toyota Corolla, Honda Civic, Ford Focus, Chevrolet Cruze, Nissan Sentra, Volkswagen Jetta, Mazda 3, Mitsubishi Lancer, Dodge Dart, and the Kia Forte. Few of these models offer stand out performance — instead, the Elantra and its company offer solid and practical transportation between points. If you're looking for a more fun-to-drive Elantra, then the Elantra Sport or Elantra GT may suffice. The Elantra GT brings in a driver selectable steering mode for enhanced handling; also consider the similar Hyundai Veloster if you prefer a performance edge.
On the road, the Elantra moves up to highway speeds with ease. You can zip down the highway entrance ramp and merge with traffic without worrying about that 18-wheeler bearing down on you. Importantly, passing power is sufficient too. The transmission shifted seamlessly between all six forward gears; the engine strained only when operating at full throttle. Handling is composed, not especially involved, but far from the numbness older compacts were known for. Braking is firm with average brake fade noted.
If you're looking for an affordable people mover with some substance, the Elantra is worth considering. No, you won't find yourself gleefully taking on the twisty roads with this front-wheel drive sedan, but you're just as likely not to find yourself disappointed with your purchase decision. And with Hyundai offering the best warranties in the business along with five years of roadside assistance, you're covered in the event something does go wrong.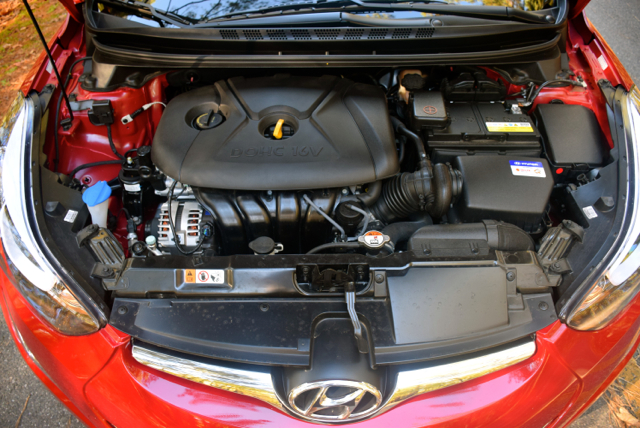 ---
2016 Hyundai Elantra Value Edition
Sticker price from $19,700
Price as tested: $22,390
Seats 5 occupants
1.8-liter four-cylinder gasoline engine
145 horsepower @ 6,500 RPM
130 foot-pounds of torque @ 4,700 RPM
3.19 inches bore by 3.43 inches stroke
Engine compression ratio: 10.3-to-1
6-speed automatic transmission
Wheelbase: 106.3 inches
Length: 179.1 inches
Width: 69.9 inches
Height: 56.3 inches
Passenger volume: 95.6 cubic feet
Storage volume: 14.8 cubic feet
Towing capacity: NR
EPA: 28 mpg city, 38 mpg highway
Regular grade gasoline
Fuel tank: 14.8 gallons
Curb weight: From 2,818 pounds
IIHS safety rating: Top Safety Pick
Limited (new) vehicle warranty: 5 years/60,000 miles
Powertrain warranty: 10 years/100,000 miles
Corrosion warranty: 7 years/unlimited miles
Vehicle assembly: Ulsan, Korea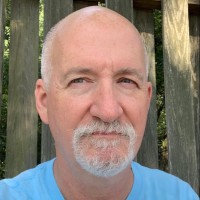 Latest posts by Matthew Keegan
(see all)