If you are planning to hit the stores the day after Thanksgiving, you may find that one type of retailer has some uncommonly good deals for your consideration. And that would be your new car dealer, an often overlooked retailer for shoppers looking for Black Friday deals at the mall. If you car shop on Black Friday you may be able to save up to 20 percent, perhaps more, off of the manufacturer's recommended sticker price (MSRP).
Wheeling and Dealing
Why would new car dealers offer specials on Black Friday? For two reasons:
1. Traffic is typically terrible on the day after Thanksgiving and is usually down for the weekend. Without customers, dealers lose money. Those customers that make the venture to a new car dealership will find sales staff in a mood to make a deal.
2. It is the end of the month. Because Black Friday falls near the end of the month, dealers may be more willing to strike a deal to meet monthly quotas. Sales staff receive incremental bonuses for the number of new cars that they sell each month notes Kevin Ransom, writing for AOL Autos. You are in a position of strength here as the sales manager may take off additional money to close your deal.
Black Friday Car Deals
Regardless of the day or event, you will find it more difficult to get a great deal on a hot-selling new car. Expect that the best discounts will be offered on those vehicles that are less popular including models that are left over from the previous design generation.
Exceptional new car deals can be had with Consumer Reports backing up claims of hefty discounts by listing more than 20 models that offer at least a 15 percent discount. Although its list is for Black Friday 2011, this year's list of special savings might include vehicles such as the Chevrolet Malibu, Nissan's Versa hatchback, the Toyota Corolla and Mitsubishi's Galant. The first three models have been redesigned or updated for 2014, while the Galant was discontinued in 2012 and is still on sale.
Best Discounts
Getting 15 to 20 percent off of the sticker price of a new car is significant. Typically, come November, new cars are discounted by an average of 6 percent. The deals get even better toward the end of the calendar year, but the temporary spike in discounts on Black Friday should be noted by new car shoppers.
One thing most new car dealers won't do is open at 3 a.m. on Black Friday. Instead, they will likely keep regular hours, hoping that you'll stop by on the way home from your visit to the mall.
Updated Nov. 2013 to reflect current information.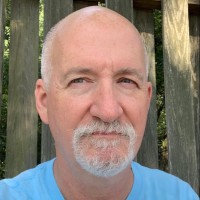 Latest posts by Matthew Keegan
(see all)