Leviathan lives on.
The fourth generation Cadillac Escalade has been been revealed, an over-the-top SUV that retains all the bling that the previous three generation models espoused. The latest iteration of the Escalade wont go into production until next spring, but GM officially unveiled its beefy SUV on Monday evening in New York City.
2015 Cadillac Escalade
GM tapped indie rock photographer Autumn de Wilde to create portraits of the Escalade in a bid to accentuate its artistic relevance. Photos aside, you still get an SUV that is based on the Chevrolet Suburban, with Cadillac hoping that youll be drawn to its own unique features including its crisp styling, luxurious interior and abundance of cutting-edge technologies. That sales for this vehicle have plummeted is not lost on industry analysts who may question why GM believes that there is still a market for such a large product.
As before, the Cadillac Escalade will be offered in regular and extended length editions, the latter adding 14 inches to the wheelbase and more than 20 inches overall to the this SUVs length. It is still a body-on-frame design, harnessing the architecture that underpins GMs full-size pickup trucks to deliver a truly beastly SUV.
Powerful, New Engine
Under the hood, the third generation of GMs 6.2-liter V-8 engine powers the Escalade, SAE rated at 420 horsepower at 5,600 rpm and 460 foot-pounds of torque at 4,100 rpm. A six-speed automatic transmission is standard.
Available in 42 and 44 configurations, the base Cadillac Escalade weighs in from 5,603 to 5,845 pounds. The Escalade ESV tips the scales at 5,827 to 6,086 pounds. Maximum trailering capacity ranges from 7,700 to 8,200 pounds.
Instantly recognizable as a Cadillac Escalade, the new model does incorporate a number of changes including full LED lighting. Its headlamps make use of what its calls a Total Internal Reflection LED high-beam function, what describes four vertically stacked crystal lenses and LEDs. From the low beam are five crystal lenses and LEDs that create the light pattern. In the rear, elongated and thin vertical LED tail lamps flank the tail gate, providing the appropriate twin exclamation points for this colossal SUV.
Furniture Maker Refinement
Inside, Cadillac craftsmanship is apparent, an interior that is sated with premium cut-and-sewn materials, sueded accents and real wood trim. Said Eric Clough, director of design, Cadillac Interiors, We designed Escalade with what we call the beauty of contrast. It offers a distinctive combination of bold, truck-like character, but also the refinement of the Cadillac form vocabulary and technology." Clough compared the Escalades interior with the work that fine furniture makers put into their craft.
The seating has been improved to provide more comfort and a sculpted appearance. The second row seats recline and in models equipped with a third row, both the second and third row seats fold flat. Models equipped with first and second row bucket seats are heated and cooled. Those Escalades with a bench second row seat have outboard positions that are heated.
Cadillac CUE Interface
Cadillac CUE (Cadillac User Experience) is the brands infotainment system, one that employs voice recognition and touchscreen technologies to serve up a number of features including navigation, smartphone connection, weather reports, climate control, audio system management and more. Cadillac CUE places the emphasis on simplicity with fewer buttons and finger swipes or gestures controlling the panel.
The Escalades instrument panel features a high resolution 12.3-inch digital driver information center that is also paired with Cadillac CUE. Besides the usual vehicle information, the panel also displays navigation, audio and Bluetooth information, what can be adjusted with a few switches located on the steering wheel.
Other changes for the 2015 Cadillac Escalade include tighter body panel gaps and a new liftgate design with an integrated rear window wiper. That wiper has been relocated to the inside of the rear spoiler, transitioning from the bottom of the glass to the top for what Cadillac says is a sleeker appearance. The new model also gains a wider track, a new 9.5-inch rear axle and a standard automatic locking rear differential, a new four-wheel disc brake system, and the latest version of the companys proprietary magnetic control system.
New safety features include front and rear automatic braking, a front seat center-mounted airbag, and an updated driver awareness package. That package includes forward collision alert, lane departure warning, and a safey alert seat that vibrates to warn when a crash threat has been detected.
Declining Sales Reversed?
Sales of the Cadillac Escalade have fallen sharply in recent years. Through Sept. 2013, year-to-date sales for the standard, ESV and EXT models totaled 16,453 units or about what was sold for the same period in 2012. Sales have fallen by more than one half since peaking in 2006, what GM hopes it will recapture in the all-new model. And unlike the most recent edition, the Cadillac Escalade EXT a truck version based on the retired Chevrolet Avalanche will not make its return. The hybrid edition has also been quietly retired.
---
See Also — Living Large With a 2015 Cadillac Escalade Premium 4WD
Cadillac Escalade photo courtesy of General Motors Company.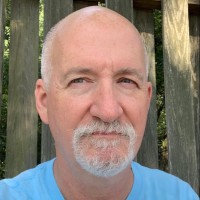 Latest posts by Matthew Keegan
(see all)