Note: This post may contain affiliate links. That means we may earn a small commission for qualifying purchases at no cost to you.
Professional diagnostics at an affordable price.
---
If your vehicle's instrument panel suddenly activates a warning light, what will you do? For some drivers, they will automatically head to a garage to have a mechanic connect expensive equipment to their car to determine what that error code means.
Typically, a fee of $60 to $100 is charged to clear the code. If there is a problem, then repairs are made for an additional cost.
That's a lot of money to shell out only to tell you that your gas cap is loose or to inform you that some other minor problem is present, one that you could have handled yourself. For that reason, consumers have been turning to various OBD2 (OBDII) devices to decipher that information and to save them money.
See Also – Best OBDII Scanners for DIY Troubleshooting
OBDII Devices and Your Car

The only problem with some of the various OBDII scan tools is that they may require tools to install. Worse, a handful are only suitable for PC or Mac connectivity — switch to a new operating system and your reader may no longer provide the reports you need. Bye, bye investment!
And how do I know this? Because I was presented with an OBDII code reader nine years ago when I was still using a PC. Just two years later that tool was rendered inoperable as I switched to a Mac. That earlier device was fine, but it still meant taking extra steps to get my computer to read the information.
BlueDriver OBD2 Scanner Review
Just as all technologies evolve, the same can be said for OBDII readers. Indeed, when I was presented with the opportunity to test the BlueDriver scan tool from Lemur, I jumped at it. After all, when you discover that the latest gizmo can be read by a smartphone or a tablet, then its ease of use should be considered.
As always with all product reviews that appear here in Auto Trends Magazine, the product is supplied by the manufacturer — usually through a public relations firm. Our reviews are objective and that means we share with our readers the good, the bad or the ugly.
Typically, however, we research the product before accepting it — we don't want to waste your time or ours by sharing a dud device. Even so, if a product has some shortcomings, we will tell you about them.
Happily, the BlueDriver OBD2 Scanner performs as promised. It is designed for all model year 1996 and later cars, those that are equipped with the current generation on-board diagnostic (OBD) port. That port is usually located under the left side of your dashboard or nearby. If you cannot find it, your owner's manual should point you in the right direction.
Smartphone or Tablet Connectivity

Simply take the BlueDriver out of its package, connect it to the port and sync it with your smartphone or table. Instructions are given on how to accomplish this feat — it took me no more than three minutes to make a connection to my iPhone. Yes, this system works with iOS and Android units, so no drama there.
We used my wife's 2013 Toyota RAV4 as the test mule for the BlueDriver device. Just before I made the connection, I scanned the device to obtain the related app. A blue light activates on the BlueDriver when it is connected.
Head over to the app, open it up and you will be presented with nine icons, including a flashlight. Here, you can read codes, clear codes, obtain vehicle information, perform a smog check and retrieve the current mileage status among other tasks.
Start Your Engine, Then Launch the App
To read the driver codes, your vehicle must be turned on. Then, launch the app and tap "read codes." Within a few seconds your car will be scanned for current information. That information can be shared with another computer — even one located across the world.
At the same time, if there is a problem that needs mechanical attention, you can forward that report to your mechanic for his review.
For graphing and logging wonks, the BlueDriver app is a data dream come true. You can choose between metric or imperial units, then scan your vehicle. Current information is displayed to your device and then can be saved as a .csv file as a data log. Send it to your personal computer, open a spreadsheet program and then review your data.
You can pan and zoom the graph as well as tap and hold to enable crosshairs. Whatever viewing changes you make, the data will continue to stream. Icons on the top right of the screen enable you to share the graph.
One important menu item is "freeze frame data." Here, you can check what information your engine was sending the precise moment the check engine light comes on. This feature is very important as it doesn't require the engine light to stay on.
Repair Reports and Tips
What is also important is the repair reports that tie in with your vehicle. The report will explain what the code means, list possible causes, identify the fix most likely required, and also identify other remedies drivers have undertaken.
As many of us know, diagnostics isn't always precise, at least not on the first attempt. Wasting your time and money should not be an issue.
Given that my wife's car is new, I didn't expect to find problems. But just having an OBDII device handy, is very helpful. That the Lemur BlueDriver OBD2 scan tool does the job as advertised is a relief. And if you're not particularly technologically adept, the company has manuals and YouTube videos to walk you through the process.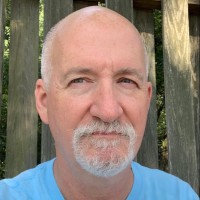 Latest posts by Matthew Keegan
(see all)