Introduced at the 2012 Los Angeles Auto Show, the BMW i3 Concept Coupe will soon become a reality. BMW has committed to producing the i3, with the intent to offer both electric and hybrid variants of this small rear-wheel drive car. Its official debut comes later this month, thus the photo included here shows only a likeness, not the real deal.
Electrified BMW i3
The BMW i3 represents the first model in this German manufacturer's eco-friendly fleet, a sub-brand that will offer its first cars to European consumers by early 2014. A $34,500 price has been suggested, a figure that puts it within the pricing territory of the Ford Focus EV, a compact model that recently had its price cut to $35,000.
However, the estimated price may include the $7,500 federal tax credit available to many buyers, putting this model's starting price at $42,000. BMW's pricing also matches the Volkswagen e-Up!, a model slated for North American distribution later in 2014.
Up to Speed
Road & Track has already driven the prototype, comparing the BMW i3 to a "light SUV with a five-door body and a spacious, flat-floored interior." Lightly camouflaged photographs of the vehicle are included with R&T's write up, a city car that its says goes from 0 to 100 km/h (62 mph) in just 7.2 seconds. That's much quicker than the 11.9 seconds Top Gear has found with the competing Nissan LEAF.
Electric driving range is from 80 miles, comparable to what other electric vehicles offer. But, the BMW i3 will also offer a supplementary gas motor for an additional 2,000 British pounds (approximately US$3,000), a feature that should remove range anxiety. Its a 650cc motor located underneath the trunk with a 9-liter (2.38 gallon) fuel tank up front.
Lightweight Materials Used
In the BMW i3, we have a carbon fiber body that sits on an aluminum chassis. The result is a lightweight electric vehicle, weighing approximately 1200kg (2,645 pounds), featuring an electric motor weighing about 110 pounds. The electric BMW makes 170 horsepower and 184 foot-pounds of torque, and has a top speed of 93 mph.
The diminutive i3 seats four adults and has a 50/50 weight distribution. BMW insists that its electric vehicle meets its "ultimate drive machine" requirements with its MacPherson single-joint suspension up front and a five-link arrangement in the back. The BMW i-3 sits on roll-resistant tires and is outfitted with 19-inch forged aluminum wheels. Additional product details will be offered following its July 29, 2013, global reveal.
Electric Vehicle Market
The BMW i3 will arrive on the market as worldwide demand for electric vehicles remains small. Heavy discounts and incentives on competing models including the Nissan LEAF, Ford Focus EV and the Honda Fit EV are required to move these models. However, in the upper sweep of vehicle electrification, Tesla S output has topped 400 units per week and may eventually reach 800 cars weekly according to founder and CEO Elon Musk.
Expect that a second "i" model, the BMW i8 coupe, to debut in 2015. That vehicle is a 2+2 sports car first revealed in concept form at the 2009 Frankfurt motor show. Its a hybrid model with a supplementary three cylinder gasoline engine extending its range.
---
See Also — Evade Terrorists With a BMW X5 Security Plus
Photo courtesy of BMW of North America, LLC.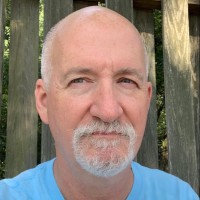 Latest posts by Matthew Keegan
(see all)