The little Bugatti that could.
There aren't enough superlatives to describe Bugatti. This Italian automaker, now owned by the Volkswagen Group, builds some of the most expensive high-performance and ultra-luxurious vehicles in the world. The Little Car Company, in partnership with Bugatti, just introduced the Bugatti Baby II, a contemporary tribute to the original masterpiece created by Ettore Buggati and built in 1926.
The new model arrives as Bugatti marks its 110th anniversary. Notably, this design represents a blend of the original Type 35 model and contemporary engineering. The Little Car Company, based in London, England, has a reputation for building "junior classic cars." Last year, the company took over a former World War II Royal Air Force base in Launton (northwest of the city), Bicester Heritage, where each model is handcrafted. Thus, when a vehicle is ordered, it is customized or bespoke.
In addition to acquiring their "baby," owners are automatically admitted to the prestigious and exclusive Buggati Owners Club according to the DuPont Registry. Certainly, this is a privilege that connects like-minded drivers and collectors, allowing these owners to race together around the globe.
---
---
Limited to 500 Units
The Little Car Company has orders for 500 of the bespoke Baby II models. The first ones are already in the hands of Bugatti collectors in Europe and the Middle East. For instance, the initial one went to Dubai, with delivery taken by the owner of a private jet terminal in the United Arab Emirates. At present, it is on display at Al Maktoum International Airport.
Every Baby II is fully electric with rear-wheel drive. Also, each one comes with LED lights, high-performance hydraulic brakes, and selectable driving modes. It is available in three trims: Base, Vitesse, and Pur Sang. The base model comes with two modes: Novice, which limits the top speed to 12 mph, and Expert with a top speed of 30 mph.
Move up to the Vitesse and Pur Sang models and extra performance is unlocked via the Bugatti Speed Key. Here, the little Bugatti may reach a top speed of 42 mph. Remember, these are little versions of Bugattis…they're designed with a special type of collector in mind.
---
---
Unique Chassis Numbering
Just as Bugatti did with the original, each car features an individual chassis number. One owner managed to acquire the rights to chassis 388, matching the original Bugatti Baby in his collection. As a result of his bidding for it, several automotive charities benefitted from that auction.
Ben Hedley, CEO of The Little Car Company, said: "We are thrilled to that customers are taking delivery of these extraordinary little cars. The Bugatti Baby II is truly a contemporary tribute to Ettore Bugatti's original masterpiece, and we are very proud to see these arrive with their owners. Every Bugatti Baby II has been lovingly hand-built to the client's exact specifications, so each vehicle leaving our workshop is genuinely one-of-a-kind. We can't wait to see these vehicles cherished for years to come and hope to have inspired a new generation of young Bugatti enthusiasts."
---
---
In the Wild
Seeing one in the wild will certainly prove challenging enough. Yet, if you're a fan of little cars, you might find one racing on a special oval designed for them near you.
We don't have pricing information on the Baby II models, but they're likely much more affordable than the Bugatti Chiron which retails for nearly $3 million. Doubtlessly, though, affordability is the least of their concerns.
---
---
Photos copyright Bugatti.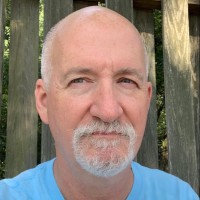 Latest posts by Matthew Keegan
(see all)