The General Motors Foundation, backer of the annual Buick Achievers Scholarship Program, has announced that it is accepting applicants for the 2013-2014 academic year. The program, now in its third year, awards 1,100 college scholarships annually. To date, more than $12 million has been disbursed to U.S. citizens across the United States and Puerto Rico.
Scholarship Guidelines
Eligible applicants include current high school seniors, recent graduates or college undergraduate students. Such applicants must be interested in pursuing an automotive or related career. Students must be enrolled full-time in an accredited four-year college or university in the United States or Puerto Rico for the entire academic year. Not eligible are students enrolled at online or proprietary institutions.
The foundation considers a number of factors when weighing applicant requests for funding. Financial need and academic achievement go hand in hand, and those students that are active in their schools and communities have an edge. Special consideration is given to applicants that are first generation college attendees, minority, female, as well as military veterans or dependents of active duty military personnel. Majoring in engineering or technology will also help your cause.
Annual Awards
Of the 1,100 recipients, the foundation awards 1,000 Buick Achiever Scholarships of $2,000 each. The remaining 100 students will be awarded college scholarships of up to $25,000 per year, renewable for up to four years. A fifth year award is given to students entering a five-year engineering program.
The top 100 applicants must maintain a grade point average of 3.0 on a 4.0 scale to remain eligible for future disbursements. Full-time enrollment and the applicable college major requirement are other conditions that must be met. The awards are for undergraduate study only and cover most college expenses minus other gift aid including grants and college scholarships.
Award Impact
In a prepared statement, GM Foundation President Vivian Pickard noted that college students in all 50 states and Puerto Rico have been helped since the program launched in 2011. More than 120 military veterans or military dependents have also benefitted and more than half the recipients are also the first members in their family to attend college.
Said Tommy Jones, a junior mechanical engineering major at Freed-Hardeman University in Henderson, Tenn., and a $25,000 scholarship recipient in 2012, "The Buick Achievers Scholarship has been such an amazing blessing for me and my family. I've always had a passion for science and through this scholarship, I can pursue my dream of becoming an engineer without financial burden."
Scholarship Deadline
Visit the Buick Achievers Scholarship Program for more information. Applications must be received by 5 p.m. ET, on February 28, 2013.
---
See Also — Buick LaCrosse: Where Luxury and Affordability Intersect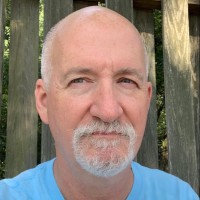 Latest posts by Matthew Keegan
(see all)