GM's Buick brand will get two new redesigned models later this year as both the larger LaCrosse and midsize Regal sedans will drop cover this month at the New York International Auto Show. Buick sales continue to rise, the average age of Buick owners is falling and the brand has reversed its stodgy image. Thats the kind of trifecta GM had sought for when Buick was extended a lifeline in 2009.
Opel Cascada
Still, there is more work to be done including bringing to the line a fresh and invigorating model that can point both to the brands past glory and its promising future. That model may have made its debut this week at the Geneva Auto Show in the form of the gorgeous Opel Cascada convertible.
Yes, the Opel Cascada should be welcomed as the next Buick, an exciting and attractive 2+2 cabriolet that sits on the same platform underpinning the compact Buick Verano. The similarity ends there as the Cascada features a folding soft top roof, a 1.6-liter turbocharged gasoline engine and, soon, a 2.0-liter diesel. FlexRide, Opel's adaptive suspension system that improves ride quality can car handling, would be a welcome addition too.
Buick Riviera
And as Automotive News has pointed out, the new Opel is also an expensive one retailing from $32,500 in Europe. Get it ready for the US market and we could see its price top $40,000, fueling rumors that we are looking at what may become the Buick Riviera. Probably not instead, the Cascada name could be retained with Buick reserving the Riviera for an even larger coupe that would not debut much before 2020. Cascada, by the way, is Spanish for waterfall.
Buick has been a success story for GM post-bankruptcy and recovery, defying predictions by some that the brand would not survive. Those calls came in part from Pontiac faithful, enthusiasts that were still ticked off and stunned that Buick was saved and Pontiac sent to the vehicle marque ash heap. Many Pontiac faithful have since moved on to other GM brands, but not a small number left the generals fold entirely. They just couldn't see themselves buying a Chevrolet or settling for what until recently has been a paucity of Buick product.
Auto Trends
Looking ahead, Buick and Cadillac are providing the pincer movement GM needs to gain a stronger foothold among premium and luxury buyers. GM marketing calls Buick a luxury brand but that title should be reserved for Cadillac alone. There is no shame in premium brand status, something that Acura has successfully harnessed and GM may achieve through new product introductions and updates. Include the Cascada in the Buick mix and you just may introduce the brand to a new generation of car buyers.
---
See Also — New Look, Updated Technologies Pace 2014 Buick LaCrosse
Photo courtesy of the General Motors Company.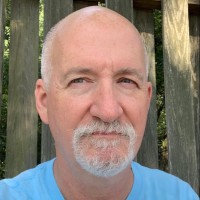 Latest posts by Matthew Keegan
(see all)