Despite UAW protestations, GM will move forward with introducing the made-in-China Envision SUV, the eighth vehicle in this premium brand's product line. The new SUV arrives next summer in time for the 2017 model year.
Chinese-built cars are here, but most consumers haven't taken notice. Or at least they are in the dark about such models.
The 2016 Volvo S60 Inscription is one such model, an extended wheelbase version of this luxury sedan. Its not that Volvo has been trying to keep its importation a secret, rather the move to include Chinese-built vehicles is simply a natural progression in all things global manufacturing.
GM is about to bring one of its own products from China, the compact two-row Envision crossover SUV. The new model will slot between the tiny Encore and the midsize Enclave when it goes on sale next year, filling an important gap in Buick's expanding product line.
It wasn't too long ago that consumers were up in arms about automotive products imported from the largest consumer market in the world. After all, China is hardly a bastion of quality products, but automotive manufacturers have been working carefully to ensure what models are planned for overseas markets meet consumer expectations.
UAW Announces its Opposition
In any case, importing the Buick Envision isn't without its risks or its opponents. Indeed, the UAW has taken exception to GM's decision, issuing a statement on Dec. 4 deriding the move. Said UAW Vice President and Director of the General Motors Department, Cindy Estrada: "Today's announcement by General Motors that they are importing the Envision from China is a slap in the face to U.S. Taxpayers and the men and women who worked so hard to save GM during its darkest time."
Estrada and others have called on GM to build the Buick Envision in one of the automaker's US facilities, but the company has declined. Notably, Estrada pointed to the Trans-Pacific Partnership (TPP) as one of the bugaboos of jobs for rank and file members, and perhaps the underlying reason for GM's decision to not build the SUV here.
Summer 2016 Debut
Nevertheless, the Buick Envision is set to arrive stateside next summer and will have its North American debut next month at an auto show in Detroit. The new model is comparable in size to the Jeep Cherokee as well as the Ford Escape, two models from traditional American manufacturers built in the US.
The Buick Enclave has been warmly received in China, where it has been on sale for about a year. Through Nov. 2015, 127,085 units have been sold. Encore and Enclave sales combine to make 60 percent of Buick's product total, reflecting a current consumer trend toward all things SUV.
Turbocharged Four-Cylinder Engine
Details about the US-spec Buick Enclave reveal that it will be powered by a 252-horsepower (260 foot-pounds of torque), 2.0-liter turbocharged, four-cylinder engine and will feature the brand's first active twin clutch all-wheel drive system. Other features include IntelliLink telematics, active noise cancellation, LED daytime running lights and LED accent lights, standard 19-inch wheels, a Bose audio system, and three-zone climate control. Popular options include cooled front seats, a panoramic sunroof, and OnStar with 4G LTE and a built-in Wi-Fi hotspot.
Pricing details have yet to be announced. Buick says it will aim the standard front- and available all-wheel drive Envision at the Lincoln MKC, Audi Q5 and Acura RDX.
Eight is Enough?
With the Envision's arrival, Buick's product line will have eight models as the Envision follows the Opel-inspired Cascada to the market. A ninth model, the Buick Avenir, may yet be announced — a beautiful concept that would slot above the flagship LaCrosse sedan. However, the Avenir remains a concept — its styling cues will be shape the 2017 LaCrosse.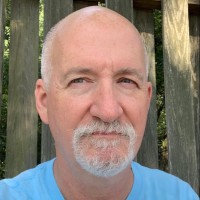 Latest posts by Matthew Keegan
(see all)