Projecting the near-term future of GM's premium marque.
GM's Buick marque finds itself in a unique position among premium brands. Its two closest domestic competitors for years were Mercury and Chrysler, but the former brand is now defunct and the latter brand has been demoted to common status. Chrysler now competes with Chevrolet and Ford, leaving Buick to go after near-luxury buyers who aren't quite yet ready for Cadillac.
GM likes to call Buick a "luxury brand" but that honor belongs solely to Cadillac. What Buick does right is to battle the luxury brands at the lower end of the segment, by taking on models such as the Lexus ES, Acura TLX and Audi A3, to name a few.
Buick Sales Surge
Last month, Buick had its best July since 2006 as its sales rose by 8 percent. Buick sales year to date are up by almost 12 percent, outpacing GMC, Chevrolet and Cadillac. The subcompact Encore crossover utility vehicle and the Regal midsize sedan are providing the most significant lift for Buick. A redesigned Verano is waiting in the wings, what most certainly will help fuel sales growth moving forward.
The big money for America's automakers has always been full-size pickup trucks and big SUVs, segments that Chevrolet and GMC represent well. Most dealers sell both Buick and GMC products, giving them a wide selection of trucks, SUVS and sedans to market.
GM, though, plans to continue to distinguish Buick from GMC by offering additional models. Apart from GMC, its five-vehicle line up is fairly thin and is in need of new product. We see the following changes coming Buick's way through 2018:
Cascade Convertible
Before GM's bankruptcy, Saturn was the brand that was slated to source new product from Opel, GM's European subsidiary. That soon changed when the new GM emerged with Saturn gone. Today's Buick Regal is sold as the Opel Insignia and will continue to share its platform with its European stablemate.
Opel has another car that Buick would love to receive, but GM has been mum about its North American release. And that vehicle would be the Opel Cascada, a beautiful 2+2 convertible that some in GM management have insisted will not be imported.
Well, last December Opel registered a pair of names with the US Patent Office: Cascada and Calibra as reported by Motor Trend. The Cascada rides on the same platform that underpins the Buick Verano. The Calibra could serve as a two-door Regal. If it came down to one or the other, the Cascada would seem to have the edge.

Envision Crossover
The Buick lineup has two crossovers: the subcompact Encore and the much larger Enclave. The gap between the two is filled by the GMC Terrain and Buick is not getting a variant.
What Buick may get is the Envision, a small crossover designed and built for China's market. Based on an all-new platform, the Buick Envision would fill the slot between the Encore and Enclave and would be separate from the GMC Terrain. GM hasn't committed to a US introduction for the crossover, but it seems likely that we'll see such a model.

Riviera Luxury Coupe
Cadillac may have the luxury market, but Buick most likely will be given its own slice when the Riviera coupe bows in 2018. The vehicle remains unannounced and its future is tied in with the destiny of the full-size, rear-wheel drive Cadillac LTS that has been rumored for several years, but is expected to debut by next April in New York.
The LTS will ride on GM's new Omega platform. That platform will underpin other GM products, but it will not produce a host of badge-engineered models. Instead, the Riviera would be sold as a coupe and have shorter overhangs if not a shorter wheelbase. The style may be based on the Buick Riviera concept that made its debut at the 2013 Shanghai Auto Show.
An Expanded Model Line
Three new models would bring Buick up to eight, giving the brand a much more significant footprint in the premium market. Buick plus Cadillac would also give GM a strong 1-2 punch among premium and luxury vehicle shoppers with the combined sales of the two brands outpacing Mercedes-Benz, BMW and Lexus, for customer sales.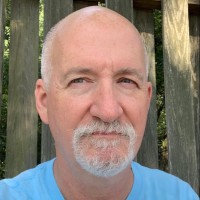 Latest posts by Matthew Keegan
(see all)