How to find a great deal on a used car.
---
Let's face it: buying a car today will set you back. Even a 10-year-old used vehicle will cost you dearly. With limited funds available, what other options do you have? An impound lot. That's what.
An impound lot is composed of vehicles abandoned at airports, unclaimed on the side of the road, parked illegally, or seized for alcohol or drug charges. These lots may or may not be directly controlled by the police department.
Regardless, for each day that the vehicle is impounded, charges mount. After a certain amount of time, sometimes as little as 15 days, an impounded vehicle may be auctioned.
Checking the availability of vehicles at an impound lot could net you a diamond in the rough. But just as easily you might find trouble. After all, if a vehicle has value, an owner might not easily give it up. Therefore, perform due diligence before sinking your money into what could turn out to be a project car. Then again, if you want a project car, go for it!
Depending on the lot, impounded vehicles may be sold for a fraction of the price. In some cases, the impound lot simply wants you to cover the storage costs in exchange for the keys and title. You probably won't find such a deal for a vehicle that's a few years old, but you may find big savings on other stock.
How to Buy an Impounded Car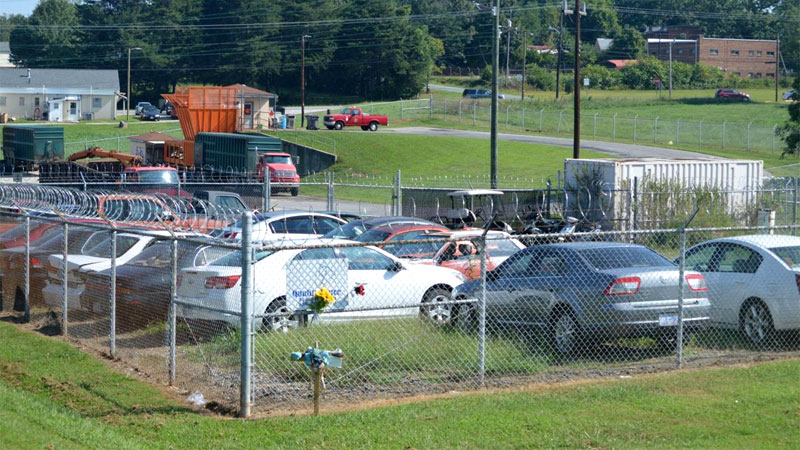 Step No. 1:
Reach out to local law enforcement agencies and ask for details about impounded car auctions. Check with police agencies at multiple levels of government, including municipal, county, and state.
Each one may manage separate auction programs. You can also find advertisements for car impound auctions or sales in the legal notices section of local online and hard-copy publications.
Step No. 2:
Ask the coordinator for the law enforcement agency managing a specific auction for a list of cars along with any other inventory that will be sold at auction.
Sites such as Kelley Blue Book, NADA Values, and Edmunds are ideal for uncovering the fair market value for any vehicle, including impounded cars.
Next, obtain the vehicle history report from CARFAX, AutoCheck, or Bumper. Lastly, search online to find comparable vehicles for sale. For instance, that old Pontiac G6 is twinned with the Chevrolet Malibu, a far more popular model.
Step No. 3:
Learn the payment procedures that must be followed if you enter a winning bid. Some departments require auction winners to pay in cash or pay an additional surcharge with credit that can raise the price by as much as 20 percent.
What might have started as a strong deal can wither in the face of various charges and payoff expenses.
Step No. 4:
Attend the impound auction on the day posted in the published legal notice; you can also contact the police department handling the auction and ask for the exact date, time, and place of the auction.
Keep in mind that impound lot auctions are usually held monthly or every couple of months for larger police departments while smaller communities may only have one such auction per year.
Step No. 5:
Place a top bid for a car that is being auctioned to win the purchasing rights to that vehicle. Follow all agency guidelines on making payment to legally acquire the car's title.
Impound Lot Considerations
Many websites display sales listings for impounded cars from law enforcement agencies across the country. Although this increases the number of available listings to browse, you'll have little to no chance of seeing the car before the sale.
Some sites require a membership fee to access impound sales databases, yet another cost to consider, but ultimately a negligible one if you're able to drive away with a bargain.
---
See Also – How to Buy a Repo Vehicle
Latest posts by Johnny Orion
(see all)