Almost since its debut in 2016, the Buick Cascada seemed destined for early cancellation. For one, the market for cars, especially convertibles, was especially limited. Further, the Cascada was also the product of Opel, a company now no longer owned by GM, but by Groupe PSA, the maker of Peugeot, Citroen and other Euro-centric brands.
The competition was never fierce as few manufacturers participate in the drop-top arena. Early on, the Cascada battled with the now-discontinued Volkswagen Eos, along with the Audi A3 Cabriolet and BMW 2 Series convertible. Some might have thought the Cascada would fill the domestic void left by the Chrysler 200 Convertible, which was last produced in 2014. But its impact was negligible.
GM says that 2019 is the last model year for the Cascada. Slow sales are only part of the reason why this model is set for cancellation. We'll uncover the reasons why and explore everything you need to know about the retiring Cascada:
1. From Opel, With Love
The Buick Cascada is also sold as the Opel Cascada throughout Europe. GM owned Opel from 1929 to 2017, and occasionally turned to its German subsidiary to supply models for the U.S. market.
We've seen Opel models sold as Saturns and even the Cadillac Catera utilized an Opel product. Buick has been the main beneficiary all along, especially in recent years as both the Cascada and Regal lines are courtesy of Opel.
Despite the end of Opel ownership, GM still relies on its former subsidiary and may continue to do so.
2. Just One Powertrain Choice
The front-wheel-drive Cascada comes with a turbocharged 1.6-liter four-cylinder engine paired with a six-speed automatic transmission. This engine makes 200 horsepower and 207 pound-feet of torque.
It is also the only powertrain choice and not a very strong one, given this model's two-ton weight. It earns 21 mpg in the city and 29 mpg on the highway, which isn't especially inspiring given this vehicle's size.
3. Mainstream, Premium or Luxury?
GM doesn't call Buick its intermediate brand, although in many ways it is. Chevrolet and Cadillac serve as the bookends for GM, while Buick (and GMC) occupy the middle ground.
The Cascada's handsome exterior and quiet cabin with the roof up are two of its strong suits as well as its long list of standard features. But the cabin seems cluttered, sits just four people, and this Buick lacks certain advanced driver-assist features, including automatic emergency braking.
4. One of three Buick car models.
Take a look at Buick and you'll find Encore, Envision, and Enclave crossover utility vehicles. Together, these three models comprise more than two-thirds of the brand's sales.
That leaves three Buick car models to fill out the product line. Besides the Cascada and Regal, Buick sells the large LaCrosse sedan, and that model will come to an end before 2019 closes. Sales fell by nearly 23 percent last year, with just over 15,000 units sold. Sales increased by about 22 percent in 2018 as Buick rolled out new designs.
Interestingly, the Regal is also supplied by Opel, but will likely live on. Currently, Buick offers this midsize model in sportback and wagon versions, the latter similar to the crossover designs that have captured consumer interest.
5. Tepid sales, at best.
In 2018, Buick sold just 4,628 Cascada units, down from 5,595 a year earlier. In its first year, Cascada sales tallied 7,153 units.
The sales drop isn't surprising as it follows a consumer-wide trend away from car models.
6. Opel cancels the Cascada.
GM may be canceling the Cascada, but it starts with Opel, which markets the model under the same name. Opel builds the Cascada at a factory in Poland and says that it is ending production there in response to slow and declining sales.
Thus, the Cascada cancellation is ultimately a PSA Groupe decision, not GM. Still, this gives GM an easy "out" as they depart the segment.
The China Connection
With the Opel connection shrinking, where will Buick turn for future models? Likely, they'll continue to offer their share of GM-derived models that they share with Chevrolet and GMC.
But, they have another source that already supplies the Envision: its China operation. A cursory look at the brand's China lineup shows hatchbacks, sedans, and crossovers, along with vans. Should Buick need additional product going forward, it may tap its China operation to supply the same. Of course, tariffs and geopolitical tensions may have some say in limiting that.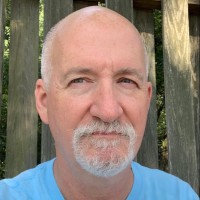 Latest posts by Matthew Keegan
(see all)