The eighth-generation (C8) Chevrolet Corvette represents a sea change for this sports car. As the first mid-engine design, the current iteration simply elevates the name.
Indeed, when the 2020 Corvette Stingray made its debut, it was quickly recognized as one of the most powerful as well as the best-handling version to date. That's incredible for a standard model.
The Next Chapter
Yesterday, GM rolled out the next version of the C8, the Z06 (pronounced zee-oh-six). It will be nearly three years between models when the Z06 arrives in Summer 2022 and that's uncommonly long. Yet, the wait will result in the most powerful naturally aspirated Corvette to date…our heads remain intoxicated from the news!
We won't diminish the Z06's pending release by ignoring it completely, but chatter about subsequent models simply will not ease. That's understandable because the Corvette name is synonymous with the American sports car.
Indeed, the Corvette remains the only true sports car from a domestic manufacturer, at least one that's currently in production.
Upcoming Versions
We know that at least two additional Corvette models are in the works. Further, there is a possibility we will see limited-production run variants, such as the Gran Sport, roll out. Expect coupe and convertible versions across the entire range.
Because the Corvette is now an international model, GM has a broader audience to consider. We think its Bowling Green, Kentucky, manufacturing plant will be kept busy for years to come, producing a variety of models to meet those needs.
Corvette ZR1
The ultimate Corvette to date has always been the ZR1. But we believe it will eventually become the penultimate (look this up) model once an electric Corvette rolls out.
As for the ZR1, it may take another year or two to bring this model to the market after the Z06 rolls out. This means a 2025 debut seems likely. Speculation has been rampant, but with the news release about the 5.5-liter flat-plank-crank V8 engine in the Z06, we think its future is clearer.
Specifically, attaching a pair of turbos to the new engine for the ZR1 seems like the logical course of action. If so, power north of 800 horsepower appears likely. A few years back when Cadillac had its Blackwing engine, it looked like it would find its way to the Corvette.
After all, the modern, 4.2-liter, double-overhead-cam engine with four valves per cylinder and two twin-scroll turbochargers snuggled in its V-shape was a fitting power beast for Cadillac and Corvette alike.
Importantly, the Blackwing engine was also hand-built at the Kentucky plant by a small team of individuals. Road & Track said just six – so offering it in the Corvette was logical. Alas, the entire Blackwing project was canceled and the engine only found its way into 800 examples of the now-retired Cadillac CT6 before production ended.
So, expect the flat-crank-plank engine with turbos will motivate the next ZR1. It is doubtful anyone will complain, but we can almost guarantee this model's price point will start well above $100,000. We believe something within the $125,000 to $150,000 range is possible.
Electric Corvette
GM is in the process of electrifying everything. Although some hybrid variants of various Chevrolet, Buick, GMC, and Cadillac models are definitely part of that mix, we reason a full-electric Corvette will arrive by the end of this decade.
Little is known about the gasless Corvette, although that has not stopped speculation, including that it would easily produce 1,000 horsepower. What we do expect is that GM will utilize the Corvette's shell and interior, but create an all-electric chassis to underpin this model.
An electric C8 might ride on GM's modular EV platform, which will undergird the upcoming Cadillac Lyriq utility vehicle and Cadillac Celestiq sedan. In any case, an electrified Corvette will eventually arrive. We think it will be produced in small numbers and cost at least $200,000.
Corvette Musings
Still not in the picture is a C8 model with a manual transmission. Although never ruled out by the automaker, customer interest remains. This might be an opportunity for a Gran Sport model equipped with a 7-speed manual gearbox and the 8-speed DCT optional. We think there is a place for it somewhere among C8 models, but its not likely unless customers demand it.
---
See Also – Mid-Engine Marvel: C8 Corvette Debuts
Photos copyright GM Corp.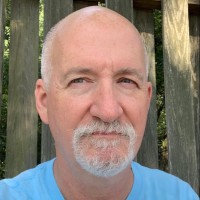 Latest posts by Matthew Keegan
(see all)