All-new range-topping CT4-V and CT5-V Blackwing models set to debut for 2022.
If you're a performance car fan, take note of what Cadillac has in store for its two remaining sedans beginning in 2022. Specifically, both the CT4-V and CT5-V will gain Blackwing editions, the latest nomenclature for the marque's range-topping performance models. The Blackwing name replaces the previous V-Series, which steps into the void where the V Sport once stood. The new models go on sale late this summer, with the CT4-V Blackwing priced from $59,990 and the CT5-V Blackwing priced from $84,990.
Blackwing Replaces V-Series
The V-Series has represented Cadillac's performance brand since 2004 and is a strong competitor to the Mercedes-AMG and BMW M sub-brands. For 2022, Blackwing takes over, but it may not last, at least not in its present representation.
Indeed, that representation is highlighted by high-powered gas engines, something Cadillac promises to eliminate in the next decade in favor of electrification. That's right: as Cadillac's parent GM pivots to all-electric vehicles, Cadillac will join in. Supposedly, by 2040 you won't be able to purchase a single Cadillac, Buick, GMC, or Chevrolet model with a gas or diesel engine.
But the future isn't here yet and for that we are glad. In fact, we're thrilled by what Cadillac has in store for both models.
---
2022 Cadillac CT5-V Blackwing
---
---
Supercharged Corvette Engine
To begin, the CT5-V Blackwing, the larger of the two sedans, will utilize a 6.2-liter supercharged V8 engine. What's noteworthy about this powerplant is that each engine will be hand-built by a single technician at the Corvette Assembly Plant in Bowling Green, Kentucky. That plant has cranked out Corvette models for four decades and briefly manufactured a Cadillac variant known as the XLR. Built from 2004-2009, the XLR utilized Cadillac engines.
As for the CT5-V Blackwing, Cadillac will use the Corvette engine, particularly one with a 1.7-liter Eaton supercharger and now imbued with smaller diameter rotors for a faster response. Thus, this engine will make 668 horsepower and 659 pound-feet of torque, up from the 640 horsepower and 630 pound-feet of torque in the CTS-V. Yes, the earlier model also used a Corvette engine.
Manual Tremec and Automatic Transmissions
Cadillac will also turn to another Chevrolet model to secure a manual transmission for both sedans. Notably, the Camaro will lend the 6-speed Tremec manual transmission presently utilized. Both Cadillac models will also offer a 10-speed automatic transmission.
How fast can we expect the CT5-V Blackwing to travel? A 0-60 mph time of 3.7 seconds with the automatic transmission is expected, but slightly slower with the manual. Undoubtedly, manual fans won't consider this "slowness" an issue – simply having access to an all-too-rare manual in this segment is important to them.
Twin-Turbo V6
The CT4-V Blackwing won't share the larger sedan's engine, but it will get a twin-turbocharged version of GM's legendary 3.6-liter V6. This potent powerplant comes with revised control system software and an improved air intake system to develop 472 horsepower and 445 pound-feet of torque.
Likewise, the CT4-V Blackwing will enjoy optimum power – just 3.8 seconds from 0-60 mph or a shade behind the larger sedan. It'll be interesting to watch the duo duke it out as well as to take on the best performance sedans from Europe. Incidentally, the apex Cadillac models are tested at the same Nürburgring circuit where the world's best performers are put through the paces.
---
2022 Cadillac CT4-V Blackwing
---
---
Blackwing Miscellany
Besides the powertrain enhancements developed for the two Blackwing models, Cadillac's engineers made other improvements or enhancements over the previous models. These include an electronic limited-slip differential improvements to reduce mass and improve on-track reliability, upgraded suspension refinements to supply greater body control and agility, structural improvements to heighten steering response and handling while on the track, and the introduction of the fourth-generation of Magnetic Ride Control (4.0) suspension technology.
Some other matters of note include the largest factory-installed brakes ever for a Cadillac model and exclusive to the CT5-V Blackwing. Both models feature Brembo six-piston front calipers and four-piston rear calipers. Available on the CT5-V Blackwing is a lightweight carbon-ceramic brake package, designed specifically to improve heat management and to mitigate wear while operating on the track. Further, both models possess a customizable integrated digital gauge cluster, featuring custom launch control and performance traction management settings.
---
---
Place Your Order
Cadillac opened the order books for the CT4-V Blackwing and the CT5-V Blackwing on Feb. 1 and the initial output of 250 units each has already been claimed. Those who jumped in early can expect to take delivery later this summer. For everyone else, you can add your name to a waitlist on Cadillac.com.
All in all, Blackwing places a performance exclamation mark on the Cadillac marque. Consequently, Cadillac will once again lay claim to the twin luxury and performance label that few brands, including once arch-rival Lincoln, boast.
---
See Also — Compact Performance: 2021 Cadillac CT4-V
Photos copyright Cadillac. All rights reserved.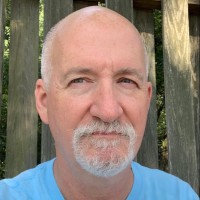 Latest posts by Matthew Keegan
(see all)