The all-new Cadillac ELR will go on sale in early Jan., a 2014 model based on the Cadillac Converj concept and underpinned by the platform supporting the Chevrolet Volt. This plug-in hybrid electric vehicle (PHEV) will retail from $75,995, and has a federal tax credit of up to $7,500 for eligible tax payers.
Surging Cadillac Sales
The ELR arrives as Cadillac sales continue to surge. Through Sept. 2013, GM's luxury brand is easily outpacing the industry with sales up by 28.9 percent year to date. Early last week Cadillac unveiled the 2015 Escalade, the fourth generation of its super-sized sport utility vehicle. Production for the new SUV begins next spring.
The Cadillac ELR presents some risk to GM especially as it seeks footing in a segment dominated by the Tesla S. Unlike the pure electric Tesla, the ELR runs on electric power only for approximately 35 miles before a small, gas generator kicks in to extend vehicle range. That generator, a 1.4-liter turbocharged four cylinder engine, is the same motor that extends the Volt's range. Whether buyers will be satisfied with its hybrid capabilities instead of electric-only power is not known. Still, Cadillac is likely to tout its range advantage when marketing the ELR.
Indeed, GM estimates that the total range for the ELR will top 300 miles. Drivers can continue on their route by filling the gas tank at a service station, replenishing the battery system as time permits.
Unique Cadillac ELR Properties
Cadillac's ELR is far different from the Chevrolet Volt as it has its own body shell and a unique interior. Commented Bob Ferguson, senior vice president Global Cadillac, "ELR is also unique in that it will be offered nationwide within a luxury customer experience, with proven benefits and care extending from the shopping process all the way through the ownership experience."
And it is that special care that Cadillac has been establishing ahead of time through special dealer training, selling and servicing, especially in white-glove care.
Each Cadillac ELR owner will have an ELR concierge representative to assist with information about battery care, home charging, service scheduling and vehicle updates. A toll-free number has been established for ELR owners exclusively at 855-422-3357.
Cadillac ELR Technologies
As equipped, the 2014 Cadillac ELR features Cadillac CUE with navigation accessible via an eight-inch, full-color capacitive-touch screen. This model also features front and rear exterior LED lighting, safety systems including safety alert seat, lane departure warning and forward collision alert, and an all-new and exclusive regenerative energy system — Regen on Demand™ — what allows the driver to temporarily regenerate energy from the vehicle's momentum via its steering wheel paddles.
The Cadillac ELR interior is outfitted with handcrafted leather. Authentic wood grain and chrome trim are also present.
Drivers can choose from four driving models including the default Tour, the engaging Sport model, a Mountain mode ideal for hilly terrain, and a Hold mode. When operating in Hold mode, the driver can choose tap either the electric battery or the gas engine to power the ELR.
Looking Ahead
With the introduction of the Cadillac ELR followed by the Escalade later in the year, Cadillac's line up continues to expand and renew. What hasn't yet been made known are the brand's plans for a super luxury model, perhaps one based on what has been teased over the past few years.
In 2011, the Ciel concept was introduced, followed two years later by the Elmiraj concept. Although both concepts are quite different, each suggests that a high-end Cadillac model is possible, perhaps likely given customer demand for similar exclusive products sold by rival brands such as Mercedes-Benz and BMW.
Further Reading
Thrice Teased: Cadillac Sixteen, Ciel and Elmiraj
Luxury Electric: 2014 Cadillac ELR
Cadillac ELR to Make Detroit Debut
GM Invests $35 Million For Cadillac ELR Plant
Photo courtesy of General Motors.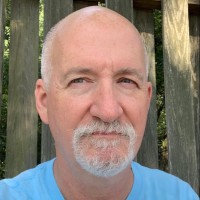 Latest posts by Matthew Keegan
(see all)