Grabbing a cup of joe in a setting featuring art and fashion collections is not a new concept to New York. Only this shop also offers a rotating assemblage of Cadillac models in an effort to raise brand awareness.
The next time you're in New York, you may want to visit a certain coffee house where luxury cars are on display, but are not available for purchase. In particular, you'll need to head to Tribeca in Manhattan to find the Cadillac House, where a concoction of coffee, art, and fashion is brewed to subtly woo people to GM's luxury brand.
Cadillac House New York
Dubbed the "Cadillac House" and located on the first floor of the company's headquarters at 330 Hudson Avenue in Manhattan, the coffee shop is yet another approach the automaker is taking to win new customers to the brand.
"We have tried to tell people what you're supposed to feel from the Cadillac brand," explained Cadillac's brand director, Melody Lee, to Bloomberg. "But what we hadn't quite fully established was an environment that you could walk into."
Indeed, Cadillac has taken to Gotham in a big way since it established its headquarters there in early 2015. Last year, Cadillac revealed a multi-season affiliation with the Council of Fashion Designers of America (CFDA), backing the emerging New York Fashion Week: Men's show.
Retail Lab and Joe Coffee
In April, Cadillac in cooperation with the CFDA opened the Retail Lab, a custom retail shop located on the ground floor of its headquarters. The shop features a rotation of designers who are provided with a unique opportunity to learn from the industry's best while they're supplied with space to learn the business in preparation for taking it to the next level.
You won't be able to walk into the Cadillac House before June 2. Once opened, customers will find themselves surrounded by contemporary art, yet another area of non-automotive involvement for the brand. Art curated by Visionaire, the creative firm and magazine, plays an integral part of the ambiance for the cafe.
Joe Coffee, a well-known family-oriented enterprise with shops in New York and Philadelphia will supply the beans. "Joe" has earned a reputation for serving highly curated coffees, initially working exclusively with domestic and international roasters, before launching its own roasting operation in Brooklyn in 2013.
Cafe Hours, MOFAB, and More
Once opened, the Cadillac House will serve coffee Monday through Friday from 7 a.m. to 7 p.m., and again Saturday and Sunday from 10 a.m. to 7 p.m.
Cadillac isn't the only luxury moniker utilizing an off-beat venue to indirectly hawk its wares. Last year, Infiniti backed the launch of MOFAB — the Museum of Food and Drink in Brooklyn. The Japanese luxury trademark even has its own exhibit, "Driven by the Senses," where it invites visitors to get inside an Q50S before taking them through a virtual ride of four individual cities, stopping at noteworthy restaurants offering a behind-the-scenes look at how they prepare certain dishes.
With the luxury market growing and the competition strengthening, manufacturers are looking for every edge possible in a bid to win consumers. In Cadillac's case, selling cars is not part of the equation, while creating an environment to positively reflect this 114-year-old brand is.
Recent — Key Facts Surrounding the Nissan-Mitsubishi Alliance
Wikimedia photo courtesy of Arnaud Gaillard.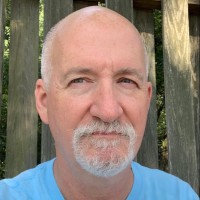 Latest posts by Matthew Keegan
(see all)