The Cadillac Lyriq adds 76 miles of driving range in 10 minutes with DC fast charging.
---
On May 19, Cadillac's first-ever all-electric vehicle went on sale at 9 a.m. By 1 p.m., the 2023 Lyriq sold out, leaving some customers waiting for the 2024s.
Cadillac did not say how many Lyriqs were sold that day, but more than 233,000 had expressed interest. Further, GM expected about a 10-percent conversion rate for these so-called hand-raisers, which means the orders received were within this model's annual build capacity.
Notably, GM told its suppliers to prepare for 25,000 Lyriq orders annually, according to the Detroit Free Press. Production began in March with the initial deliveries expected before summer.
Conquest and Younger Buyers
We also learned that 70-percent of the Lyriq buyers are new to the Cadillac brand. Moreover, they are younger, which is precisely the demographic needed to strengthen the marque. Not too long ago, GM brands such as Buick and Cadillac had some of the oldest clientele among manufacturers.
While age is not, of course, a discriminating factor, it does mean that older clientele are less likely to keep buying. On the other hand, shoppers under 50 will tend to purchase several new models before they retire. The Lyriq and subsequent EVs may keep them in the Cadillac fold.
The Cadillac Lyriq follows the GMC Hummer EV as full-electric models based on the company's new Ultium powertrain and battery system architecture. GM built just one GMC Hummer at the end of 2021 and another 99 in the first quarter.
The entire production at first is for the limited available Edition 1 model retailing for $112,000. But those numbers are a fraction of what GM expects once production reaches full strength.
As for the Lyriq, this five-passenger utility vehicle is nearly as lengthy as the three-row Cadillac XT6. The Lyriq boasts a roomy back seat with a flat floor with ample legroom.
Advanced Tech Features
This model is also a tech masterpiece with its 33-inch curved OLED screen. It features two touchscreens. The first is for the infotainment center located atop the center stack. The second one controls in-cabin functions, not unlike screens in the Cadillac Escalade.
As for the vehicle's operating system, it runs on Google Built-In. This package bundles Google Maps, voice assistant, and other apps. The Lyriq has a 19-speaker AKG sound system with headrest speakers, a power liftgate, and a rearview camera mirror with a washer.
Super Cruise, the company's semi-autonomous driving technology, comes standard. This technology includes automatic lane change capabilities even when the driver's hands are not placed on the steering wheel.
Lyriq Choices, Competitors, and Spring Hill
Initially, Cadillac will build the rear-wheel-drive model ($62,990), following with the all-wheel-drive version ($64,990) next spring. Add $1,195 for the destination charge.
The standard model makes an estimated 340 horsepower and 325 pound-feet of torque. Choose all-wheel drive and there is approximately 500 horsepower available. The AWD model also delivers a 3,500-pound tow capacity.
The Lyriq arrives on the market with two competitors already in place: the Jaguar I-Pace and the Audi E-Tron. Both models cost about $10,000 more than the Lyriq. However, both models are eligible for $7,500 federal tax credits. GM, inclusive of Cadillac, exhausted its credits in 2020.
GM is building the Lyriq at its Spring Hill, Tennessee manufacturing plant. Originally the home for the Saturn brand, the plant builds various products for GM's brands. Under construction nearby is an electric battery plant that will supply Ultium batteries for the Lyriq and other electric models.
References
LaReau, J. L. (2022, May 20). Cadillac Lyriq sells out, analysts say pressure's on for GM to deliver. https://freep.com/story/money/cars/general-motors/2022/05/20/cadillac-lyriq-brands-first-ev-sells-out-2-hours/9841374002/
Mihalascu, D. (2022, May 25). 2023 Cadillac Lyriq Sold Out, 70% Of Buyers Are New To The Brand. https://insideevs.com/news/588048/2023-cadillac-lyriq-sold-out-70percent-buyers-are-new-to-brand/
Abuelsamid, S. (2021, April 16). GM And LG Make Tennessee Battery Plant Official With $2.3B Investment. https://forbes.com/sites/samabuelsamid/2021/04/16/gm-and-lg-make-tennessee-battery-plant-official-with-23b-investment/
---
See Also – GM Begins Production of Cadillac Lyriq EV
Images courtesy of GM Corp.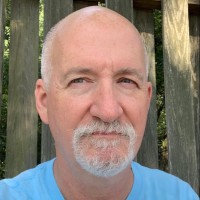 Latest posts by Matthew Keegan
(see all)