The Cadillac nameplate represents luxury, but it also includes performance, particularly with its three V-Series models. Indeed, the CT4-V and CT5-V Blackwing sedans along with the Escalade-V SUV accentuate this brand's muscle.
We know Cadillac and all GM brands are beginning the long pivot to electrification. This week, Cadillac opens the order books on its Lyriq EV. A second model, the Celestiq, will follow.
But customers still desire traditional performance and the basis for a sports car is there. None other than the Chevrolet Corvette offers the ideal platform for a Cadillac sports car and we believe that this could happen.
Is a Cadillac sports car wishful thinking, a rumor, or is there something to this? We believe there is a bit of all three and for certain reasons, we shall examine.
GM Design Rendering
The Cadillac sports car rumor is nothing new. In fact, it is based on reality, namely the Corvette-based Cadillac XLR built from 2004 to 2009. That model seems particularly ancient these days as GM placed a unique shell on top of the C6 Corvette's platform and used a Cadillac Northstar engine to motivate the XLR.
We detail the Cadillac XLR here and the reasons why GM canceled the model. But the GM of 2009 and the GM of 2022 are far different. Back then, the company was bleeding cash at an unsustainable rate. It soon went bankrupt and restructured. Today's GM is in a much-improved position as it is awash in cash and its mission targeted.
Yet, the discontinuance of the XLR did not imply the dream of a Cadillac sports car died with it. At the start of this month, the company hinted at an XLR resurrection on Instagram when the Lead Exterior Designer for Cadillac, Robin Krieg, posted a sketch.
That sketch appeared on the General Motors Design (@GMDesign) page and hinted at a performance Cadillac model. Check out the screenshot along with the comments, but visit the page to learn more.
Cadillac Sports Car
A sketch is simply a rendering based on an artist's idea of what a potential vehicle might look like. But there may be something more to it with Krieg's signature attached.
After all, Krieg is the designer behind the radical Cadillac Converj concept that yielded the 2014 to 2016 Cadillac ELR. We drove the ELR, which is based on the retired Chevrolet Volt platform.
The coupe was tremendously underpowered, but its style was over-the-top. That "convergence" yielded an exceptionally low-volume model as fewer than 3,000 were built.
That GM took a risk to develop the Converj is one point, but it does not stop there. Notably, Krieg also had a hand in developing the second-generation CTS sedan (now CT5) and the XT5 crossover. The sedan, in particular, is the more desirable of the two from a performance standpoint, but the crossover is attractive on its own.
What May Happen
Certainly, a sketch does little to move the needle from rumor to production. But it is a visible sign that someone of influence understands that the potential is there.
And that possibility, with the mid-engine C8 Corvette as the basis, has us dreaming as well. After all, if Cadillac did it once, why not do it again? Furthermore, the current Corvette is the best one yet, a thoroughly beautiful and wonderfully motorized conveyance that is poised to take on Europe's finest as the Z06 model debuts this summer.
A Cadillac sports car could take that platform, keep the Z06's powertrain, and supply its shell and distinct exterior to set this model apart. With a price tag of around $200,000, GM can easily produce it in limited numbers, supplying Cadillac with the halo model this luxury marque deserves.
Lastly, such a model would complement Cadillac Racing and its pending return to LeMans in 2023.
References
Burden, M. (2016, May 18). GM ends production of Cadillac ELR plug-in. https://detroitnews.com/story/business/autos/general-motors/2016/05/18/cadillac-elr-plug/84548138/
Edelstein, S. (2022, May 13). Cadillac teases LMDh race car that will take brand back to Le Mans in 2023. https://motorauthority.com/news/1133340_cadillac-teases-lmdh-race-car-that-will-take-brand-back-to-le-mans-in-2023
Photo Attribution
Cadillac GTP race car image courtesy of GM Corp.
Cadillac screenshot from Instagram.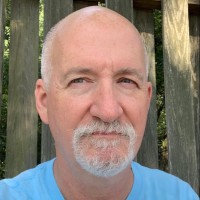 Latest posts by Matthew Keegan
(see all)