Cadillac has an incessant image problem, one that has not been resolved by introducing a bevy of new models. Indeed, the automaker cannot assemble its traditional full-size Escalade sport utility vehicle fast enough to meet customer demand.
A Reuters report published on Tuesday revealed that buyers are snapping up Escalades, while eschewing the European-styled ATS and CTS sedans.
Although the high-priced Escalade is good for the brand's bottom line, it is the sedans that Cadillac hopes will change buyer perceptions about GM's luxury brand. The Escalade reeks of "old Cadillac" — dealers, however, are not complaining.
The ATS and CTS are the sedans that GM has designed in a bid to lure luxury car shoppers away from Mercedes-Benz and BMW, to Cadillac. They are not the traditional luxury sedans that have long defined Cadillac, rather both models are "European" in design, performance, handling and craftsmanship.
Lagging Sales Flag Cadillac
Indeed, with traditional rear-wheel drive and available all-wheel drive, the Cadillac duo should at least outperform Audi with its standard front-wheel drive or all-wheel drive models.
However, Cadillac sales slid by 6.5 percent in 2014, while Audi sales soared by 15.2 percent as the Volkswagen Group marque experienced its fifth consecutive year of U.S. record sales. Notably, Audi and Cadillac swapped places in 2014 — the German makes ascendancy is expected to continue unabated.
Dealers have been unhappy with their excess inventory of ATS and CTS sedans, models designed to take on the likes of the BMW 3-Series and Mercedes-Benz E-Class, respectively.
Both German models are the segment leaders in their corresponding segments and neither has felt the sting of Cadillac innovation. In fact, both lines have solidified their places in the luxury realm.
Deep discounting of 2014 ATS and CTS models will enable dealers to clear their lots. But, that will come at a steep price as residual values for these models will plummet. Individual owners who already bought in and at a higher price point may balk.
Even as production of the duo is realigned with market realities, Cadillac is betting that its vaunted V-Series will attract a new breed of owners, beginning with the ATS V-Series followed by the next generation CTS V-Series late this summer.
V-Series: 2016 Cadillac ATS-V
The ATS V-Series will go into production this spring with dealers taking orders right now. The sedan carries a starting price of $61,460 and the coupe is priced from $63,660. The V-Series is the Cadillac equivalent of Mercedes-AMG and BMW's M line.
Thus far, the first model in the line, the CTS-V, has been received with critical acclaim. Ten years of constant refinement have made this sedan into the beast that it is. However, its overall impact on the CTS line hasn't delivered the corresponding lift that it needs.
In the ATS-V, Cadillac is taking a different approach, utilizing a twin-turbo V-6 instead of the small-block, Corvette-derived V-8 found in the CTS-V. This writer drove a 2014 XTS VSport sedan powered by that very same engine in fall 2013 and enjoyed the potent power it delivered.
The XTS and ATS, however, are far different vehicles with the 455-horsepower ATS-V paired with a six-speed manual or an eight-speed automatic transmission.
That automatic comes with launch control and performance algorithm shift. A 0-to-60 mph time of just 3.9 seconds has already been recorded.
Image is everything in the world of automobiles. That is especially so when luxury and performance intersect. Cadillac will harness the ATS-V to lead it in its motorsport quest. Specifically, a new ATS-V.R racecar will begin the Pirelli World Challenge GT 2015 season on March 7-8 at the Circuit of the Americas in Austin, Texas.
Cadillac Racing has won the last three races, besting such marques as Porsche, Audi and Ferrari.
Cadillac CT6 Debut
Cadillac is not about to throw in the towel in a bid to woo new customers. Likely, it can forget about convincing current BMW and Mercedes-Benz owners from making the switch. Those two brands have a lock on their customers and are more likely to lose out to each other or to some other luxury brand than they are to Cadillac.
This April, a third rear-wheel drive model for the Cadillac line will be introduced at the New York International Auto Show. The Cadillac CT6 will rest on the brand's apex and take on the Mercedes-Benz S-Class, Audi A8, Lexus LS, and BMW's 7 Series.
In the CT6, Cadillac has promised to unveil semiautonomous driving and other features to set it apart from its competitors. It is a huge gamble for the brand and likely will set the marque's course for years to come. Failure is unthinkable, but success may elusive as long as persistent perceptions remain unchanged.
---
V-Series photos courtesy of the General Motors Company.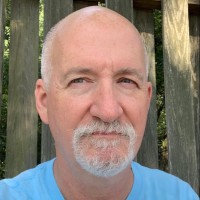 Latest posts by Matthew Keegan
(see all)