Upstart Chinese-backed electric vehicle maker breaks ground in North Las Vegas, Nevada.
Faraday Future is an emerging US car manufacturing company with a plan to bring its first electric vehicle to the market faster than Tesla Motors. However, before they can do that, the company will need to build its first-ever factory.
This week, Faraday broke ground on a plot of land located a half hour north of downtown Las Vegas. A 2.5-million square foot plant will sit on approximately 600 acres in North Las Vegas' Apex Industrial Park and eventually yield thousands of new jobs.
Chinese Billionaire Backing
Faraday follows Tesla in building a factory in the Silver State. Like Tesla, Faraday is receiving extensive financial backing from Nevada. Unlike Tesla, it doesn't have an announced product yet or an official prototype. What it does have is the backing of one Jia Yueting, a 43-year-old Chinese billionaire and owner of Leshi TV, one of China's most popular online videos sites.
On Wednesday, Faraday Future officials gathered with local and state dignitaries, including Nevada Governor Brian Sandoval, to break ground on the company's $1 billion desert investment. The state-of-the-art plant will utilize such innovative technologies as solar, wind, and geo-thermal energy to power the sprawling edifice. Furthermore, Faraday says it will be sourcing sustainable materials from Tier-1 suppliers the world over and incorporate these supplies within their vehicles.
Tom Wessner, VP of Global Supply Chain at Faraday Future (FF), left, Ding Lei, Co-founder, Global Vice Chairman at See Plan at LeEco, second, Nevada Gov. Brian Sandoval second right, and Dag Reckhorn, VP of Global Manufacturing at FF turn shovels at Faraday Future's Ground Breaking Ceremony on Wednesday, April 13, 2016, in North Las Vegas.(Bizuayehu Tesfaye/AP Images for Faraday Future)
Fast-Tracked Development
The company says that its project is ambitious, one that would normally take four years to complete, but what they intend to finish in half the time. The plant is expected to yield the company's flagship vehicle, based on a variable platform architecture that will give way to other models.
The modular electric vehicle platform makes it possible for Faraday to add or remove batteries as necessary and change the location of the engine, electric powertrain, the wheels, or most any internal part. As a result, Faraday claims they'll be able to launch a vehicle faster than Tesla Motors and for a lower cost outlay.
Construction and Hiring
In about a month, construction is set to begin. The company already employs more than 750 people at its California facility and is expected to add 4,500 positions at the plant alone.
Those job openings are currently composed mainly of engineers for the company's Automated Driving and Chassis Engineering divisions. Faraday is also looking for people to build out its Infotainment system, IT, supply chain, and vehicle safety systems.
Some of the openings are in Los Angeles while other positions will be on site in Nevada. The company has been actively hiring for more than a year, poaching some of Tesla's brightest minds while also raiding other manufacturers.
FFZERO1 Concept
Although Faraday Future hasn't announced a product or shown a prototype yet, it has taken the wraps off a concept vehicle, dubbed the FFZERO1 Concept.
Described by Car & Driver as a single-seat, doorless super car, the FFZERO1 concept was teased at the 2016 Consumer Electronics Show in Las Vegas in January, what the company says is a 1,000-horsepower autonomous car with a top speed of 200 mph and a 0-to-60 mph time of under three seconds.
Powered by four quad motors, the concept is composed of carbon fiber and lightweight composite construction with an advanced high-performance suspension. Faraday says its aero tunnel design reduces battery cooling and drag accordingly. Inside, the FFZERO1 concept provides a fully-connected environment (at least on paper) with viral and head-up displays.
Few, however, believe that the FFZERO1 concept will be anything like the vehicle Faraday might bring into production. Instead, it may simply serve as a delicious attention getter for the world's newest automotive manufacturer.
If Faraday pulls it off, the future of automotive engineering and technology may be influenced by one of the unlikeliest of all manufacturers.
Photo courtesy of Faraday Future.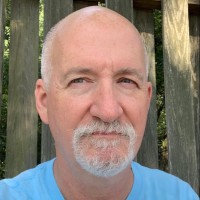 Latest posts by Matthew Keegan
(see all)