Tough market and competition keeps some automakers away.
The U.S. auto industry is the second-largest in the world, having been bypassed by China in 2009. China's ascendancy came as the U.S. market tanked, but its recovery is in progress and promises to be a good one.
Car manufacturers the world over prize both markets, desiring the U.S. because of its high profit margins and China for its volume. Not all brands are present in both markets and we can think of several makes that aren't likely to make an appearance in the U.S. anytime soon.
Car Brands Not in the United States
1. Renault
Big in Europe and in the Americas from Mexico on south, Renault is no stranger to the U.S. market. The French automaker partnered with American Motors Corporation in 1980 and assumed controlling interest of AMC in 1983. Throughout much of the 1980s, Renault and AMC models were sold across the US until Renault sold AMC to Chrysler in 1987.
Renault's presence in the U.S. market ended in 1992 when its rebadged Eagle Premier model was dropped by Chrysler. Today, Renault and Nissan are in a strategic alliance with the latter likely keeping the former from ever showing up stateside again.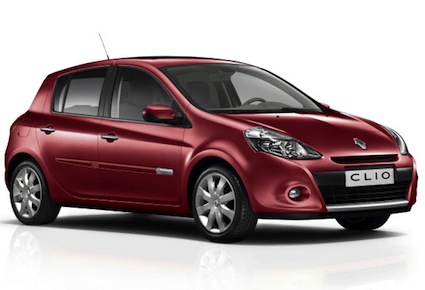 2. Peugeot
Like Renault, French automaker Peugeot also sold its cars in the United States, beginning distribution in 1958. Its models, however, were less than inspiring and the market for Peugeot cars never thrived. By 1991, Peugeot exited both the U.S. and Canadian markets, although it has since reestablished a presence in Mexico.
Don't expect to see the latest Peugeot models on U.S. highways within the next few years despite its all-new alliance with General Motors. China is a more practical expansion point for this automaker with GM, perhaps, nixing any possible plans for U.S. distribution.
Editor's Note: In February 2019, Peugeot announced it will return to the U.S. market, setting 2026 as its re-introductory date. Likely, the company will debut its latest models through a car-sharing service.
3. Skoda
The Volkswagen Group is bent on leading the world in car manufacturing and its Skoda subsidiary will be doing its part to contribute a significant sales boost. The Czech automaker was largely unknown outside of eastern Europe until VW came calling and buying in 2000.
Skoda products share platforms and parts with Volkswagen products, but one model could find its way to the U.S. However, Volkswagen is much more interested in promoting its eponymous brand than launching Skoda stateside, thus any Skoda product sold here will likely carry VW badging.
4. SsangYong
It looks difficult to pronounce, but a Korean friend of mine says that the double "S" in SsangYong is treated as a hard S. No matter, this once bankrupt automaker was rescued by India's Mahindra & Mahindra, a company with its own designs on the U.S. market.
Those designs have been thwarted in a legal tie-up with its one-time U.S. distributor and could take years to untangle the mess. SsangYong may prove to be the avenue by which Mahindra makes its official U.S. debut, but we don't see that happening within five years, if at all.
5. Samsung
Korea's big electronics company began building cars in 1998, just before the Korean economy tanked. Two years later Renault bought a controlling stake in the automaker, increasing it to 80.1 percent where it is today. Samsung cars are rebadged Nissans, the latter a strategic partner of Renault.
Nissan Motors is on a quest to increase its market share in the U.S., with an eye of overtaking Honda as the second-largest Japanese automaker in America. Allowing Samsung badged models would only undercut its U.S. efforts, thus the only Samsung you'll ever see is the one you watch, make calls on or use to wash and dry your clothes.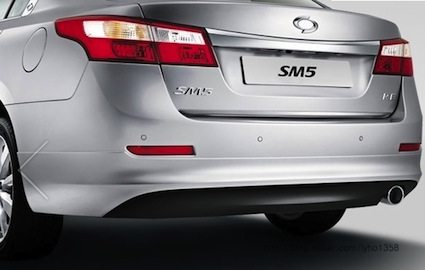 6. Holden
Okay, trick submission. Holden cars have recently made an appearance in the United States with its Monaro coupe sold as the Pontiac GTO and its Commodore as the Pontiac G8. When Pontiac died, Holden's presence in the U.S. went with it, but only for a little while.
Today, the Chevrolet Caprice is sold as a pursuit vehicle to law enforcement agencies only. That car is the Holden Commodore-Pontiac G8 and is one model that may eventually be sold to retail customers. As far as Holden getting a hold in the U.S. market, we that think brand-happy GM has learned its lesson. At least we hope that it has!
7. Tata
We've known for years that Tata Motors has been planning to sell its uber-cheap Nano in the United States. A European-spec model, the likely precursor of the U.S.-spec model, has been built. However, it still hasn't been sold.
Tata has been exporting its cars to other emerging markets and it seems likely it will continue to find markets where competition is thin in the ultra-low-cost entry-level market. As for a U.S. model of any kind, Tata may be content with managing its Jaguar and LandRover brands, highly profitable lines for this Indian car company.
Other Brands
There are scores of other brands around the world that either have a more localized presence or simply have little interest in entering the highly-competitive and expensive U.S. market.
Maruti, an Indian automaker controlled by Suzuki, is busy expanding its presence throughout this vast republic of 1.3 billion people. Russian and Chinese manufacturers may someday sell cars stateside, although it seems likely that a Chinese brand such as BYD will set up shop here first.
Brands that don't make it to the U.S. need not look longingly at the U.S. market as the cost of entry is too high and the competition fierce.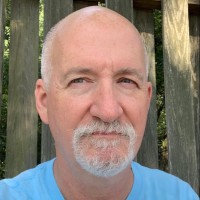 Latest posts by Matthew Keegan
(see all)