Note: This post may contain affiliate links. That means we may earn a small commission for qualifying purchases at no cost to you.
Former GM vice-chairman offers an insider's look at a once proud industry.
---
Bob Lutz is one of the most colorful, if not controversial figures in the automotive industry today. Although he officially retired from General Motors in 2010, ending a 47-year automotive career that also began with GM and included stints at BMW, Ford and Chrysler, Lutz is now a consultant as well as an author, having published two books including his recently released "Car Guys v. Bean Counters."
This book, published in 2011, takes a look at GM's rise and fall, but with an eye toward the future – something that Lutz sees as promising for one of the largest automakers in the world.
Maximum Bob
"Car Guys" gives the reader insight into the man whose influence in this important industry is often misunderstood, although the nickname "Maximum Bob" suits him well. This term accurately describes a man who goes full throttle, telling you exactly what he likes or dislikes, ignoring social etiquette and often shaking established, if not erroneous beliefs, including calling global warming "a crock."
Lutz, now in his late 70s, still resembles the tall, handsome ex-Marine whose visibility was at its nadir for decades, but especially evident while he was serving in his second tenure with GM, spanning from 2001 to 2010. During that decade Lutz served as vice-chairman, or lieutenant for Rick Wagoner and then for three post-bankruptcy GM chairmen.
I met Lutz once, at a meet and greet for new media people held at the 2008 North American International Auto Show in Detroit. I also met Rick Wagoner at the same show, but Lutz' personality was more front and center, as he explained to his captive, yet attentive audience the virtues of the Chevy Volt, an electrified vehicle still some three years away from production.
Industry Troubles
His most recent book outlines the post-war transformation of an auto industry that went from a global innovative powerhouse to one that was gradually overwhelmed by "process" people and stifled by government regulation.
Forever a defender of the U.S. auto industry, Lutz outlines how GM, Ford and Chrysler went from greatness to secondary status in a generation, facing an onslaught of cheaply made Japanese cars that were foisted upon the American populace with the consent of Washington bureaucrats concerned that Japan was at risk of being pulled into emerging China's orbit.
The thinking, according to Lutz, was that if Japan's insulated economy could be strengthened by exporting its products to a willing American consumer, then everyone would benefit. Except, of course, the Big Three, companies Lutz said were dominated by accountants and very slow to adapt to or at least recognize change.
Much of Lutz' book points out what went wrong with General Motors, a car company that once dominated the market, producing cars that were stylish, plush, fast and desirable.
The transformation from powerhouse to also ran began as the company began to be driven by accountants, with design people stripped of their ability to build cars that were attractive or even worthy of consideration.
Management Missteps
Lutz faults top management and an archaic internal culture that lost sight of what the customer wanted, producing cars that were ill-conceived and poorly executed.
Examples of such included the Cadillac Cimarron, a compact car released in the early 1980s, but sharing the same platform and body of its Chevrolet, Pontiac, Oldsmobile and Buick counterparts.
Admitting that Cadillac was never quite the "standard of the world," nonetheless the brand at one time exuded a certain level of respect whereby luxury products everywhere were defined by the "the Cadillac of…." in its respect industry. "The Cadillac of fashion" or the "Cadillac of new homes," defined products mirroring a marque that at one time lived up to its exalted status.
The reader also sees where a Fortune 500 company, in a bid to maintain global dominance, made numerous executive and financial decisions which cost the company billions of dollars. Saturn was a plan that was ill-conceived, but did manage to attract a loyal, almost cult-like following.
Never particularly fond of this "different" car company, nevertheless Lutz believed that Saturn had the products consumers wanted when the brand was canceled, but wasn't given the advertising support necessary to advance the brand.
EV1, the electric car project, was too expensive and GM invested far more money in big trucks and SUVs, with not enough going toward small cars. Still, Lutz took to task the media, including a handful of blogger irritants whose GM bashing is wide known.
Several times Lutz pointed out media bias and of its spoon-feeding of inaccuracies, if not lies, to an American public who supposedly didn't know better. The "never can do wrong" Japanese have been proven to be vulnerable, with Lutz pointing out the recent recall problems of Toyota, an archnemeis and sometimes partner with GM.
Reconstructing GM
The best of Lutz is reserved for explaining the years leading up to GM's downfall and eventual bankruptcy, followed by reconstruction. At once an instructor in the ways of improving automotive design as well as a PR guy not afraid to set the record straight, Lutz fought an uphill battle as vice-chairman, battling a culture steeped in tradition, if not in arcane thinking.
The tide, however, was changing as cars such as the 2007 Saturn Aura and 2008 Chevrolet Malibu, reflected a GM that was building vehicles that were stylish, attractive and affordable, winning consecutive North American Car of the Year awards.
Although the company was bleeding billions annually, Lutz explained that GM was turning the corner in 2008, with several new and profitable products in the pipeline including the Chevy Camaro and the Chevrolet Cruze.
The Cadillac CTS was in its second generation and successful, and the automaker had the Pontiac G8, arguably one of the best Pontiacs ever built, thanks to its Australian brand, Holden.
The downfall for GM came later that year as America's financial problems came home to roost and as gas prices topped $4 per gallon. Alone, GM might have survived, but put together these twin challenges hammered the Big Three, leading to GM and Chrysler declaring bankruptcy, with Ford allowed to live on by tapping the funds accumulated from its hocked assets.
Going Global
The remainder of Lutz' book explains how GM has come back from the precipice and has learned from its mistakes. Lutz warns that government regulations, a biased media and fickle consumers remain challenges for a company that has finally learned how to go global and how to get the product mix right.
You'd expect Lutz to interject what he would have done if he were chairman and that he has done – devoting an entire chapter to "what might have been." Yet, Lutz's candor is refreshing and eye-opening, while still being able to admit his own mistakes and without shredding every one of his vocal opponents or glorifying his proponents.
"Car Guys" offers to the reader an insider's glimpse into an industry gone wrong, but one that is far different from what we saw as recently as 2008. Lutz may be retired, but his influence lives on in this book as well as in GM's current and upcoming product line.
---
See Also – Book Review — The Allure of the Automobile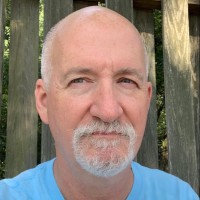 Latest posts by Matthew Keegan
(see all)