---
Earlier this month, Experian Automotive announced that the average length of both used and new car loans had increased by one month to 62 and 67 months, respectively. These loan term averages are at record levels, but consumers are eagerly embracing the extended loan terms.
Indeed, Experian noted that 29.5 percent of all new car loans are for 73 to 84 months, representing an 18.6 percent year-over-year increase against the first quarter of 2014. Moreover, used car loans for the same lengthened term and period were up by 14.2 percent, representing 16 percent of all such loans.
Negative Equity Implications
Despite the increasing shift to longer term car loans, Experian's senior director of automotive finance, Melinda Zabritski, downplayed worries that such loans might have an adverse affect on consumers.
"Most longer-term loans help consumers keep monthly payments manageable, while allowing them to purchase the vehicles they need without having to break the bank. However, it is critical for consumers to understand that if they take a long-term loan, they need to keep the car longer or could face negative equity should they choose to trade it in after only a few years," explained Zabritski.
Experian noted that the average amount financed for new car loans has also set a record. In the first quarter of 2014, consumers financed an average of $27,612. But that amount rose by $1,099 to $28,711 one year later. Monthly payments increased too, rising from $474 to $488.
As a point of comparison, used car debt is coming in lower, at least $10,000 below new car indebtedness. However, those obligation levels are on the rise, increasing from $17,929 to $18,213. Furthermore, the median interest rate for used car loans was 9.17 percent compared to 4.71 percent for new car loans.
Consumers with excellent credit routinely qualify for the best loan terms. To be sure, those low teaser rates offered by the car manufacturer's financing arms are reserved only for people with the highest credit scores.
And with an average credit score of 713 for the new car loans financed during the first quarter of this year, that number is about 100 points lower than consumers with excellent credit, underscoring the higher average interest rate.
Used car loan borrowers came in even lower, with a median 643 credit score. That's not far above the 620 credit score that some consider subprime.
Underwater and Sinking Fast
Not everyone is convinced that the trend to longer loan terms is a good one.
For instance, Paul Kirkbride, SVP of CU Solutions at CU Direct noted that there are certain financial implications consumers should keep in mind. Specifically, they may find themselves underwater (i.e., owing more on their car than what it is worth) as vehicles depreciate an average of 13 percent annually according to NADA.
Said Kirkbride, "If a borrower didn't make a down payment and selected a longer term, the risk is the borrower will possibly need to roll negative equity from one car loan into another when they trade in the car, or worse, should the borrower need to sell the car, they'll have to come up with the difference to pay off the loan."
He also pointed out that credit unions typically work with people who have the financial means and creditworthiness to afford such loans. Such consumers usually choose the extended loans for convenience purposes.
Looming and Costly Repair Costs
Ed Snyder, President of Oaktree Financial Advisors foresees a problem that consumers may overlook. In particular, he points out that repair costs tend to mount as a car ages.
"If you take a longer loan, like 72 months, you are going to rack up some miles by the time your loan is paid off. If you average 15,000 miles per year you'll be closing in on 90,000 miles – and that's on a new car.
If you buy a used car you'd have even more miles on it at that point. This is certainly at the mileage and age where your car could need some expensive repairs. It could easily need some work on the air conditioning or new tires or other repairs. You'll have to foot that bill on top of the car payment that you still have," said Snyder.
The longer term new and used car loans may eventually have an adverse impact on new car sales down the line as well. Said Snyder, "These longer loan lengths could end up meaning fewer cars sold in the future as people are forced to hang onto their cars longer since they are still paying on them."
Credit and Car Loans
Astute consumers can and should keep tabs on their credit by obtaining copies of their three credit reports. Those reports, assembled by Trans Union, Experian and Equifax are available for free once annually at AnnualCreditReport.com. Information in these reports can affect credit scores, a three-digit number that is sold separately.
Shopping around for a car loan, putting more money down and choosing a shorter loan length can reduce your monthly payments as well as curtail your overall costs. Explore your options before committing to a car loan that you may have for the next six, seven or eight years.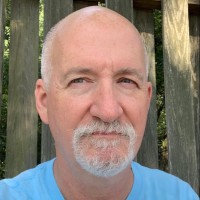 Latest posts by Matthew Keegan
(see all)