From time to time I am asked about the manufacturing status of a particular make/model. No, not whether the vehicle is still being made rather where it is being assembled.
Some people make a big stink about where a car is built, then quickly realize that a model from a domestic manufacturer may be imported from overseas. They also soon learn that a Japanese or German manufacturer may build a so-called "foreign" model in the United States. What complicates matters further is when the model was also designed in the United States.
NAFTA and globalism have changed the way that consumers look at cars. While local build is sometimes a criteria for some customers, it doesn't come with the emotional strings that it once had. Let's take a look at a select group of models and where they are manufactured. The list may surprise you.
1. Lincoln MKZ — The smallest of Lincoln's sedans is built at the Hermosillo Stamping and Assembly Plant in Mexico. That plant also builds the Ford Fusion.
2. Hyundai Santa Fe — Hyundai either imports its Santa Fe from South Korea or it builds this crossover at its sole US plant in Montgomery, Alabama. Right? Wrong on both counts. Hyundai taps its Kia partner to build the Santa Fe at Kia's assembly plant in West Point, Georgia. In Alabama, Hyundai builds the Elantra and Sonata sedans.
3. Toyota Avalon — The Toyota Camry is a midsize sedan and the Avalon is its large sedan. The Avalon is based on a stretched version of the Camry's platform. Both models also offer hybrid variants. The Avalon, like the Camry, is manufactured in the good 'ole USA at an assembly plant in Georgetown, Kentucky. Both hybrid editions are built there too.
4. BMW X4 — Most automotive enthusiasts know that BMW has a manufacturing plant in South Carolina. What they may not know is that the plant is the exclusive builder for all BMW crossovers, not just the all-new X4. That means if there is an "X" in a BMW model's name, then the Spartanburg, South Carolina plant is where it was manufactured. These models are also exported to more than 140 countries.
5. Lexus IS — Let's just get straight to the point: all Lexus models are imported. They are manufactured at various assembly plants in Japan (Tahara, Kyushu and Motomachi), or in the case of the RX, at least some capacity is handled by a plant located in Cambridge, Ontario. That will soon change, however, as Lexus ES production will move to the US in 2015. Toyota Motor announced in 2013 that it would invest $360 million to retool and expand its Georgetown, Kentucky, assembly plant to build the 2016 Lexus ES reports USA Today.
6. Volkswagen Passat — Volkswagen was the first foreign automaker to establish a manufacturing presence in the United States when it completed construction of an assembly plant in Westmoreland, Pennsylvania. That plant was originally owned by Chrysler and eventually built various small models such as the Rabbit and its variants. The plant closed in the late 1980s, but was followed just over two decades later by a new plant in Tennessee. The Chattanooga, Tennessee, plant is the exclusive producer of the North American-spec Volkswagen Passat notes Edmunds.com.
7. Dodge Challenger — There is nothing more American than the Dodge Challenger, right? Unless you are a Canadian. Yes, the Dodge Challenger as well as its platform mates — Chrysler 300, Dodge Charger and Lancia Thema — are built at the Brampton Assembly Plant and Brampton Satellite Stamping Plant in Ontario. Chryslers manufacturing presence in Canada goes back nearly a century.
8. Fiat 500L — There is nothing more that "speaks" Italian than Fiat. Okay, Ferrari and Maserati do likewise. Even so, it would be wrong to assume that every Fiat model is manufactured in Italy. Take the 500L as one example: every model you see on the roads here is built at the Kragujevac plant in Serbia. Serbia was once part of Yugoslavia and is the exclusive producer of this compact car. Oh, by the way, the Fiat 500L is not a stretched version of the 500. Fiat uses a separate platform to build the larger model.
9. Honda Accord — Honda has the distinction of being the first Japanese car manufacturer to establish a manufacturing plant in the United States. In 1981, Honda opened an assembly plant in Marysville, Ohio. That plant continues to make the Honda Accord today. Honda claims that 94 percent of Honda and Acura vehicles sold in United States are manufactured in North America. Honda now exports some of its production from the US to overseas markets.
10. Chevrolet Silverado — Baseball, apple pie and Chevrolet. The old advertising adage for Chevrolet is fondly recalled by many. However, most people are aware that some GM models, including certain Chevrolets, are not manufactured in the United States or in Canada. One such model is the Silverado, This full-size pickup truck and twin to the GMC Sierra is manufactured in Silao, Mexico, or in Fort Wayne, Indiana. A third plant, located in Flint, Michigan, builds a heavy-duty line according to MLive.
Manufactured in America or Not?
Does it matter anymore where a vehicle is manufactured? The concern for many in the past was the loss of American jobs. These days, an assembly plant located in the southern United States may not be unionized, but will typically employ 2,000 to 3,000 or more direct jobs and produce more than 10,000 indirect positions through suppliers and local businesses that have also benefited from the presence of a local manufacturing plant.
Beyond Canada and Mexico which along with United States compose the three NAFTA countries, imported vehicles provide jobs for dockworkers, dealer sales staff as well as for upfitters tasked with helping finish these models to comply with US regulations period.
---
See Also — Highlights of July 2014 Auto Sales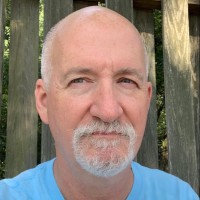 Latest posts by Matthew Keegan
(see all)