What do you call a gathering of automotive enthusiasts that meets early on a Saturday morning to show off their rides? Well, if they're drinking coffee while on site, there is a very good chance that you stumbled upon a Cars and Coffee event.
Cars and Coffee Contacts
Calling Cars Coffee an "event" bothers some people who consider these meet ups an informal gathering. For these participants, putting an "official" stamp on them seems to take away the very democratic nature of the function which says, "you bring your car and I'll bring my car."
Such gatherings are held across the country and a number of organizers have set up Facebook pages and websites to tell people about their local shows.
My first visit to a Cars and Coffee event was in Nov. 2013, when I stumbled upon one in Cary, NC, not far from my home.
That meet up was held at the upscale Waverly Place shopping center until this past spring when complaints about some of the participants and controversy over charging people to attend future gatherings forced its cancellation. Happily, a nearby gathering in Raleigh still goes on.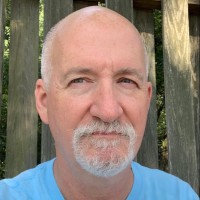 Latest posts by Matthew Keegan
(see all)