We've been conditioned to believe two things about new cars that are not entirely true. At least not now as fuel prices continue to push ever higher.
The first one involves depreciation. Specifically, the loss of a car's value once it is driven off the dealer's lot. Bankrate.com indicates a car's value drops an average of 10 percent the moment it leaves the dealership.
At the end of the first year of ownership, that $40,000 vehicle may be worth just $32,000, reflecting a 20-percent drop.
The second one covers appreciation. We may be under the impression that the only cars that appreciate are classics, antiques, and certain hard-to-find, but in-demand models. While that fact remains true, today's market includes several other kinds of vehicles that are seeing rising values.
Resale Value: Get Educated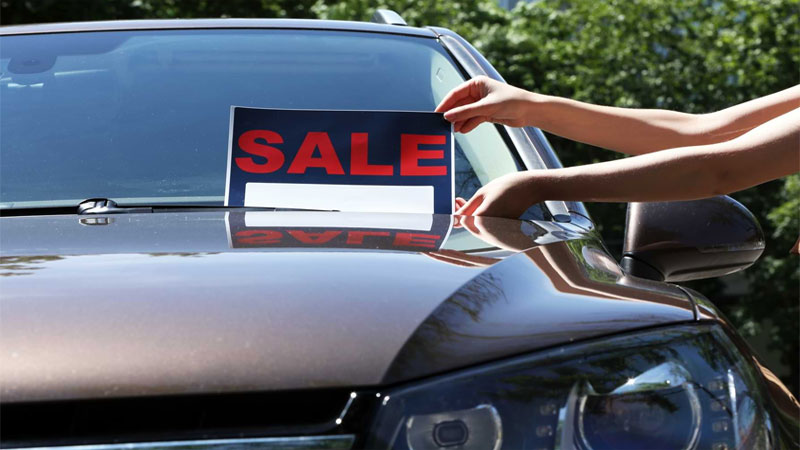 Before we go further, know this: a car's resale value is determined by the experts. Or professionals who track every make, model, model year, and trim/optioned vehicle. These so-called "guides" go back decades.
Kelley Blue Book is one of the most popular, but Edmunds.com and NADAGuides.com also track car values. For classics, antiques, and other older models, we recommend Hagerty.
These guides typically list several kinds of values, including what a dealer might offer for it, the private party value, and the buyer's cost. Viewing several guides should reveal close numbers. Even so, consider them "ballpark" figures you'll use when selling your car.
Resale Value: On the Rise
Supply and demand play a big role in a car's value. The more in-demand the kind of vehicle, the higher its value. The flip side is, of course, true. But keep in mind that we live in unusual times.
Specifically, the global chip shortage means manufacturers are not keeping up with the demand for new vehicles. This puts pressure on the entire used car market as millions of consumers are pushed there.
Further, historically high fuel prices mean vehicles with the best efficiency are seeing strong demand and an increased resale value to go with it. This category includes electrified vehicles. This means hybrids, plug-in hybrids, and full-electric models are in demand.
We turned to Cars.com to see what they were tracking concerning used vehicle demand and prices. They are a decent source for this kind of information.
Moving Up
As expected, the used cars with the highest rising resale values included three electrics: the Tesla Model 3 (up 12 percent), the Toyota RAV4 Prime (12%), and the Tesla Model Y (9%). The Chevrolet Bolt EV followed closely behind at 8%.
But a look at the list also reveals that popular gas-powered car models are also doing quite well. These include the Kia Optima (12%), Toyota Corolla (9%), and the Kia Sportage at 8%. Other models with improved resale value include various Toyota and Honda offerings.
Cars and Crossovers
We're not surprised that the Kia Optima is doing so well. Replaced by the Kia K5 for 2021, we noticed the outgoing Optima had thousands of dollars of discounts with it as dealers sought to make way for the new model.
This means Optima customers purchased their vehicles for an exceptional value. Moreover, shoppers are looking for affordability and car models cost thousands of dollars less than comparable utility vehicles.
As one example, the 2022 Hyundai Tucson, a compact utility vehicle, starts at $25,800. Meanwhile, the compact 2022 Hyundai Elantra sedan retails for $20,200, a difference of $5,600. Both models seat five although it can be argued that their missions are different.
Even so, our money is on the Elantra holding its value better as it gets up to 43 mpg on the highway to 33 mpg highway for the Tucson. Consumers may want utility, but fuel prices and cost are factors too.
Selling Your Car
If you plan to sell your car, understand its value before trading it in. Even better than a trade-in is selling it privately. If that is too much of a hassle, contact such businesses as CarMax, Vroom, and CarGurus to give you an offer.
You can follow through on the best offer or use that information to ask your dealer to match it.
---
References
Keuren, M. V. (2021, January 4). Understanding Car Depreciation. Bankrate. https://bankrate.com/insurance/car/understanding-car-depreciation/
Ulitskaya, J. (2022, May 3). What Are the Used Cars With the Highest Rising Resale Value?. Cars.com. https://cars.com/articles/what-are-the-used-cars-with-the-highest-rising-resale-value-449843/
See Also – 5 Ways the Pandemic has Doubled the Value of Junk Cars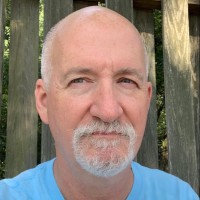 Latest posts by Matthew Keegan
(see all)