The United Kingdom has its fair share of spectacular but dangerous roads. Road A537, dubbed the Cat and Fiddle Road, links Macclesfield, a 17th-century silk-manufacturing center to Buxton, a spa town, and the highest market town in England.
This 7.5-mile road is situated at an elevation of around 1,690 feet and offers a captivating view of the countryside below.
See Also – Driving the Dalton Highway in Alaska
Cat and Fiddle Improvements
However, the road is also dangerous and tricky, with numerous people losing their lives crossing it. The road is so hazardous, that hundreds of thousands of dollars have been spent to make it as safe as possible.
Not only that but there are plans for spending an additional $3.3 million on modernized speeding cameras, safety barrier upgrades, and a variety of similar treatments, proving how treacherous the drive is. (1)
Two roads in total lead into Macclesfield from the east, and road A537 is one of them. With a population of over 51,000 people as of 2011, you can expect to find plenty of traffic. Commuters, heavy transport, and thrill-seeking motorcyclists are among them.
The Widowmaker
Among the victims claimed by the Cat and Fiddle Road are motorcyclists and cyclists. Two-wheeled vehicles compose a significant majority of the 10 average yearly fatal or serious crashes on that road, but on the decline since 2009. That number might seem low, but the United Kingdom has one of the safest roads in Europe.
Indeed, there is only an average of 28 deaths per million people caused by road accidents. Compare that to Romania that shamefully reaches 99 deaths per million residents, and you can understand why the UK targets road A537 specifically, and why the folk named the road, "The Widowmaker" (2) (3).
Certainly, plenty of people are commuters or use the road regularly, but there are plenty of tourists that cross Road A537. And rightfully so, either going to Buxton, further north to Huddersfield, or east to Sheffield.
Not only that, but this road also leads to the Peak District National Park, one of the extremely popular national parks in the United Kingdom and an important archeological site (4).
With a national park in the road's proximity and one of the tallest roads in Britain, you can expect magnificent views, unlike any others. Indeed, people venture on Road A537 to take in unique panoramas and appreciate one of the top thrilling roads in Britain.
Driving Thrills
Watching a video clip of the Cat and Fiddle Road will enable you to gauge why the road is so dangerous. Simply put, it calls for you to push your car as if you stole it.
You have limited visibility in most turns, enough to carefully gauge brake points, hit the apex right on the nail, and accelerate out of the turn like you're in a time attack race.
In a similar fashion to the Transfăgărășan, each turn is unique in and of itself, which when coupled with the breathtaking surroundings translates into a memorable experience. (5)
Yet, not everything is marvelous. For instance, the majority of turns are visible but there are also quite a few that manage to give you a strong feeling of false security.
You may have sufficient visibility to gauge the entry speed, but while you're pressing on the brakes a tighter turn than expected greets you with the possibility of crashing into the sidewall. Even worse, certain turns are completely blind, seemingly going straight until you reach the top of the hill.
Stopping at the top of a crest isn't that easy, especially when driving fast since the tires won't have firm contact with the asphalt. Poor tire contact will lead to a loss of control or not enough time to brake. Salvaging such situations in a car is easier compared to a motorcycle, the latter probably being impossible.
European Drive Comparisons
The Cat and Fiddle Road has taken the modest portions of other driving roads we discussed so far. A thrill quite similar to that felt on the Transfăgărășan, beautiful refinement found on the Stelvio Pass, or gorgeous scenery similar to the Transalpina are among its attributes.
However, the Brits surely added their signature by making it quite sly and, dare I say, relatively posh.
Road maintenance is amazing, like no other, and I truly believe only England could've designed it that well. But behind the rigorousness, you have a drive that's truly deceitful, kept at bay by the equally cunning British civil engineers.
If you ever have the chance to give the road a shot, be sure to stop at the Cat and Fiddle Distillery, a former inn that gave the road its nickname. However, please refrain from making winter plans as the British authorities close the road during winter conditions.
---
References
Photo Attribution
Paul Wilkinson, CC BY 2.0, via Wikimedia Commons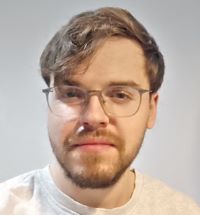 Latest posts by Cristian Puscasu
(see all)