Charleston, SC was the host city for an Urban Adventure, the theme for Toyotas week-long media event featuring its all-new Highlander crossover sport utility vehicle. Founded as Charleston Towne in 1670, the city has survived hurricanes, an earthquake, war, and most recently a winter storm that brought travel to a standstill and kept the first wave of journalists in the Holy City for an extra night.
2014 Toyota Highlander
Nevertheless, that initial cohort of approximately two dozen journalists got to sample multiple drives of each version of the 2014 Toyota Highlander, a front- or all-wheel drive midsize CUV that seats up to eight people. Now in its third generation, the current version is slightly larger, roomier, and more powerful than the previous model, outfitted with the latest technologies and featuring a modern design.
The 2014 Highlander is the latest new or refreshed model in Toyotas arsenal, arriving on the market after the RAV4, Tundra, 4Runner, and the Corolla. Please allow me to get two disclaimers out of the way before we go on: Toyota paid for the trip including my airfare, hotel, and food. Also, my wife is now the happy owner of the new RAV4, having traded in her 2003 edition. My comments here, however, are not influenced by either point.
The Highlander is a car-based model of unibody construction, one designed to appeal to families that want the room, versatility and amenities that these models offer. You wont want to do anything more than light-duty off-road travel with the all-wheel drive edition. Happily, the similar size Toyota 4Runner still provides that option, a throughly rugged truck-based model that some consumers prefer.
On to Drayton Hall
Press events routinely bring in local color, allowing media folk to drive to destinations that are interesting and fun. For this event, Toyota provided both historic- and foodie-themed options, with me and my press pal, Celeste Rodas de Juarez, choosing the historic option and setting our navigation system to take us to Drayton Hall, northwest of the city.
That routing and other trips were easy to follow as Toyota added as many as 20 local destinations to the navigation system. We quickly located Drayton Hall and pressed go on the touch screen to activate. Moments later, Lady Toyota began to give us our turn-by-turn navigation in her gentle, computerized voice. Her directions were not too obtrusive and certainly welcome on a day when winter was in the air and time was of the essence.
The tested model was a white Highlander XLE ($37,500), featuring seating for eight. It represents the third highest of four trim levels, following the LE ($29,215) and LE Plus ($34,200), and coming in below the Limited ($41,100). Toyota also sells a Highlander Hybrid ($47,300) with content equal to the Limited.
All 2014 Toyota Highlander models are equipped with a 3.5-liter V-6 engine making 270 horsepower and 248 foot-pounds of torque, but with one exception: you can choose the LE and a 2.7-liter four cylinder engine making 185 horsepower and 184 foot-pounds of torque, however it does not offer all-wheel drive nor is the power sufficient to move this two-ton model with authority. Whenever I find these smaller engines under the hood of midsize CUVs, I usually wince. I also encourage shoppers to go with the V-6.
Palladian Architecture, Rich History
Drayton Hall is a southern plantation house featuring Palladian architecture, a style inspired by the buildings of ancient Rome. Noted for symmetry and balance, the Palladian look was evident in the homes massive columns with a Corinthian motif. This style also brings in highly decorative interior characteristics and at Drayton Hall it was apparent in its cast plaster ceilings, sweeping and ornate mahogany stairwell, and open portico.
Constructed more than three decades before America declared her independence from Great Britain, Drayton Hall was originally a colonial rice plantation and later served as a military headquarters and a country retreat. At its zenith, 30 to 40 slaves managed the grounds and today an African-American cemetery is found just 100 feet off the main drive with graves dating as far back as 1790, perhaps even earlier. The cemetery has been left in its natural setting and contains 40 marked and unmarked graves with many more souls likely interred there.
The plantation house also provided a fitting backdrop for our Highlander photo taking. That stop gave us the chance to explore the Highlander more closely, including folding flat both the second and third row seats, imagining what historical finds we might haul away when our host wasn't looking. Alas, the house was free of furnishings with its few pieces on loan to Colonial Williamsburg. Next time!
Outrunning a Winter Storm
After a 90-minute tour of the grounds, we headed back to downtown Charleston as a rare winter storm began to push in. Our Highlander moved south on Highway 61, underneath a thick canopy of Spanish moss-laden oak trees. Celeste and I used that time to explore the many amenities of the crossover including its nifty, open in-dash shelf, what provides an ideal and secure place to park smartphones. Indeed, that shelf also offers a wire pass through for USB connectivity, keeping our devices close and charged while holding them in place.
Both front seats were very comfortable, offering a pillow soft feel and ample support. We did not try the other seating positions, but found the rear legroom sufficient including in the third row. We particularly liked that the Limited edition offered a Platinum Package, one that replaced the second-row bench seat with a pair of captains chairs heated, at that. That option loses a seat placement, but you get a much more comfortable and roomy seating area with easier access to the third row.
The Highlanders engine is now paired with an all-new six-speed automatic transmission, one that offers sequential manual shifting for more engaged driving. We were happy to leave the shifter in automatic mode just the same. The heated leather-trimmed front seats took the chill off of a gloomy day and the Entune Premium Audio System filled the cabin with upbeat tunes that lifted our mood.
Return to Downtown Charleston
With ice pellets falling, we continued toward the coast, thankful that we were both warm and safe. Pressing through mounting traffic, we left our planned route and headed straight for the our hosts hotel. Just as we pulled up the first flakes began to fall, ending our morning adventure and our extended drive time with the 2014 Toyota Highlander.
See Also — Out and About With the Toyota Highlander
Drayton Hall and 2014 Toyota Highlander photos copyright Auto Trends Magazine. All rights reserved.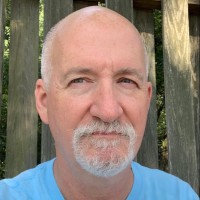 Latest posts by Matthew Keegan
(see all)