The Charlotte Motor Speedway gets all the attention for hosting the Coca-Cola 600 and the Bank of America 500 motor sport events, and justifiably so. These two annual NASCAR races are the biggest ones on this North Carolina racetracks calendar, but when it comes to attendance numbers the semiyearly Food Lion AutoFair brings in just as many people, if not more.
Spring 2013 AutoFair
The next Charlotte Food Lion AutoFair is scheduled to run from April 4-7, 2013, and yours truly plans to be in attendance again this spring. Our spring and fall write ups from last year offer details about past shows including 15 reasons why you should go.
This blockbuster event defies easy description as it is one part classic car show, another part collector car auction and yet another part massive vendor display. Sprinkle in a healthy dose of manufacturer representation, add a dash of kid zone fun, toss these ingredients together and the by-product is four action-packed days of automotive saturation.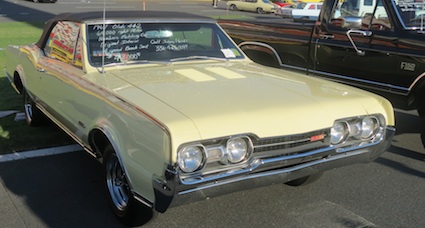 Croon Like Elvis
Not every event at the AutoFair is automotive related. The Kids Zone is designed to keep young children occupied with bounce houses, carnival rides and games at the ready. Other special events change with each show and this spring the AutoFair will host the preliminary round of this years Ultimate Elvis Tribute Artist Contest.
Contestants able to croon like Elvis will have the opportunity to sing on Thursday and, if deemed worthy, will be invited to move on to the semifinals on Friday and Saturday. Taking place on the Showcase Pavilion, five finalists will be selected to sing beginning at 3 p.m. on Saturday, with the winner crowned the regional champion. Prizes, cash and the opportunity to compete in the national semifinals in Memphis this August await the regional winner.
Yes, there is a car connection here too: one of the King of Rock n Rolls personal vehicles a 1956 Lincoln Continental Mark II will be on display. The two-door hard top coupe is on loan from Graceland, offering perhaps additional inspiration for Elvis crooning aspirants.
Thousands of Vendors
Nearly ever square foot of the Speedway land encompassing the 1.5-mile track is occupied when the Charlotte AutoFair takes place. More than 10,000 vendors will be on hand selling automotive parts, racing regalia and an assortment of paraphernalia that may or may not have anything to do with cars. Think of the largest flea market you have attended and multiply its size by 10 or 20, and you begin to get a picture of what takes place in and around the track.
Vendors spend days on the grounds and may put whatever they want on display. That rust-covered bumper you see on the ground in front of a slapdash display of miscellaneous and used automotive parts may not mean much to you, but it can mean the world to the guy who is restoring his 49 Hudson Commodore. Its seller may have found the bumper lying in a field, but he had the eye to know its potential value and hauled it with him as he made the trip out from L.A. Lower Alabama.
Wheeling and Dealing
The amount of money that changes hands at the AutoFair may not retire our national debt, but it could certainly make a dent. While the vendors are taking in tens, twenties and fifties, the big bucks are being exchanged at the classic car auction and all around the 1,500-vehicle car corral that rings the racetrack. Most cars on display offer a history of car-making Americana from the 1920s through the 1970s, with the occasional newer model or foreign make found here and there.
The dealing can be intense especially on the final day of the fair where a seller may realize that he really does not want to haul his 70 Mercury Cougar convertible back to Michigan. In pristine condition his 429 cubic-inch V-8 powered dream might fetch upwards of $30,000, but he knows that at half that price he can part with it and still walk away with a profit. Moreover, the North Carolina Department of Motor Vehicles makes finalizing a transaction simple as its temporary infield office is open all four days.
The Last HEMI
Speaking of hot cars, the last documented car to leave a Chrysler factory with a factory-installed 426 HEMI will be showcased. This 1971 Dodge Charger was recently restored and will be making its first public appearance at the Charlotte Food Lion AutoFair.
Dubbed The Last Hemi, the Charger was restored by RKM Performance Center, located just 20 minutes from the Speedway in Mooresville, NC. It is a car that managed to get built despite Chrysler finishing production of all such models a few weeks earlier. Finding new old stock parts was a challenge as very few models were made. Still, the restorers have managed to bring the car back to its factory good looks, a 425 horsepower beast that makes 490 foot-pounds of torque.
Riding Mower Series
Yes, you always knew that your neighbor was a daredevil on his Snapper riding mower as he looped around trees, skirted past his wife's azalea garden and conquered his sprawling back yard, all within 10 minutes. What you didn't know is that he aspires to racing greatness, but not the paved speedway track kind, rather on a dirt track and just the kind of venue that racer Bobby Cleveland frequents.
Cleveland rides on the "Word's Fastest Lawn Mower," one of many high-speed modified models that are ready for motorsport action. Speeds of up to 60 mph are achieved on dirt tracks, but Cleveland holds the world land speed record — 96.529 mph — achieved at the Bonneville Salt Flats, Utah, in Sept. 2010.
The Food Lion AutoFair will host the STA-BIL® Lawn & Garden Mower Racing Series for the first time on a custom-made fifth-mile track near the gated area of the Speedway. The race is sanctioned by the U.S. Lawn Mower Racing Association (USLMRA) with race participants competing for points, trophies and bragging rights. Cleveland says that he is ready to "rock and mow," and is looking forward to adding the Charlotte Motor Speedway event to his resume.
Hertz Shelby Mustangs
A collector car auction is an important feature of every AutoFair and this weekend there will be three Shelby Ford Mustang Hertz-edition models up for bid on Sat. AutoFair enthusiasts will recognize all three as they were included in last fall's Carroll Shelby Tribute display.
First up for bidding will be a restored 1966 Shelby GT350H fastback. It is documented in the Shelby World Registry along with its ownership history, a model with just 40,600 original miles on the odometer.
Two more models will follow, both are of the more recent variety, but may appeal to collectors intrigued by a more modern design. Both models are Shelby World Registry documented, beginning with a 40th anniversary 2006 Shelby GT-H Coupe #296 and its matching 2007 Shelby GT-H Convertible #296.
Porsche 911 Display
The Porsche 911 marks its 50th anniversary this year, an iconic model with a distinctive design and a rabid fan base. These fans will enjoy a special display in the Showcase Pavilion featuring models built throughout its history including 1967 Porsche 911 S Targa, a 1988 Porsche 930 "Slantnose" Cabriolet and a 2012 Porsche 911 S.
AutoFair Ticket Information
You can see the Dodge Charger, and other classic cars up close, at the AutoFair. Tickets are $10, while children 13 and under can get in free. Special discounts are also offered for four-day visits or by visiting local Food Lion stores leading up to this springs Charlotte AutoFair.
---
Further Reading
7 Winter Storage Tips For Classic Cars
Rolling Sculpture: Art Deco Car Exhibit
Photos copyright Auto Trends Magazine.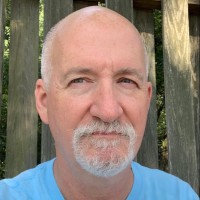 Latest posts by Matthew Keegan
(see all)