At the North American International Auto Show in Detroit this past Jan., General Motors took the wraps off of a concept vehicle called the Chevrolet Bolt. Unlike the Chevy Volt, a plug-in hybrid electric vehicle, the Bolt is a pure electric vehicle and one with a projected 200-mile range.
Chevrolet will continue to tease the Bolt at major auto shows in Chicago and New York over the coming few months to gauge customer reactions. GM, however, may not wait that long to move this vehicle from concept to production reality as Auto Trends has learned that the tiny EV allurement may soon become the 2017 Chevrolet Bolt.
Here is what is moving or at least is not impeding GM from building the Chevrolet Bolt:
1. Low gas prices are not a factor.
Consider today's low fuel prices a blip, one that will soon be forgotten. Sure, prices may stay below $3 per gallon through the summer, but the long-term forecast has prices rising above $4 to about $5 per gallon in about five years.
Demand for the Chevrolet Bolt would be lower if it were sold now, but by the time it goes into production the market should change.
2. EPA fuel standards march on.
The move towards a 54.5 mpg fleet average continues apace. As it stands right now, no car manufacturer can possibly meet that average without a line of EV or hydrogen models to offset the Silverados, Suburbans and Traverses that consumers are buying — and the lion's share of the profitable vehicles at that.
In the odd world of EPA fuel estimating, just one Bolt sale can offset two or three large pickup truck or utility vehicle sales.
3. In the Bolt, GM has the perfect Tesla fighter.
Each of the larger manufacturers is keeping a close watch on the fortunes of Tesla Motors. Tesla has promised a low-cost EV — the Model 3 — that they say is expected to retail for around $35,000. If Tesla can reach a price point that is half the cost of the Model S, then it expects to avail EV buying to far more consumers.
GM's approach has the Bolt priced around $30,000. With a $7,500 federal tax credit, a net cost of $22,500 would be possible for some consumers. That's close to the cost of a Chevrolet Cruze.
4. Tesla may not be around for long anyway.
News about Tesla Motors far outstrips what this EV manufacturer produces. Clearly, Tesla is the darling of EV enthusiasts and all who embrace environmental sustainability. Yet, the company is not an ideal business model unless its reliance on government handouts and its strange accounting practices makes it so.
Tesla is valued between $25 and $30 billion, or about half the worth of GM. Tesla, however, produces fewer than 30,000 vehicles per year, while GM is closing in on assembling 10 million vehicles in 2015. The promised Model X crossover is still not out and we have yet to behold the Model 3 in concept form. Meanwhile, Tesla's competitors are each building or planning new models that may squeeze the life out of Tesla (e.g., Toyota Mirai, Hyundai Tucson FCEV, and a host of newer and more efficient hybrids).
5. Politics may loom large.
Not a few of the changes that have benefited Tesla since its inception have come under Obama's watch. The president's term is up in Jan. 2017, just ahead of when production of the Bolt will commence. The Tesla Model 3 will come to the market a year or more later and by then the political pendulum may swing to the right regardless who wins the presidency. That doesn't portend a Republican president ditching EV support, but it could mean that the federal tax credit for EVs could be muzzled.
Further, the 54.5 mpg fleet average might be postponed. And not that either political party is looking to slash the defense budget or allocate additional funds for green engineering and transportation infrastructure. Also, there is the matter of the national debt, what rose by 71 percent under President George W. Bush and has soared by more than 100 percent under President Barack Obama. The day of economic reckoning has long been delayed — when it arrives the smaller and weaker industry players may be swept to the side.
About the Chevrolet Bolt
So, what is it about the Chevrolet Bolt that has it a potential player in the EV market? Of course, price is an obvious factor, but reaching a 200-mile driving range should bring in buyers that otherwise would never consider an EV.
Then again, GM would need to execute the build process to meet or exceed the concept's design. In the concept, GM made use of lightweight materials, advanced technologies, including a 10-inch capacity-touch screen, and a roomy, utility vehicle matching layout that may have this model competing closer to the Tesla Model X than the Model 3.
To sum up, the Chevrolet Bolt is one concept that is easy on the eyes, a potential game changer with its EV range and affordable option that could very extend EV ownership to the masses.
See Also — Highlights of the 2015 Detroit Auto Show: Media Day 2, Part 1
Photos courtesy of General Motors Company.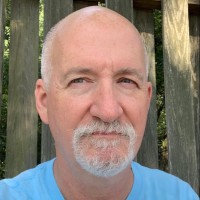 Latest posts by Matthew Keegan
(see all)