This fall, Chevrolet will introduce the Cruze Clean Turbo Diesel, the latest variant of this popular compact sedan. The five-passenger front-wheel-drive Chevrolet Cruze has been a hit for the bow-tie brand, but GM has been wanting to extend its appeal to reach car shoppers that are putting a premium on fuel economy.
Diesel Chevrolet Cruze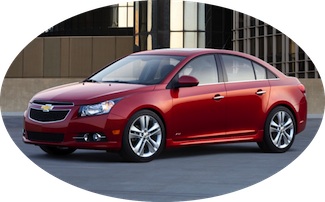 The newest Chevrolet Cruze is rated at 27 mpg city, 46 mpg highway for a combined 33 mpg. Its highway number is 4 mpg above what GM had projected and it is also the highest of any diesel car sold in America. The diesel market is expanding and the mpg threshold has been raised by Chevrolet.
The Cruze diesel will hold the top honor when this model goes on sale, but its competitors may insist that an asterisk be placed after any ads touting its best fuel economy rating. And perhaps for two good reasons.
1. The new Chevrolet Cruze will get 27 mpg in the city. Several Volkswagen models including the Passat, Jetta and Golf get at least 30 mpg around town. As does the Audi A3 TDI.
2. Its combined 33 mpg is not tops. The EPA takes the two fuel economy numbers and factors in a combined mpg rating. That rating is based on 55 percent of the driving around town and 45 percent on the highway. The Chevrolet Cruze diesel comes in at 33 mpg behind the class-leading Volkswagen Passat at 35 mpg. Other models that are ahead of the Cruze include each of the ones mentioned earlier.
Combined Fuel Economy
No matter how its competitors choose to react, the fuel economy numbers for the 2014 Chevrolet Cruze diesel are impressive. It isn't the only model in the Cruze portfolio with outstanding fuel economy as the Cruze Eco is rated at 28 mpg in the city and 42 mpg on the highway when outfitted with a six-speed manual transmission. That model ties the diesel Cruze in combined fuel economy too at 33 mpg.
The Chevrolet Cruise Clean Turbo Diesel, however, offers a performance edge over its competitors. Priced from $25,695, the Cruze Diesel is powered by an Opel-supplied 2.0-liter turbocharged diesel that makes 148 horsepower at 4,000 rpm and 258 foot-pounds of torque at 2,000 rpm. The larger Volkswagen Passat diesel gets 140 horsepower and makes 236 foot-pounds of torque. The differences are small, but with its lighter weight the diesel Cruze will be no slouch either. GM says that the diesel Cruze will go from 0 to 60 mph in 8.6 seconds — this model is a surprisingly quiet one too.
Extended Range Diesel
The diesel Chevrolet Cruze is outfitted with a 15.6-gallon fuel tank. That means when your driving takes you on a long trip, one where cruise control is engaged at highway speeds, your cruising range is more than 700 miles. That's about enough fuel to take you from Boston to Raleigh, NC, on one tank of diesel fuel.
When the diesel Chevrolet Cruze does debut later this year, it will carry another important distinction with it: best highway fuel economy of any non-hybrid model. Indeed, the standard Toyota Prius liftback has the diesel Cruze beat, but by only 2 mpg as it delivers 48 mpg on the highway.
---
See Also — Chevrolet Cruze Adds Hatchback and Diesel Options for 2017
Photo courtesy of General Motors Company.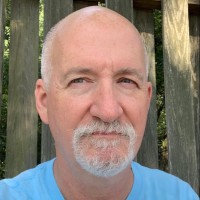 Latest posts by Matthew Keegan
(see all)