Chevrolet took the wraps off the Silverado EV at the 2022 CES and we're eager to share what we know about it.
The Silverado EV is the latest in upwards of 30 electrified GM models coming by 2025, with most based on the company's Ultium all-electric architecture. The first model is the GMC Hummer EV pickup truck, which is now under production. Other models following include the 2023 Cadillac Lyriq and a few slated for global markets, including China.
---
---
Chevrolet Silverado EV Highlights
---
Power and Towing
If you like power, the Silverado EV is designed NOT to disappoint. This model in top form will produce 664 horsepower and 780 pound-feet of torque, making it the fastest Chevrolet that isn't a Corvette or Camaro. You won't reach that power level on just any model, however as it is reserved for the RST in Wide Open Watts Mode.
Just how fast is the Silverado EV? Well, GM claims a 0-60 mph time of just 4.5 seconds, which handily beast any Silverado now while rivaling the Camaro and Corvette. Towing is another strength with 8,000 pounds at the ready with the Work Truck (WT) and 10,000 pounds with the other models. Also, a 1,300-pound payload capacity on the RST trim should satisfy most shoppers. Chevrolet also says that it'll produce a heavy-duty model with upwards of 20,000 pounds of pulling capabilities.
---
---
Driving Goodies
The Silverado EV will come outfitted with an assortment of nifty features, including four-wheel steering. That's a feature found in the GMC Hummer EV and most likely will enable the truck to perform its fun "crab walk" feature.
Other features include an automatic air suspension, enabling the truck to raise and lower by up to 2 inches. Independent front and rear suspension, and copious amounts of ground clearance with the RST model's 24-inch wheels, should only enhance its off-road credibility. Chevrolet hasn't mentioned such things as ground clearance nor has it discussed approach, breakover, and departure angles. That said, we expect the Silverado EV to excel in each of these areas.
Super Cruise also comes to the Silverado EV. This feature represents hands-free driver-assistance technology, designed to travel on more than 200,000 compatible roads in the United States and Canada. The tech utilizes global positioning system sensing, GPS-enhanced data, a high-precision map, and numerous cameras to keep equipped models centered.
---
---
Shades of the Chevrolet Avalanche
On scrutiny of the Silverado EV, it features one beloved attribute common to the retired Chevrolet Avalanche pickup truck. And that's none other than the mid-gate design.
That design allowed owners to drop down the section of the truck separating the bed from the cab, to create a larger and seamless storage compartment. It is an ideal feature for a truck with just under 6 feet of cargo bed capacity. With the mid-gate down, that space expands to a robust 9 feet.
That's not the only storage space either. The Silverado will feature a front truck or frunk that is also waterproof and lockable. Yes, the Chevrolet will match the storage convention of other electric pickup trucks, a feature that's desirable and entirely usable.
---
---
Charging and Technology
As expected, the Silverado EV comes packed with cutting-edge technologies, including software that will improve over time. To begin, when the driver approaches the Silverado EV RST with a supported cell phone or key fob, an idiosyncratic lighting animation welcomes them.
When entering the pickup truck, a 3D animation shows up on the 17-inch- diagonal LCD infotainment screen. That screen works with an adjoining 11-inch-diagonal driver instrument display. Along with a 14-inch driver head-up display, all the details a driver might want are within reach. Further, with a hands-free start, the vehicle activates spontaneously once the driver enters with a supported device.
The Silverado EV also has standard DC fast charging, which allows the 400-mile-range truck to recoup one-quarter of its range for every 10 minutes connected. This means that after 30 minutes, a fully depleted battery will reach a minimum of 80 percent capacity with the ability to travel at least another 300 miles under normal loads.
Trims and Prices
GM is already accepting reservations for the RST First Edition model, which is priced at $105,000, plus a destination charge. However, it will be followed by Work Truck ($39,900) and regular RST models, with Trail Boss and other trims planned. At present, GM exhausted its $7,500 per vehicle federal tax credit allowance. Nevertheless, Congress plans to introduce legislation to bring it back or improve upon it, with President Biden promising to sign it into law.
---
See Also — Chrysler Will Become an All-Electric Brand by 2028
Photos copyright GM Corp. All rights reserved.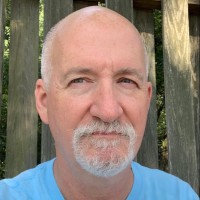 Latest posts by Matthew Keegan
(see all)