Chevrolet is a classical American brand with a French name, but its success in Europe has always been hampered by Opel, a German brand owned by GM. Beginning in 2005, GM sought to expand Chevrolet's presence in Europe, selling Chevrolet and Opel (or Vauxhall) models side-by-side, often rebadged products at that.
Chevrolet Europe
By far, Chevrolet is GM's strongest brand, accounting for nearly half of its global sales. But, when it comes to Europe, struggling Opel has the upper hand and will remain GM's primary brand across much of the continent for the long haul. That's due to GM management announcing last week to pull Chevrolet back across nearly all of Europe, allowing Opel/Vauxhall to compete as the company's mainstream brand.
Beginning in 2016, volume sales across Europe will be assigned to Opel with the Vauxhall name holding sway in the United Kingdom. Chevrolet will see its presence reduced to a few iconic models, including the Corvette, while GM will seek to raise Cadillac's visibility across Europe.
Chevrolet Europe will maintain a full presence in Russia as well as in other Commonwealth of Independent States that once defined the Soviet Union. Opel has a presence in the market too, but GM says that "…the brands are clearly defined and distinguished." In Russia, Chevrolet is the mainstream brand and Opel serves a premium market, a strategy GM attempted to employ elsewhere in Europe, but failed.
Cadillac Europe
As Chevrolet Europe shrinks and Opel/Vauxhall is stabilized, GM plans to expand Cadillac's presence. The automaker says that it is expanding and enhancing its European dealer and distribution network as "it prepares for numerous product introductions." It will be a three-year process that GM hopes will establish Cadillac in a market dominated by BMW, Mercedes-Benz and Audi, with Jaguar, LandRover, Volvo, Lexus and Infiniti also competing.
GM Chairman and CEO Dan Akerson noted, "This is a win for all four brands. It's especially positive for car buyers throughout Europe, who will be able to purchase vehicles from well-defined, vibrant GM brands," Akerson said.
"Our customers can rest assured that we will continue to provide warranty, parts and services for their Chevrolet vehicles, and for vehicles purchased between now and the end of 2015," said Thomas Sedran, president and managing director of Chevrolet Europe. "We want to thank our customers and dealers for their loyalty to the Chevrolet brand here in Europe."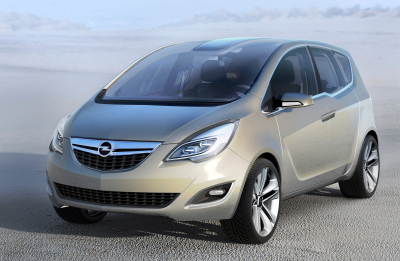 South Korea Connection
Much of the Chevrolet product sold in Europe comes from its South Korean operation. Likely, GM will scale back production in Korea, but it may ease some of that loss by shipping cars to Australia instead. GM operates a money losing Holden operation that includes two manufacturing plants in Australia. The company has been weighing shutting down production and importing cars instead.
GM Europe has been a money losing operation for years, having last turned a profit there in 1999. Even as GM went bankrupt and restructured itself in 2009, the automaker has been unable to solve its European operations, what has long presented a drag on its business.
Indeed, as GM shed brands and adjusted its operation elsewhere, Europe has cost the company a mint. By realigning how it does business in Europe, it also sends a signal to the financial markets, what it hopes will boost GM shares now trading for around $40 each on the New York Stock Exchange. Notably, the federal government says that it plans to sell its remaining shares before the year ends, a move that would eliminate its stake in the 105-year-old automaker. Should GM's share price continue to rise, taxpayers are likely still to lose about $10 billion on the GM bail out reports Money News.
---
Recent GM News and Reviews
On the Road With the 2014 Chevrolet Malibu
Drive It! 2014 Chevy Camaro SS Convertible
2014 Buick Regal: Standard Turbo Engine & Available All-Wheel Drive
Buick LaCrosse: Where Luxury and Affordability Intersect
Photos courtesy of General Motors Company.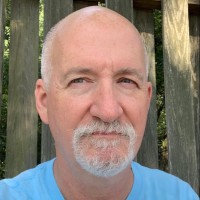 Latest posts by Matthew Keegan
(see all)