A look back at the history of the U.S. domestic automotive producers reveals a time when quality levels dropped to an all-time low. That period encompassed the 1970s, when GM, Ford, Chrysler, and AMC, released dozens of small cars to keep customers from fleeing to foreign competitors, including Toyota, Honda, and Datsun.
The three largest companies, though, had decades of experience building small cars for overseas markets. However, when it came time to produce new vehicles for the domestic market, most turned to their America-based design teams to engineer new models. The compact Chevrolet Monza is one such example, an attractively designed, but poorly executed model that history has mostly forgotten.
Chevrolet introduced the Monza for the 1975 model year, basing it on the Chevrolet Vega, which would continue for another two years before completing an eight-year model run.
The Monza had a six-year tenure before it was replaced by the Chevrolet Cavalier. Based on GM's H-body platform, the rear-wheel-drive Monza shared its platform with three other GM brands, which gave us the Pontiac Sunbird, Buick Skyhawk, and the Oldsmobile Starfire.
Important Points About the Chevy Monza
1. A Larger Vega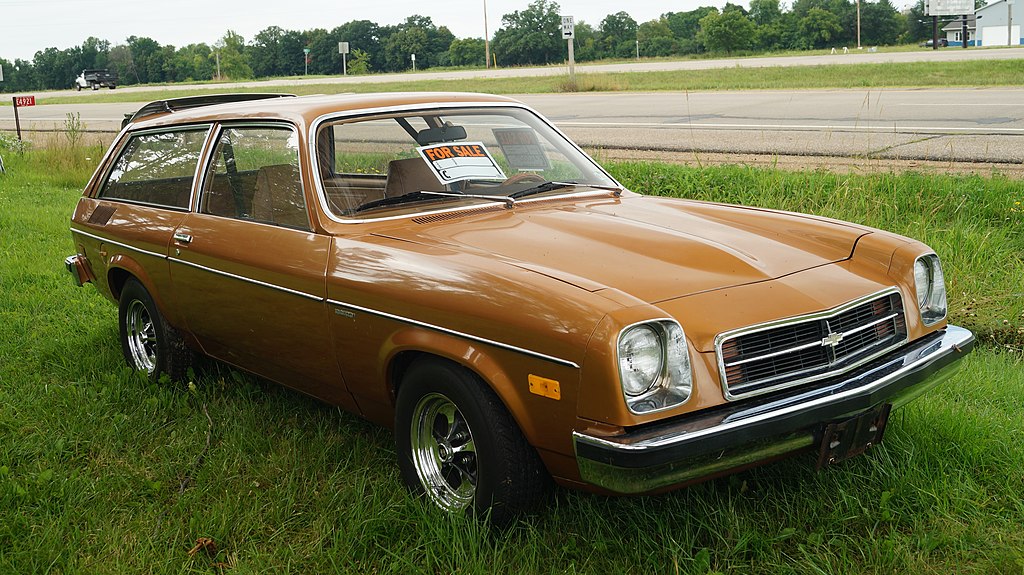 This 1978 Chevrolet Monza wagon is based on the Vega.
GM stuck with the Vega when creating its H-body cars, which means the Monza was the same size between the wheels, although it was four inches longer and weighed 180 pounds more than the Vega.
The first body style released was a 2+2 hatchback, which represented the seating arrangement. Later, a two-door coupe, two-door hatchback, and a two-door station wagon followed.
2. Chevrolet Takes Aim at the Ford Mustang II
The Monza was designed to take on the Ford Mustang II after the latter abandoned its muscle car origin. Despite a change in mission, the Ford Mustang II was well received and earned coveted awards, including Motor Trends' 1975 Car of the Year award. Chevrolet thought it had a strong competitor as the Monza matched the Ford's rear-wheel-drive platform.
However, even with available V8 engines to go with inline-four and six-cylinder choices, the Monza never lived up to its sports car billing. Fortunately for Chevrolet, they still had the Camaro and, of course, the superstar Corvette.
3. Wankel Engine Not Ready for Prime Time
Mazda gets a lot of well-deserved credit for introducing the Wankel rotary engine in the 1970s, but it wasn't the only manufacturer considering the technology.
Indeed, GM was developing an engine, dubbed GMRC for General Motors Rotary Compression, to power the 1974 Vega and its upcoming H-body cars, but it wasn't ready. Thus, the Monza came with piston engines, losing the advantage of "engine weight, under hood accessibility, and performance…" according to Popular Science (February 1975 issue).
Later, GM abandoned its Wankel program, which also affected American Motors which planned to use the engine in the AMC Pacer.
4. Nice Styling, Poor Build Quality
The Monza won praise for its sporty styling, a look that some compared to a Ferrari of that era, particularly the 2+2 variant. Those special models feature a sporty nose with rectangular quad headlights and slot-style grille that attracted immediate attention.
Its falling roofline pointed to its hatchback look. The rear fascia was punctuated by wraparound lights or on some trims by red-orange-white lighting covers for brake, turn signal, and backup lighting.
But the Monza failed in several areas, including its propensity for rust, missing bolts in the assemblage process, and terrible brakes. That it shared its look with three other brands was an unfortunate decision of corporate badge engineering. In any case, the Chevy Monza won Motor Trends' Car of the Year award in 1975, one year after the Mustang II did likewise.
5. Disappointing Handling and Power
All the important car magazines of that era extensively reviewed the Monza, with Car and Driver describing its look as "stunning." However, when it came to performance, it was a disappointment.
Indeed, Popular Science noted its propensity for oversteering, which only increased at higher speeds. Worse, the Monza V8 was slower than the four-cylinder Vega LX in PS tests.
In any case, the Monza did have one advantage over the Mustang – its V8 engine came with a standard manual transmission, while the Ford only had an automatic. Like the Mustang II, the Monza came with a tachometer within its brushed aluminum instrument panel, but the Ford added six coded warning lights in a group along with a digital clock.
6. Later Engines and Body Styles
GM continued to expand and improve the Monza's line by rolling out additional or updated engine choices, including the Iron Duke, a pair of Buick V6s, and various small-block V8 choices.
A three-speed manual and three-speed automatic transmission kicked things off, with four- and five-speed manual choices following.
Once the Vega line ended in 1977, Chevrolet expanded the Monza's body styles to include hatchback and wagon styles. However, these models were, in fact, reconfigured Vegas with Monza front ends attached.
7. Strong Sales, Few Examples Left
Chevrolet sold nearly 800,000 Monzas over its six-year run, with the other three H-body models nearly matching its output. However, despite so many models built, finding a clean-running Monza or one of its corporate cousins is a challenge, even for the die-hard enthusiast.
Many examples were scrapped, making the Monza a rare breed amongst classic cars.
---
See Also – 5 Forgettable Cars From the 1970s
Photo Attribution
1978 Chevrolet Monza — Greg Gjerdingen, CC BY 2.0 via Wikimedia Commons
Chevrolet Monza 2+2 — By Monza at English Wikipedia. Public Domain, Link
Monza Mia! – Michael from Olympia, Washington.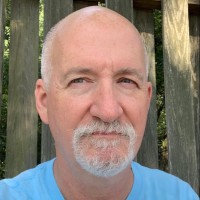 Latest posts by Matthew Keegan
(see all)