A diesel option for the Chevy Silverado pickup truck.
Chevrolet is easily GM's largest brand, with approximately 7 of 10 new vehicles sold under the bow-tie label. Its Silverado pickup truck line is Chevy's top seller with trucks marketed under 1500, 2500 HD, and 3500 HD size ratings. Those carrying the HD label are "heavy duty" and include V8 gas and diesel engines. Some also include dual-wheel rear axles.
The latest Silverado arrived in 2019 and continues in 2021 with a handful of changes, including new packages. This model offers seven powertrain combinations, which is more than any other manufacturer. A crew cab model dressed in RST trim was a recent visitor. What sets this one apart was an optional turbodiesel engine, part of a powertrain that delivers exceptional fuel economy and robust power.
---
2021 Chevrolet Silverado 1500 Review
---
Chevrolet offers the 2021 Silverado in four configurations: Regular Cab, Long Bed – one trim ($30,195); Double Cab, Standard Bed — five trims ($33,710); Crew Cab, Short Bed – eight trims ($36,110); and Crew Cab, Standard Bed – eight trims ($36,410). Add $1,595 for the destination/freight charge.
The eight trims are: WT (Work Truck), Custom, Custom TB (Trail Boss), LT, RST, LT TB (Trail Boss), LTZ, and High Country.
Shoppers will find standard rear-wheel drive (2WD) and available four-wheel drive (4WD). Chevrolet also supplies five engine choices and three transmissions, although the pairings depend on the engine considered. A six-cylinder engine is standard, followed by a turbocharged inline-four, and a pair of V8s. All four are gas engines; an inline-six-cylinder turbodiesel is optional on some models and trims.
As with most any full-sized pickup truck, the Silverado offers multiple package choices, colors, trim options, standalone features, and accessories. Indeed, there are likely thousands of permutations that can be created for Chevrolet's best-selling model.
---
---
Exterior
Not all manufacturers offer regular cab pickup trucks. Toyota and Nissan represent two that have quit the segment. Decades ago, a regular cab is all you could find. Later, as extended and crew cab models become available, consumer sentiment shifted to the four-door versions, which are usually roomier than family sedans and just as comfortable too.
But if it is a regular cab Silverado you want, this one comes in just one trim – WT with an 8-foot bed. Otherwise, you'll start your search with a Double Cab, which still offers just five of the eight available trims. On the other hand, the Crew Cab offers the full contingent of trims, which is the cab size most consumers want these days. Certainly, the segment has seen a seismic shift down through the decades.
The Silverado offers its own take on a slab-sided pickup truck. This one is defined by squared edges, although with the current model the rounded wheel lips replace the previous squared ones.
The front fascia is bold with the center strip amplified by the bow-tie symbol or, in some cases, the word "Chevrolet" spanning the front. The big bumper latches onto the lower grille opening, forming an aggressive face. There isn't much that's striking about the profile other than the high beltline and character lines underscore this model's rugged look. From the rear, the taillights stand as sentries to the tailgate.
Wheel choices are many and start with 17-inch steel wheels in the WT to 22-inch wheels dressed in chrome on some models. The look ranges from utilitarian to upscale, although there aren't any features that suggest unbridled luxury.
But what about the six-trick tailgate imported from GMC? That's a new feature this year (arriving in early 2021), one that turns an ordinary tailgate into something extraordinary. We reviewed it with the Sierra in 2019 and found it a fun and useful feature. Of course, you'll pay handsomely for the upgrade (no prices determined yet), so keep this in mind.
---
---
Interior
Why get a regular or a double cab when a crew cab will do? The regular cab seats three, the double cab five or six, and the crew cab also seats five or six. The difference between the double and crew cab is measured in door sizes: the rear doors in the double cab are three-quarter sized, while the crew cab has four full doors. The latter translates into easier access and egress. It also means that full-sized adults have ample legroom.
Chevrolet chose a straightforward approach to designing the Silverado's interior and that's fine by us. Where certain Ford and Ram models have luxury aspirations, the Silverado aims for the heart of the segment by offering a cabin that's clean, uncluttered, and user-friendly.
This means that the cabin has its share of plastics, including hard plastics in out-of-the-way places. The big center console with an equally spacious center storage compartment are among its more noteworthy features. However, we are big fans of two-tiered glove boxes, which supply an additional covered storage area useful for holding any number of personal and commercial items. Interior storage is a big deal with pickup trucks – fold up the rear seats and there is an open storage compartment underneath too.
Vinyl seats are standard in the WT, while most trims feature cloth-covered seats. Move up through the trim ranks and Chevrolet flexes its luxury-touch muscles, adding leather seating and wood accents. You won't mistake the cabin for a Cadillac, but the high-end touches, including available heated and cooled seats, and a heated steering wheel are welcomed nonetheless.
---
---
Tech
The standard tech package includes the Chevrolet Infotainment 3 system with a 7-inch touch-screen display. This package bundles Bluetooth with Apple CarPlay and Android Auto smartphone compatibility. Every trim has at least one USB port with some packages including as many as six.
Starting with the LT trim, an 8-inch touch-screen display is standard. With the LTZ, an HD version of that larger screen rolls out. Other features available include satellite radio, HD Radio, OnStar, connected apps, and 4G LTE Wi-Fi. A 7-speaker Bose audio system is available beginning with the RST trim.
One of our favorite features was wireless Apple CarPlay. It not only dispenses with the USB port, but it can be connected by anyone in the vehicle by means of Bluetooth.
---
---
Safety
All eight trims feature Teen Driver technology, a parental oversight feature that tracks teen behavior behind the wheel. Other available features depend largely on the chosen trim or package selected. You should know that the top advanced features typically are not available everywhere, except with the LTZ and High Country trims, and with a package option at that.
These features include automatic emergency braking, following distance indicator, forward collision alert, front pedestrian braking, lane keep assist with land departure warning, adaptive cruise control, a safety alert seat, and automatic high beams.
Other features available with most trims include front and rear part assist, lane change alert with side blind zone alert, and rear cross traffic alert. On the security front, a theft-deterrent system is available.
Full-size pickup trucks typically do not include many of the advanced driver-assist safety features we prefer. The Toyota Tundra is one exception as this model makes most features standard.
---
---
Performance
We've been diesel fans like forever and were sad when light-duty trucks stopped including them by the turn of the millennium. Sure, the mid- to heavy-duty versions of these trucks continued to carry them, but they weren't made available to the average consumer. For one, those big diesels were too costly and simply too large for the work at hand. Something smaller was needed and interestingly light-duty Ram, Ford, Chevrolet, and GMC models each got theirs within the past few years.
What's also interesting is that this new breed of diesels, which are actually turbodiesels, each displace 3.0-liters. The Ram diesel, which comes from its relationship with Fiat and the Ford diesel are both V6s, while Chevrolet and GMC share an inline-six-cylinder diesel engine. Both Chevrolet and GMC pair their engines with a 10-speed automatic transmission.
Color us impressed by how well the turbodiesel-powered Silverado behaved. First, it started quickly, even on days when the temperature was below freezing. At the very least, there was a one-second delay. At most, it took no more than three seconds for the glow plugs to do their job.
Second, except for a brief chatter, the diesel was mostly quiet, although a keen ear might still hear a low-humming clatter. We expected far more noise, but we weren't disappointed by the relative quiet.
Third, this engine is strong. It delivers 277 horsepower, which nearly matches the 285 horsepower of the 4.3-liter V6 gas engine. But where it shines best is in all things torque, as it has an output of 460 pound-feet, matching the power of the 6.2-liter V8 gas engine. While horsepower gets you going, torque is what keeps a vehicle going. It's also useful for pulling, as its 9,500-pound top tow rating is in the thick of the hunt of the typical full-size pickup truck.
Drivewise, the Silverado behaves as you would expect it to perform. It delivers excellent grunt when you need it and its steering is light to the touch. You'll bob and weave when tackling twisty roads, but that's common to all high-profile vehicles. Where it shines is in areas where it must perform best, such as in passenger carrying, payload, and towing.
The turbodiesel is not included as standard equipment. Instead, it is an extra-cost item on all but the regular cab and only on some trims. We first found it on the Silverado Double Cab LT short-bed model. With this trim, the standard engine is the 2.7-liter turbocharged four-cylinder engine, costing $41,195.
Buyers can upgrade to the 5.3-liter V8, which adds just $1,395 to the cost or opt for the turbodiesel, which adds $2,390 to the base price – that's a reasonable cost increase for an engine that will likely outlast any gas engine, while delivering as high as 23 mpg in the city and 33 mpg on the highway for a combined 27 mpg. Compare that to the 21 combined mpg with the turbo four and the 19 mpg with the V8. The diesel eventually pays for itself and in our estimation is worth the added cost.
---
---
Competitive Set
The Silverado competes in a narrow, but important segment composed of six model lines, including the similar GMC Sierra. The Silverado and Sierra are essentially the same pickup truck with different badging and equipment levels. If you're looking for a smaller pickup truck, the Chevrolet Colorado is worth a look.
The Ford F-150 is the biggest seller by volume, followed by the Ram 1500. You'll also find the Toyota Tundra and the Nissan Titan/Titan XD in this segment. The Toyota and Nissan models, though, offer far fewer configurations, trims, and engine choices. Notably, these models come with V8 gas engines only. Unlike Ram, Ford, GMC, and Chevrolet, there are no diesel options. Further, there are no mid- or heavy-duty variants such as you find with the Silverado 2500 HD and 3500 HD.
---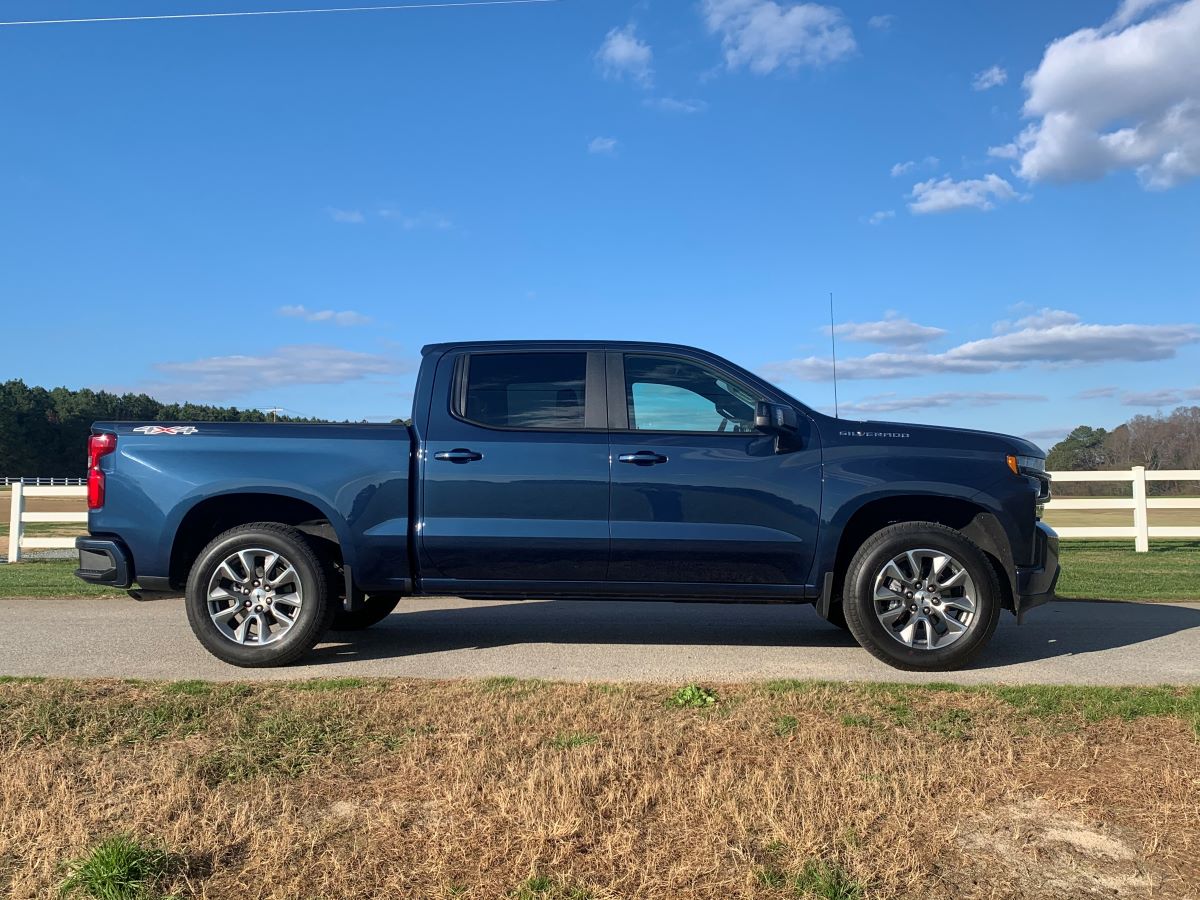 ---
Our Recommendation
---
Spend the extra $2,390 and get the Duramax turbodiesel already! It costs just $995 more than the smaller of the two V8 engines, therefore it is a relative bargain too. Besides, maintenance is easier as you won't have to deal with spark plugs and wires. Chances are this engine will outlast the truck and that could translate into decades of useful driving ahead.
---
---
2021 Chevrolet Silverado
Model Line Specifications
---
Seats three to six
Engine No. 1: 4.3-liter V6 gas
285 horsepower @ 5,300 RPM
305 foot-pounds of torque @ 3,900 RPM
6-speed automatic transmission
Engine No. 2: 2.7-liter turbo I4 gas
310 horsepower @ 5,600 RPM
348 foot-pounds of torque @ 1,500 – 4,000 RPM
8-speed automatic transmission
Engine No. 3: 5.3-liter V8 gas
355 horsepower @ 5,600 RPM
383 foot-pounds of torque @ 4,100 RPM
6-, 8- or 10-speed automatic transmission
Engine No. 4: 6.2-liter V8 gas
420 horsepower @ 5,600 RPM
460 foot-pounds of torque @ 4,100 RPM
10-speed automatic transmission
Engine No. 5: 3.0-liter turbo I6 diesel
277 horsepower @ 3,750 RPM
460 foot-pounds of torque @ 1,500 RPM
10-speed automatic transmission
Wheelbase (inches): 139.5 (regular); 147.4/5 (double); 147.4/5 or 157.0/1 (crew);
Length (inches): 229.7 (length); 231.7 (double); 231.7 or 241.2 (crew)
Width: 81.1/2 inches
Height: 75.5 to 78.5 inches
Passenger volume: NR
Storage volume: 5-foot, 8-inch or 6-foot, 6-inch or 8-foot box
Payload capacity: 1,820 to 2,280 pounds
Towing capacity: 7,200 to 13,300 pounds
EPA: 14/18 mpg city/highway (Trail Boss)
EPA: 20/23 mpg city/highway (2.7L Turbo)
EPA: 23/33 mpg city/highway (Diesel 2WD)
Fuel Type: Regular or Premium (6.2L) gasoline; diesel for 3.0L
Fuel tank: 28.3 (regular); 24.0 (double, crew) gallons
Curb weight: 4,400 to 5,150 pounds
Limited vehicle warranty: 3 years/36,000 miles
Powertrain warranty: 5 years/60,000 (100K diesel) miles
Vehicle assembly: Fort Wayne, Indiana; Flint, Michigan; and Silao, Guanajuato MEXICO
---
See Also — The Next Centennial: 2019 Chevrolet Silverado 1500
Photos copyright Auto Trends Magazine. All rights reserved.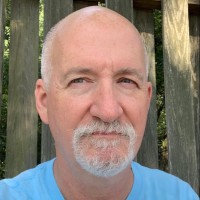 Latest posts by Matthew Keegan
(see all)