Chevrolet Volt sales tripled in 2012, but that increase still fell far short of the 35,000 to 40,000 units GM had said that its plug-in hybrid electric vehicle would sell for the 2012 calendar year. Yet, in a market where EV demand is still anemic, the Chevy Volt managed to carve out for itself a larger piece of the EV pie.
Chevy Volt Sales
US sales for the 2012 Chevrolet Volt rose by 205.8 percent to 23,461 units from 7,671 units in 2011, the first full year that this PHEV was available for sale. A number of those sales followed deep incentives including dealers offering $199 per month leasing for 24 months and at 10,000 miles per year as reported by PluginCars.com. Those incentives were short-lived, but were followed by other deals that demonstrate that GM is funding its loss leader.
The Volts sales easily outpaced all competitors, unless you include standard hybrid models such as the Toyota Prius. Toyota sold more than 276,000 Prius models in 2012 as its expanded model line rolled out. A PHEV Prius also went on sale last year as a competitor to the Chevy Volt.
Nissan LEAF
The Nissan LEAF, a pure-electric vehicle, registered 9,819 units sold for the year, up 1.5 percent. That number, however, is far below the 20,000 unit threshold Nissan vowed to meet for the year. In December, Nissan brought its Tennessee LEAF battery plant online, with the ability to produce 200,000 battery systems per year. Likely, Nissan will build far fewer than 100,000 batteries annually for a global market that currently supports about half that number.
Other EV models that are also available include a battery electric Ford Focus, the CODA Sedan, Fisker Karma, Tesla S, an EV Toyota RAV4 and the Mitsubishi i-MieV. Additional PHEV models including the Ford C-MAX Energi entered the market late in the year and another model, the Ford Fusion Energi goes on sale this year.
EV Sales
In all, EV sales tripled in 2012 according to Green Car Reports. Notably, the top sellers were gas-electric hybrids, models like the Chevy Volt that eliminate range anxiety although at a price that is far higher than conventional gasoline-powered passenger vehicles.
For 2013 and beyond, GM will seek to squeeze more sales out of the Volt including its Holden, Opel and Vauxhall cousins. The Cadillac ELR, a PHEV coupe based on the Volt platform will make its debut at the 2013 North American International Auto Show in Detroit this month. With a price tag north of $60,000, this vehicle will reach a different demographic than the Chevy Volt. Combined, each Volt variant and the ELR could help GM reach its goals, but perhaps not apart from deep incentives and heavy marketing.
---
See Also — Jan. 2013 Auto Sales Rise Faster Than Expected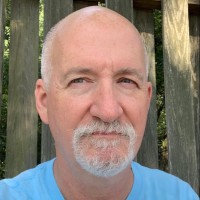 Latest posts by Matthew Keegan
(see all)