Here on Auto Trends, we have been tracking the progress of the Chevrolet Cruze Diesel, a model that we learned about when the first Cruzes began to hit Americas highways in summer 2010. In 2011, GM made it official, with promises to bring this car to the market by 2013.
Clean Diesel Technology
Well, the Chevrolet Cruze Clean Turbo Diesel will make its debut later this year as 2014 model, arriving a bit later on the scene than had been anticipated. Well forgive GM for the delay given its past experience in supplying diesel engines for its late 1980s Buick, Pontiac and Chevrolet models, and its desire to bring the Cruze Diesel to the market sans that baggage.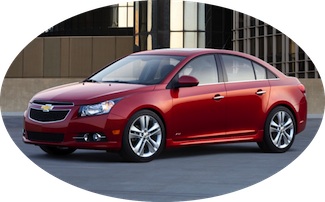 Chevrolet chose the 2013 Chicago Auto Show to make it official. We are not going to refer to this model by its extra long name, preferring to simply call it the Cruze Diesel or Cruze TD. In any case, what you get here is an engine supplied by GMs European operation, Opel specifically, one that displaces at 2.0-liters and meets current and future emissions requirements.
Engine Performance
And that engine is no performance slouch either, matching up well against its main competitor, the Volkswagen Jetta TDI. Indeed, the Cruze TD bests Volkswagen in horsepower ant torque as it is rated at 148 horsepower at 4,000 rpm and 258 foot-pounds of torque at 2,000 rpm. This Cruze also offers an overboost feature that increases torque to 280 foot-pounds for as long as 10 seconds. The Jetta and the Volkswagen Beetle TDI both serve up 140 horsepower and 236 foot-pounds of torque.
Chevrolet outfits the Cruze TD with a six-speed automatic transmission. Its says that the engine is also B20 bio-diesel compatible. A 15.6-gallon fuel tank gives this vehicle a maximum cruising range of about 655 miles or more than enough fuel to take you from Chicago to St. Louis and back without refueling.
Chevrolet Cruze
The Cruze diesel arrives on the scene as this model enters its fourth year. Likely, well see a new Cruze in two more years and quite possibly a new diesel engine, namely a 1.6-liter Opel diesel that made its debut this past Jan. That engine offers a 10 percent boost in fuel economy and could quite possibly push the Cruze TD's 42 mpg highway rating to at least 46 mpg if it is introduced stateside.
Chevrolet is pricing the Cruze Diesel from $25,695. That price includes its destination charge and also includes two years of maintenance. This five-passenger, front-wheel-drive sedan seats five and is built in Lordstown, Ohio.
---
See Also — The 2016 Chevrolet Cruze by the Numbers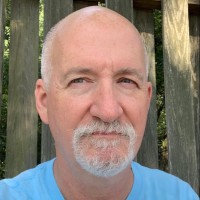 Latest posts by Matthew Keegan
(see all)