At the 2013 Chicago Auto Show today, one of the more widely anticipated new vehicles of the season was unveiled, the 2014 Toyota Tundra. The new model, the third generation of Toyotas full-size pickup truck aspirations, offers numerous technological and styling updates over the current model. It also sends a signal to autodom that Toyota plans to keep on trucking in this all-important vehicle segment.
History
The Toyota Tundra name made its debut with the 2000 model year. That model replaced the T100, Toyotas initial and very weak attempt to infiltrate the large truck segment. The original Tundra was no heavyweight, but it was no lightweight either as it was outfitted with an optional V-8 engine. Suddenly, Toyota had a vehicle that made a fair approach to taking on the Ford, Chevrolet/GMC and Dodge Ram, although it would take another generational change before a true competitor finally showed up.
Beginning with the 2007 model year, the Toyota Tundra started to live up to its possibilities. The new truck, aimed squarely at the American truck makers, has held its own in each of the important categories: size, payload, towing capabilities and raw, good looks. Its one deficiency has been a lack of a true heavy duty model, especially one that offers a turbo-diesel engine. Still, the second generation model has shown us that Toyota can quite easily transform itself from a mere pretender into a show contender.
2014 Toyota Tundra
So, what do we know about the all-new 2014 Toyota Tundra? Well, as the photos show, the new vehicle lives up to its chiseled exterior styling expectations, offering the typical full-size truck slab body with an even more humongous oversized grille. A solid hood, firm shoulders, massive pillars and rocker panel embellishments are some of the distinguishing features of this burly truck.
The new truck returns in 42 and 44 configurations with three body styles offered: a two-door standard cab, a four-door double cab and four-door CrewMax. Trim levels include SR, SR5, Limited, Premium and an all-new 1794 edition.
---
See Also — Truck Payload and Towing: What's the Difference?
---
Engines and Transmissions
Toyota fans and full-size truck enthusiasts will recognize that the three gasoline engines used in the second generation Toyota Tundra return with the third generation edition. They will also note that no turbo-diesel engine is in the offing, with Toyota effectively ceding that part of the market to Ford, GM and Chrysler.
What you do get is a standard 4.0-liter V-6 engine that is paired with a 5-speed automatic transmission. This engine makes 270 horsepower at 5,600 rpm and 278 foot-pounds of torque at 4,400 rpm.
Toyota also offers a pair of V-8 engines, each mated with a six-speed automatic transmission. The smaller V-8 displaces at 4.6 liters and is rated at 310 horsepower at 5,600 rpm. The larger V-8 displaced at 5.7 liters and makes 381 horsepower at 5,600 rpm and 401 foot-pounds of torque at 3,400 rpm.
Styling and Technology
With its engines, transmissions and dimensions the same, Toyota has relied instead on its exterior updates and interior changes to present what amounts to a refreshed model. Its instrument panel is all-new, featuring 3D metallic rings and individual gauges. New soft touch surfaces and sound deadening materials are used to present a cabin that is more luxurious and quieter than the outgoing model.
Other editions boast changes ranging from metallic accents and contrasting fabric in the SR5 to upgraded leather, a more advanced audio system and a navigation system with blind spot alert and rear cross traffic alert in the Platinum edition. The Platinum also gives you heated and ventilated front seats.
The 1794 edition is named for the ranch that the Tundras Texas plant is built on. Founded in 1794, the San Antonio ranch is attributed to the models name, offering such amenities as embossed leather and ultra-suede materials in the cabin. Other amenities including a power moonroof, heated and ventilated seats, power accessories and upgraded safety features.
Tundra Competitors
Toyota's competitors include the Ford F-150, Chevrolet Silverado, GMC Sierra and the Ram 1500. It also competes with the Nissan Titan, a model that is the oldest unchanged truck in this segment. Yesterday, Nissan announced that it was staying in the segment with plans to introduce a new model at an unspecified date.
So, should you consider the 2014 Toyota Tundra? You will if you are loyal to the brand and already own the truck. You might, however, find that the new model falls short, offering more of a midcycle refresh as its engines, transmission and dimensions remain the same. And then there is the matter of the absent turbo-diesel and a true heavy duty line, deficiencies that simply cannot be ignored.
---
See Also — On the Road With the 2013 Toyota Tundra Limited 4WD
Photos courtesy of Toyota Motor Sales, U.S.A., Inc.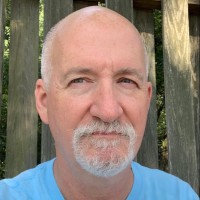 Latest posts by Matthew Keegan
(see all)