The New York International Auto Show begins this week. A series of special media reveals will precede the public show, including the US unveiling of the all-new Jaguar XF sedan.

The rear fascia of the 2016 Jaguar XF is exposed in advance of a public reveal across the street from the historic Flatiron Building.
Not a single person should ever accuse Jaguar for not having a flair for the dramatic. Last week, the British automaker provided a very public reveal of the all new XF sedan, sending it across the River Thames as part of a splashy high-wire introduction.
This morning, one day before the start of the media days for the 2015 New York International Auto Show, Jaguar revealed the sedan in the city's Flatiron District. The company tapped Mad Men's Christina Hendricks to help pull the wraps off of the 2016 Jaguar XF.
The all-aluminum 2016 Jaguar XF sat under cover immediately across the street from the landmark triangular Flatiron Building. Despite clouds moving in and the wind picking up, the draped five-passenger sedan stayed hidden, with not a little help from magnets strategically placed across the lower body.
Shortly after 11 a.m., Stuart Schorr, Vice President, Communications, Jaguar Land Rover N.A., picked up a microphone and stood in front of the sedan. After a brief mention of the earlier London reveal, he introduced the stunning Ms. Hendricks, who came attired in a vibrant red pant suit and also sported a pair of flowery stilettos.
Realizing that moving around the vehicle to unmask the sedan might result in a personal accident or what could provide the wrong news story for the moment, Ms. Hendricks summoned a pair of assistants who helped uncover the jet black Jaguar XF within 10 seconds.
The display model, an S Line edition adorned with fancy wheels and red brake caliper covers, was mounted on a stand, but not available for in-cabin media inspection. That vehicle will stay at its Flatiron District location until 7 p.m. Wednesday.
The 2016 Jaguar XF will be powered by a 3.0-liter, supercharged V-6 engine. Two power variants will be offered — 340 horsepower is standard; 380 horsepower is available. This engine will come paired with an eight-speed automatic transmission.
Photos copyright Matthew C. Keegan and Auto Trends Magazine.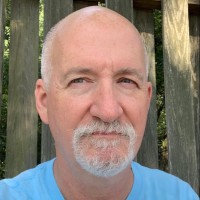 Latest posts by Matthew Keegan
(see all)