The Chrysler 200S supplies premium features to the product line.
Fiat Chrysler CEO Sergio Marchionne did in 2014 to the Chrysler marque something that should have been accomplished decades earlier: he officially reassigned Chrysler to mainstream brand status, moving it away from its previous premium standing as a one-time direct competitor to Buick. In doing so, Chrysler now competes for the same shoppers that might also consider Toyota, Ford, Hyundai, Nissan, Chevrolet, Honda, and other conventional products.
The move came just as the automaker introduced its next-generation Chrysler 200, a model that seems light years ahead of the previous generation vehicle. That earlier model was introduced in 2011 and represented a mid-cycle refresh of the Chrysler Sebring, one of the more forgettable models of the 21st century.
But an odd thing happened to Chrysler along the way — the 200, especially the near top-of-the-line Chrysler 200S —offers flashes of premium features, much in the same way that the Chrysler 300 still does. Notably, this model provides something not common to the midsize segment — all-wheel drive. And in the 200S you get the most powerful V-6 available — a 295-horsepower, 3.6-liter engine. Moreover, it comes paired with a ZF-supplied 9-speed automatic transmission. All this in a segment where 6-speed gearboxes are nearly universal.
A sporty front fascia, alloy wheels, leather surfaces, and the industry's best center console puts the "extra" in the extraordinary. Care to rethink your mainstream status, Chrysler?
No, the Chrysler 200S is not a perfect vehicle. Nor is it ideal for every midsize sedan shopper. For example, there are 108 inches between the wheels — about two fewer inches than the typical midsize sedan of our day. Those two inches would come in handy for rear seating passengers, a deficiency that has dogged the current generation Chevrolet Malibu.
By the way, the new 2016 Malibu corrects that problem in a bid to help it compete with the segment's leaders and other models. Besides the Malibu, the Chrysler 200 competes with the Toyota Camry, Honda Accord, Nissan Altima, Ford Fusion, Hyundai Sonata, Subaru Legacy, Mazda 6, Kia Optima, and the Volkswagen Passat.
Another area that Chrysler must address is NVH or noise, vibration and harshness, particularly the first two. This problem became particularly apparent on one trip where the audio system was on a low setting and an unmistakable rattling was heard. It had become so annoying that I mistakenly thought that the front passenger window was loose or the door ajar. After stopping the car twice, I learned that neither was the case. Instead, an overhead sunglasses compartment was rattling up a storm. I resolved the problem by leaving it open.
A second rattling noise was not as vocal, but still apparent. It may have come from the beautiful and smartly designed by Faurecia center console or even from under one of the front seats. Together, the rattling took away from what was otherwise a positive week with Chrysler's midsize sedan. Fortunately, the noise was not persistent the entire week and I was able to drive in relative solitude.

---
2015 Chrysler 200S
---

Chrysler prices the 2015 200 line from $21,995. That's what you will pay for the standard LX edition. You can also choose the 200 Limited ($23,950), the 200S ($25,170) and the 200C ($26,625). Front-wheel drive and a 2.4-liter, four-cylinder engine making 184 horsepower is standard. You can also select a 3.6-liter, V-6 engine making a segment-leading 295 horsepower. The larger engine is available across the model line, except in the base edition.
Like Ford with the Fusion, Chrysler offers available all-wheel drive. Subaru with the Legacy is the only manufacturer in the segment providing standard all-wheel drive. Beyond these three manufacturers, you have more than 10 competitors that don't offer all-wheel drive at all. In the Chrysler, all-wheel drive is an option with both the 200S and the 200C.
As tested, my sedan came with all-wheel drive and was priced from $29,370. Fully optioned it cost $35,935. Several option packages pushed up the final price, including navigation ($1,495), premium HID lighting ($795), leather trim ($995), comfort group, including zoned climate control ($895), plus 19-inch wheels and blind spot detection.
Fortunately for Chrysler, the brand was able to lean on the larger Fiat Chrysler network to produce this car. It is based on a modified version of the platform underpinning the compact Dodge Dart, inherited from Fiat and wholly suited for this model. The 200S is marked by a narrow, but sporty horizontal upper grille, a wraparound headlamp assembly with LED daytime lighting treatments, and a large lower grille opening punctuated by parking and fog lights.
On its sides, a rising beltline and sloping hood are evident, conspiring to deliver a sporty profile. Upper and lower character lines, front and rear wheel reflectors and alloy wheels provide this model with elegance. Further, the roof slopes down to the raised rear deck itself marked by a spoiler lip, wraparound tail lamps and a pair of embedded exhaust finishers and rear fog lights.
Inside, the Chrysler 200S is appointed with a tilt and telescopic steering column, push-button start, zoned climate control, and power accessories; an 8-inch color display provides access to the sedan's telematics system. I used the system extensively for the week, including the navigation feature. New soccer fields and a horseback riding stable were easily found with accurate voice-guided directions offered. I've long felt that Chrysler's UConnect system was one of the better ones on the market — with its available Internet connectivity it is a nice treat too.
The Chrysler 200S provides sport leather seats up front, debossed with "S" scripting just below the headrest. The bucket seats were supportive, offered sufficient bolstering and comfort. To the rear is a 60-40 split-folding bench seat with a pass-through to the trunk. I think any model with a pass through deserves kudos, ideal for holding your skis, lumber or other long objects without losing all three seating positions. In any case, you get a 16 cubic foot trunk too — larger than what some full-size models provide.
The hallmark of the 200S is its center console. That system is located between the front seats and provides two cup holders and a smartphone holder. It also moves back to reveal a deep storage compartment with a USB port, an auxiliary input port and a 12-volt outlet. You can leave your smartphone there or connect the cord through the hole to place it in an open compartment below the floating dashboard.
But that's not all — the armrest lifts up to reveal the rest of the storage area. Notably, it has a storage cubby large enough to hold your camera or a small purse. This ingenious design was made by the French automotive supplier, Faurecia. Certainly, it is the best layout I've seen in any car to date.
Overall, the 200S' cabin is elegant, with higher end materials used on the door inlays, across the seats and around the center console. Chrysler also uses a rubberized material across the dashboard, but its texture is soft to the touch. In-door storage pockets with drink holders, comfortable seats and an attractive layout are pluses. That there is less room in the rear seat than some competitors may concern some buyers.
On the road, the Chrysler 200S served up optimum power at all times. Quick off the start, an easy mover on the road and a prompt passer, the Chrysler's V-6 sends out more power than what most people need. All-wheel drive is a bonus and also a must have with this engine. Torque steer can be brutal (as it was in the previous generation model), largely mitigated as power is distributed across four wheels, instead of two. The steering is decent and handling on the twists and turns is accomplished with little body roll. The 200S doesn't rise to the handling prowess of your typical European rear-wheel-drive sedan or even the Chrysler 300, but it gets the job done.
With a new Town & Country van coming next spring, Chrysler will have three solid products to offer. But that's still a paucity of models for a mainstream brand — compare Chrysler with Ford and Chevrolet and its current offerings are certainly thin. Fortunately, more products are on the way, including the Chrysler 100, a compact model expected to arrive by fall 2016. Double the line within the next few years and brand Chrysler with its premium touches may become a formidable player in the automotive sphere.
---
2015 Chrysler 200S
Sticker price from $29,370
Price as tested: $35,935
Seats 5 occupants
3.6-liter gasoline engine
295 horsepower @ 6,350 RPM
262 foot-pounds of torque @ 4,250 RPM
3.78 inches bore by 3.27 inches stroke
Engine compression ratio: 10.2-to-1
9-speed automatic transmission
Wheelbase: 108 inches
Length: 192.3 inches
Width: 73.6 inches
Height: 58.7 inches
Passenger volume: 101.4 cubic feet
Storage volume: 16 cubic feet
Towing capacity: NR
EPA: 18 mpg city, 29 mpg highway
Regular grade gasoline
Fuel tank: 15.8 gallons
Curb weight: From 3,473 pounds
IIHS safety rating: Top Safety Pick+
Limited vehicle warranty: 3 years/36,000 miles
Powertrain warranty: 5 years/100,000 miles
Corrosion warranty: 3 years/unlimited miles
Vehicle assembly: Sterling Heights, Michigan
---
See Also — On the Horizon: A Front-Wheel Drive Chrysler 300?
2015 Chrysler 200S photos copyright Auto Trends Magazine. All rights reserved.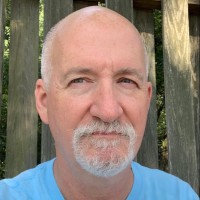 Latest posts by Matthew Keegan
(see all)