And then there were five. This June, a fifth Fiat 500 model goes on sale when the extended wheelbase 500L debuts. The new model seats five and joins the standard, Abarth, Cabrio and EV versions of this now well-known Italian motorcar.
2014 Fiat 500L
Priced from $19,100, the 2014 Fiat 500L will be available in Pop, Easy, Trekking and Lounge editions. It is powered by a 1.4-liter four cylinder turbocharged engine and paired with a standard six-speed manual transmission or an available six-speed dual-clutch six-speed. Fiat tapped its manufacturing plant in Serbia to assemble the vehicle.
2014 Fiat 500L
Sticker price from $19,100
Available in four trim levels
Seats 5 occupants
1.4-liter SOHC 16-valve I-4 engine
160 horsepower @ 5,500 rpm
184 foot-pounds of torque @ 2,500 rpm
2.83 inches bore by 3.31 inches stroke
Engine compression ratio: 9:8 to 1
Six-speed transmissions
Wheelbase: 102.8 inches
Length: 167.1 inches
Width: 69.8 inches
Height: 65.7 inches
Passenger Volume: 99.7 cubic feet
Storage Volume: 23.1 cubic feet
Towing Capacity: not rated
EPA: MPG TBA
Fuel Tank: 13.2 gallons
Curb Weight: From 3,203 pounds
Vehicle Assembly: Kragujevac, Serbia
Notably, this B-segment multi-purpose vehicle offers 122.8 cubic feet of interior space putting it in the "large car" category for EPA reporting purposes. That's a noteworthy fact as other 500 models offer room for four and not much storage capacity. The Fiat 500L is as close to being a non-500 model as possible with additional Alfa-Romeo and Fiat models still to come.
Small-Wide Platform
For now, leveraging the 500 franchise is what Fiat does best — at least in North America. Extending the wheelbase and adding two doors adds 26 inches to the 500′s length and six inches each to the width and height. The Fiat 500L actually harnesses different vehicle architecture, sitting on the company's "small-wide" platform.
Besides the expected 500 styling cues, the 500L offers unique glass roof pillars that make it possible to see around the vehicle without obstruction.
Technology Grade
Technology is a key feature of all models today and the Fiat 500L will not disappoint. Chrysler's UConnect system comes to a Fiat model for the first time, bringing to this model hands-free calling, text-message receiving, voice-controlled audio and a special driver's app.
The exclusive Beats by Dr. Dre audio system, smartphone compatibility and available SiriusXM satellite radio round out the package. A five-inch touchscreen display is standard; a 6.5-inch screen is available and brings in navigation.
Safety Features
The current Fiat 500 has earned the Insurance Institute for Highway Safety's "top safety pick" rating. It will be interesting to see how the Fiat 500L holds up especially with the roof strength tests the IIHS has been conducting these past few years. Glass pillars, anyone?
The vehicle's airbag system includes a driver's knee air bag and side-curtain airbags. Other safety features include electronic stability control, hill-start assist, daytime running lights and traction control.
Other Fiat 500L models are priced as follows: Easy: $20,195, Trekking: $21,195 and Lounge: $24,195. All prices do not include an $800 destination charge.
---
See Also — Tiny SUV: 2017 Fiat 500X
Photo courtesy of the Chrysler Group.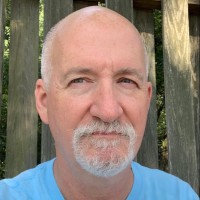 Latest posts by Matthew Keegan
(see all)