Say good-bye to Ally Financial and hello to Chrysler Capital. Earlier this week, the Chrysler Group forged an agreement with Santander Consumer USA Inc. to provide comprehensive financial services to all Chrysler Group and FIAT dealers. The agreement will yield the first loans under the newly minted Chrysler Capital brand beginning on May 1, 2013.
New Entity
The move away from Ally Financial comes as no surprise as Chrysler and Fiat have been desiring better control over consumer lending. Retail purchase and lease financing is the heart of this business with wholesale financing and other financial services offered to affected dealers.
Chrysler Capital will serve buyers of Ram, Jeep, Dodge, Chrysler, SRT and FIAT vehicles. It is also expected to serve Alfa Romeo buyers when that brand goes on sale later this year.
Banco Santander
Santander Consumer USA is based in Dallas and is owned by Banco Santander, a Spanish bank based in Madrid. The bank is very familiar with automotive lending as it currently has more than 40 agreements with at least 10 car manufacturers around the world.
Under the terms of the agreement, Santander Consumer USA will form a separate business enterprise under the Chrysler Capital name. This 10-year agreement allows Chrysler Capital to provide financial services including the financing of new and used vehicle inventory, car dealership construction and lines of credit. The Chrysler Group will receive an undisclosed amount of money up front and a quarterly share of the revenues going forward.
"We expect Chrysler Capital to help Chrysler Group continue its sales growth by offering consumers the most competitive and innovative retail purchase and lease financing available in the marketplace," said Peter Grady, Vice President of Network Development and Fleet for Chrysler Group. "We found in Santander Consumer USA a nimble partner backed by the strength and experience of a worldwide banking leader. We have been impressed with Santander Consumer USA's capabilities, energy and attitude about selling Chrysler Group vehicles."
Chrysler Financial
The Ally Financial relationship comes to an end at close of business on April 30, 2013. The company, however, will service existing loans and will continue to work with dealers where it has current agreements in place.
The Chrysler Capital name should not be confused with Chrysler Financial, a financial service company established by Chrysler in 1964. That company was sold by Ceberus Capital Management to Toronto-Dominion Bank in 2011 and renamed TD Auto Finance. Ceberus was a previous owner of Chrysler following its separation from the DaimlerChrysler entity in 2007.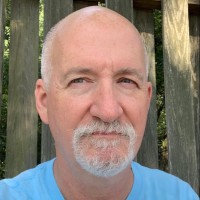 Latest posts by Matthew Keegan
(see all)